Tech giants Google and Apple take strides to defend user privacy against Cell-Site simulators

Published: Sep 18, 2023, 1:09 PM
Follow Us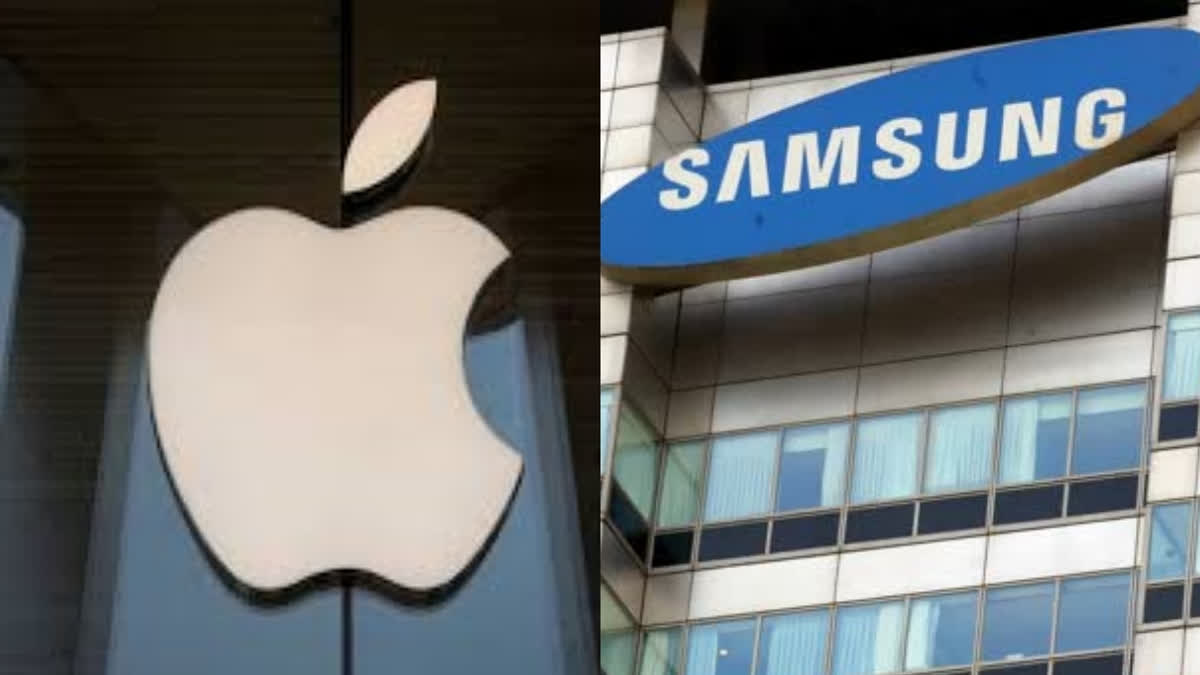 Tech giants Google and Apple take strides to defend user privacy against Cell-Site simulators

Published: Sep 18, 2023, 1:09 PM
Follow Us
Hyderabad: In an age dominated by technological advancements and unparalleled connectivity, the concerns surrounding user privacy and security have reached new heights. Cell-site simulators, also known as IMSI Catchers or Stingrays, have emerged as potent tools, serving both law enforcement agencies and malicious actors in tracking phone locations, intercepting communications, and deploying malware. This article delves into the initiatives undertaken by tech giants Google and Apple to safeguard their users against these invasive technologies, while also shedding light on the lagging approach of other manufacturers, notably Samsung, in addressing this pressing issue.
The Dual Use of Cell-Site Simulators: Balancing Act for Authorities and Criminals
Cell-site simulators have dual purposes in today's digital landscape. On one hand, government officials and law enforcement agencies deploy these devices to track phones and monitor foreign governments for national security reasons. On the other hand, criminals exploit the same technology for sending spam, executing fraudulent activities, and compromising user privacy. This duality underscores the critical importance of addressing the security vulnerabilities associated with cell-site simulators.
Google's Pioneering Steps Towards Enhanced Mobile Security
In 2021, Google took a significant step toward enhancing mobile security for Android users. They introduced a feature that allows users to disable connections to 2G cell sites. This move was in response to the common practice of setting up fake 2G cell towers to trick target phones into connecting, a technique frequently employed by those using cell-site simulators.
However, despite Google's proactive approach, it is important to note that not all third-party Android manufacturers have implemented this feature, with Samsung being the most notable omission. This raises concerns about the broader adoption of this security enhancement across the Android ecosystem. Ensuring that all Android devices support this feature is crucial to bolstering mobile security for a wider user base.
Another security concern that Google addressed was the use of null ciphers, which could enable communications to be sent without encryption. Google introduced a setting that allows users to ensure their communications remain encrypted by preventing the use of null ciphers during connections to cell towers. However, it's worth noting that this feature may have exceptions in emergency situations.
Apple's Defensive Measures: Prioritizing User Security
Apple, a dominant player in the smartphone industry, responded to the growing threat of cell-site simulators with a significant feature update. iPhones will no longer connect to insecure 2G mobile towers when placed in Lockdown Mode. This new feature reflects Apple's commitment to safeguarding users against the invasive techniques employed by cell-site simulators.
The response from Apple users has been overwhelmingly positive, with many expressing hope for more robust security measures in future updates. Specifically, users are looking forward to features that would disable null ciphers, further fortifying their protection against potential attacks.
Samsung's Lagging Approach Raises Concerns
While Google and Apple have taken proactive steps to address the security vulnerabilities associated with cell-site simulators, not all smartphone manufacturers have followed suit. Samsung, a major player in the market, has notably lagged behind in implementing the 2G toggle feature that Google introduced for Android.
This is not the first instance where Samsung's response to security threats has been less than prompt. The brand's approach, or lack thereof, in addressing this critical security concern raises questions about its prioritization of user security and privacy. As more users become aware of the risks posed by cell-site simulators, such concerns could impact the brand's reputation.
Conclusion: The Urgent Need for Proactive Measures
In an era where technology permeates every aspect of our lives, smartphone brands bear a significant responsibility to safeguard user privacy and security. The emergence of cell-site simulators as potent tools for tracking, intercepting, and manipulating communications underscores the urgency of this matter.
While Google and Apple have taken commendable steps to address this issue, more needs to be done across the industry. Users are encouraged to make use of the available security features, such as Lockdown Mode for iPhones and the disabling of 2G and null ciphers for Android devices, as soon as their devices support these options. By collectively advocating for improved security measures, users can contribute to a safer digital landscape where their privacy remains paramount.