Snapchat unveils new measures to protect teens from online harm

Published: Sep 8, 2023, 9:26 AM
Follow Us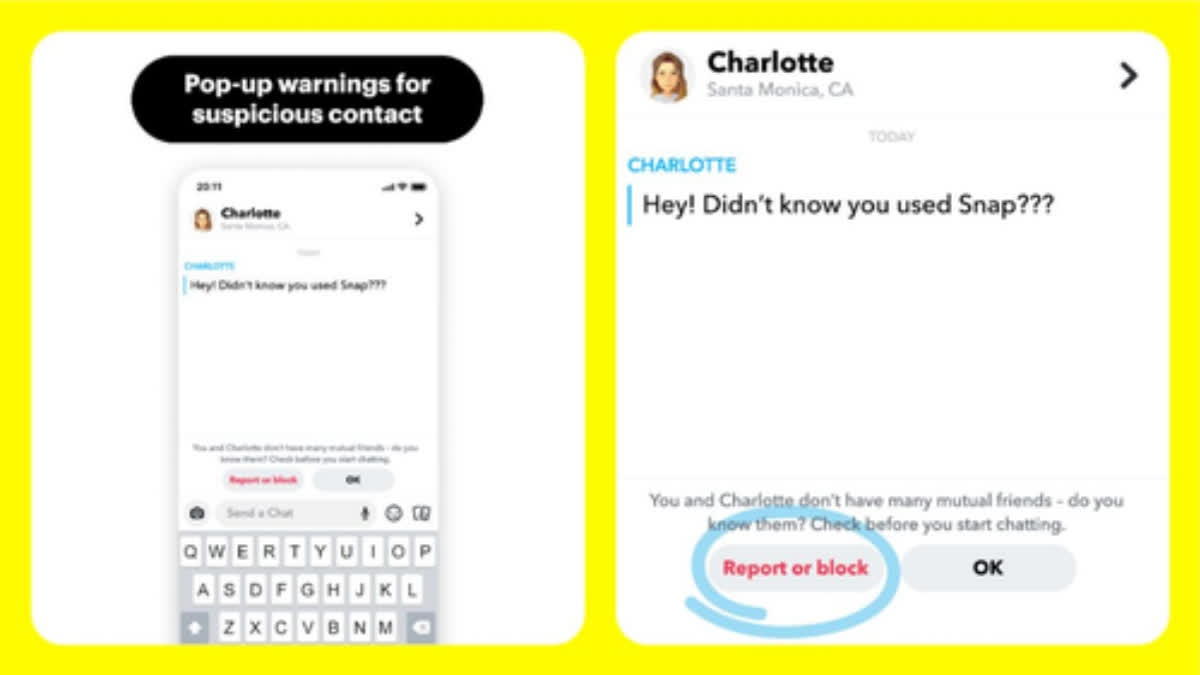 Snapchat unveils new measures to protect teens from online harm

Published: Sep 8, 2023, 9:26 AM
Follow Us
New Delhi: Snap, the parent company of Snapchat, on Thursday announcing new features to further protect 13-17 year olds from potential online risks.
These features, to roll out in the coming weeks, are designed to protect teens from being contacted by people they may not know in real life; provide a more age-appropriate viewing experience; and enable more effective removal of accounts that may be trying to market and promote age-inappropriate content.
In addition, Snap is releasing new resources for families, including an updated parents guide at parents.snapchat.com that covers our protections for teens, our tools for parents, and a new YouTube explainer series.
"Our latest features are thoughtful in app features that are designed to empower teens to make smarter choices, and talk openly about staying safe online," said Uthara Ganesh, Head Public Policy-South Asia, Snap.
"We're committed to making sure Snapchat is a place where you can be creative and stay safe and above all, the safety and well-being of our community in India, which includes over 200 million users, is our top priority," Ganesh added.
The In-App Warnings is a new feature that sends a pop-up warning to a teen if someone tries to add them as a friend when they don't share mutual contacts or the person isn't in their contacts. This message will urge the teen to carefully consider if they want to be in contact with this person and not to connect with them if it isn't someone they trust.
It is already required for a 13-to-17-year-old to have several mutual friends in common with another user before they can show up in Search results. "This bar is getting raised to require a greater number of friends in common based on the number of friends a Snapchatter has – with the goal of further reducing the ability for teens to connect with people they may not already be friends with," said the company.
To help remove accounts that market and promote age inappropriate content the company recently launched a new Strike System.
"Under this system, we immediately remove inappropriate content that we proactively detect or that gets reported. If an account is repeatedly trying to circumvent rules, they will be banned," said Snap. (IANS)