GPT-5, newest version of AI chatbot, being developed, says OpenAI CEO Sam Altman

Published: Nov 16, 2023, 8:07 PM
Follow Us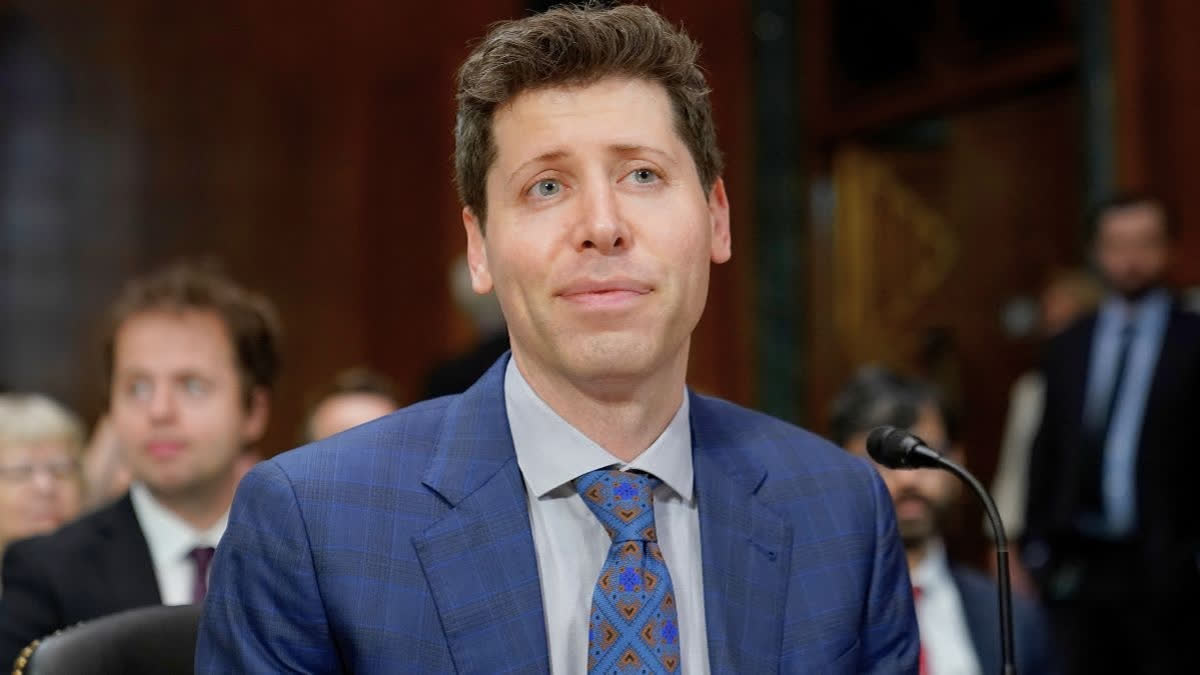 GPT-5, newest version of AI chatbot, being developed, says OpenAI CEO Sam Altman

Published: Nov 16, 2023, 8:07 PM
Follow Us
Hyderabad: OpenAI revolutionised the landscape in November 2022 with the introduction of ChatGPT, an AI chatbot that has since become the unparalleled leader in the world of artificial intelligence.
Recently, OpenAI, the parent company of ChatGPT, announced a successor to its GPT-4 model—GPT-4 Turbo, a faster and more cost-effective iteration. Currently driven by GPT-4, ChatGPT has undergone multiple refinements, leaving the world eagerly anticipating the next evolution, GPT-5.
OpenAI's CEO, Sam Altman, hinted at the development of GPT-5, suggesting it might even possess "superintelligence." Altman revealed ongoing efforts to secure funding from Microsoft, emphasising their partnership's success. He outlined two primary focuses: researching superintelligence construction and enhancing computing power to achieve this ambitious goal.
Altman, speaking to the Financial Times, discussed the vision of making Artificial General Intelligence (AGI) safe and beneficial. While specifics about GPT-5's timeline remain elusive, Altman emphasised the need for extensive data, sourced from a blend of publicly available datasets and proprietary company data.
GPT-5 is anticipated to surpass its predecessors in sophistication, yet Altman acknowledged the challenge of predicting its novel capabilities. Building such advanced AI models like ChatGPT demands substantial financial investment and vast computing resources, as they are trained on billions and trillions of pages through extensive fine-tuning.
Recently, the X owner, Elon Musk launched xAI's chatbot 'Grok'. The technology fraternity has called it a strong rival of ChatGPT as Musk's chatbot boasts of real-time information and has more humour than the 'boring' OpenAI's chatbot.
The recent development from both X and OpenAI has also led to a social media war, where Elon Musk shared multiple screenshots of 'Grok' and claimed that the xAI's chatbot is far ahead of ChatGPT in all aspects. OpenAI's CEO Altman later replied to the online battle on Musk's microblogging platform X.
Altman, in his post, shared a screenshot of ChatGPT's latest version, which lets users create fully customised AI chatbots called GPTs. In the screenshot, Altman commands ChatGPT, "Be a chatbot that answers questions with cringey boomer humour in an awkward shock-to-get-laughs sort of way".