Dry flowers and floral waste: A boon to floriculture industry

Published: Nov 15, 2023, 7:14 PM
Follow Us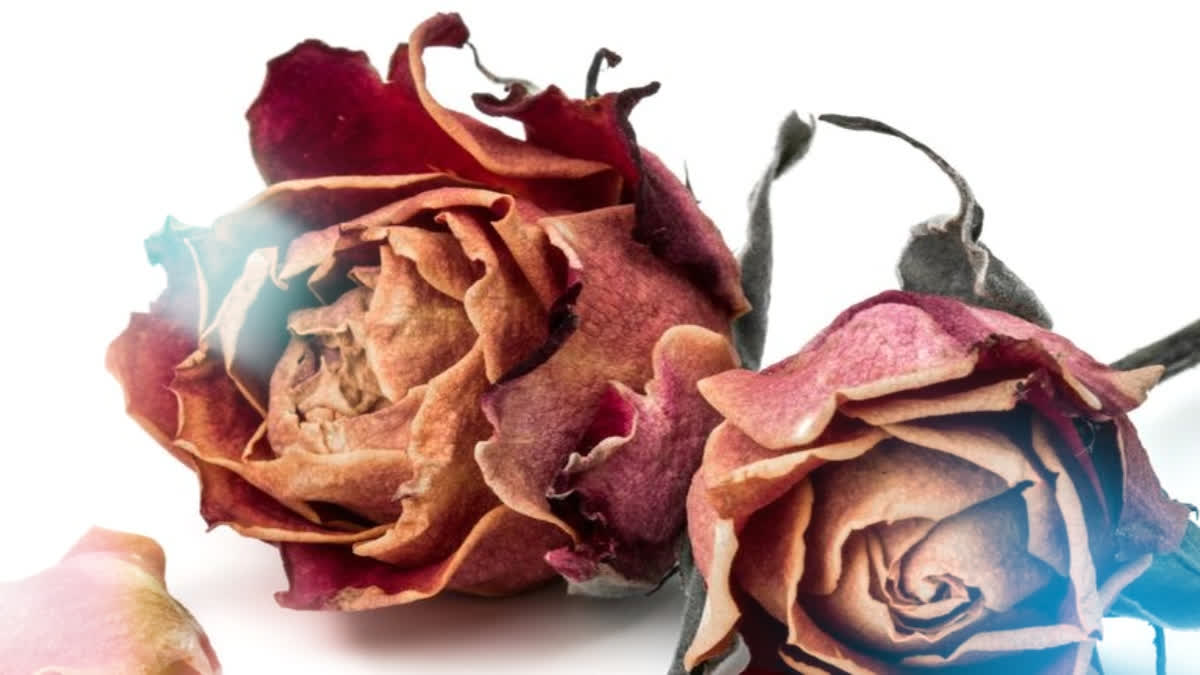 Dry flowers and floral waste: A boon to floriculture industry

Published: Nov 15, 2023, 7:14 PM
Follow Us
Nalgonda (Telangana): India is gifted with varied soil and climatic conditions which gives immense scope for the cultivation of various horticultural crops including fruits, vegetables, flowers, spices and condiments.
Dry flowers have a lot of demand both in Indian and International markets as they are long-lasting, easy to maintain and inexpensive compared to fresh flowers. Dry flowers are sent from India to countries like the USA, Japan and Europe as the nation stands first in dry flower export owing to the availability of a variety of plants. India earns nearly 100 crores per year by exporting 500 varieties of flowers to 20 countries. Many places of worship generate 20 tonnes of flower waste on a daily basis in the country.
Flowers like Globosa, Helichrysum, Acrolinum, Celosia, Cocks comb, Cotton, Gypsophila, Statice, Lavender, Larkspur and Roses are best for drying. Dry flowers can last for 2-4 years depending upon the flower type and ventilation. Flowers can be dried by air drying, hot air oven drying, microwave oven drying, Glycerine method and freeze-drying methods. In India, so many rivers and lakes are getting polluted due to dumping of floral waste which may not only clog up the water channels but also release chemicals into the water thus becoming a health hazard for living flora and fauna.
Floral waste is one of the biggest pollutants on land and water in India since these flowers are offered in prayers and as such are considered holy and not disposed of in dustbins. So they get dumped into the nearest body of water, usually a river or lake. The river Ganges is dumped with nearly eight million metric tonnes of flower waste every year from temples and mosques, according to UN Climate Change. In Hyderabad alone, nearly 1000 metric tonnes of flower waste is generated in the places of worship.
In areas where there is no access to rivers or water, flower waste is simply left in large piles on streets or thrown in landfills. This causes different types of problems i.e., increasing carbon emissions and other types of air and soil pollution. Entrepreneurs from different parts of India have come to the rescue over the past few years by collecting and cleaning these discarded flowers and turning them into usable products such as organic compost and more valuably soaps, candles, potpourris, shadow boxes, window boxes, photo frames, incense sticks, greeting cards, perfumes, handmade paper, Rose water, rose oil, Jasmine concrete, Tuberose concrete, rose gulkand essential oils, teas, medicines, biofuels, biogas, pigments and natural dyes.
The unused parts of dried flowers can be used for making compost. The extracts of Mahua flowers are used in the food industry for making jams, jelly biscuits and other food products due to their nutritional components. Flower petals of rose, Jasmine, chrysanthemum etc. are rich in antioxidants flavours hence used in making herbal teas which are having a lot of demand in the market.
Flower recycling not only frees the water bodies from pollution but also provides an employment opportunity to many individuals for the preparation of value-added products of dried flowers. Edible dried flowers are delicious in cakes and other desserts and many dry flowers are used in making herbal teas as they are rich in antioxidants. Dry flowers are long-lasting and easy to maintain and inexpensive compared to fresh flowers. The gross margins for the dried flower business are typically around 65% which can make it more challenging to incur new expenses and maintain profitability.
There are many advantages of recycling flower waste which reduces waste sent to landfills and incinerators, prevents pollution, conserves natural resources, conserves energy, reduces carbon emissions and creates job opportunities for the rural women and youth. Floral wastes can have important applications in biosorption which will help in the treatment of wastewater and other industrial effluents.
Hence dry flowers have wide scope of use especially for unemployed youth, homemakers and rural women as countless valuable items can be made utilizing dry flower technology. It can start up with a limited-scale industry where women can act extraordinarily to build up new business sectors by creating awareness of dry flower technology through seminars, workshops and training.
(Dr.GaddeJyothi is Scientist (Hort). Horticultural Research station, Kondamallepally, Nalgonda)