Uttar Pradesh: He's fleeing the country... remark, Azam Khan's wife demands action against miscreants for heckling

Published: Jan 16, 2023, 1:05 PM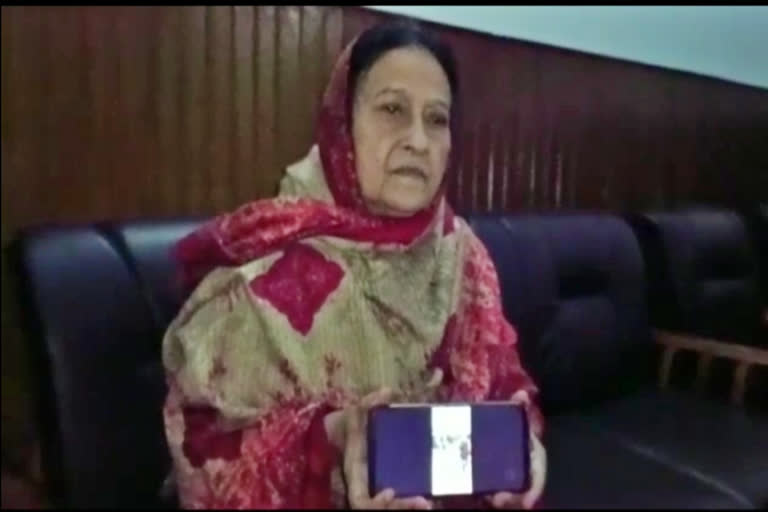 Uttar Pradesh: He's fleeing the country... remark, Azam Khan's wife demands action against miscreants for heckling

Published: Jan 16, 2023, 1:05 PM
Rampur (Uttar Pradesh): Just as videos of Samajwadi Party leader and former Uttar Pradesh Minister Azam Khan being heckled by miscreants at Delhi Airport have emerged, his wife Tazeen Fatma has sought penal action against the miscreants for heckling and recording the video.
The video was shot on Jan. 10, when Azam was on his way to appear before a Metropolitan Court in Mumbai's Bandra in connection with a defamation case. In the video, those recording it were heard saying: "He's flying away. This fraud wants to escape punishment." They kept repeating it over and over again.
Later, the video was shared in social media platforms and it found its way to Azam's wife who expressed her displeasure and demanded action stringent against those responsible for the unsavoury remarks. The former Rajya Sabha member said, "I can't even imagine that people can stoop down so much just to malign someone's image."
Azam Khan was directed to appear before the Metropolitan Court in Mumbai on Jan. 11, for which he left from Delhi airport on Jan. 10. He had also received a formal summon from the local court of Rampur. He had left to Mumbai after attending Rampur court, Fatma said.
Also read: SC declines to hear SP leader Azam Khan's plea for transfer of cases from UP
Some were spreading rumours that he was trying to escape from his punishment. They also said that he was leaving the country, she said referring to the video which had trickled out. They had shot the video when Azam Khan was waiting in the queue to board his Mumbai flight, she said, aadding that she wanted to know whether this would not fit in the hate speech regime. She also said that it was unacceptable to use such a language on Azam Khan.