Jharkhand ropes in MP's Sanjay-Dubri Tiger Reserve to tackle 'man-eater' leopard
Published on: Jan 21, 2023, 12:37 PM IST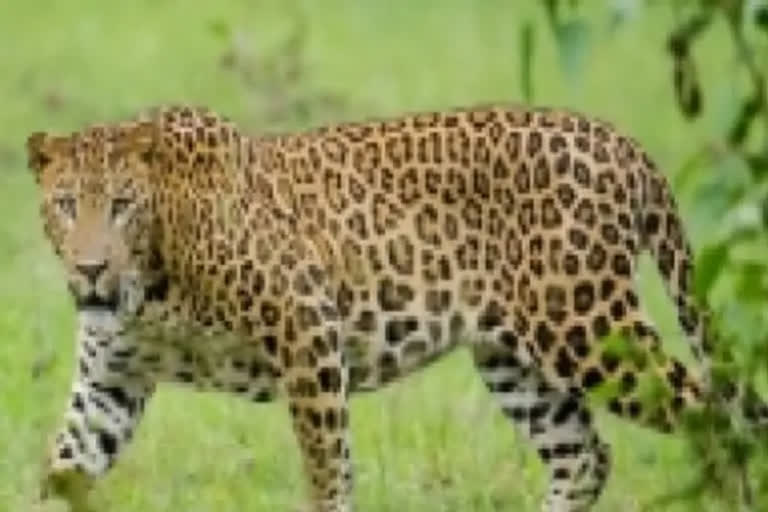 Jharkhand ropes in MP's Sanjay-Dubri Tiger Reserve to tackle 'man-eater' leopard
Published on: Jan 21, 2023, 12:37 PM IST

Ranchi: The Jharkhand forest department has roped in an expert team of Sanjay-Dubri Tiger Reserve (SDTR), Madhya Pradesh, to tackle the 'man-eater' leopard in the state, an official said on Saturday. The SDTR team is expected to arrive here in a day or two to capture the animal, which has killed four children, all between six and 12 years, in Jharkhand's Palamu division including three in Garhwa and one in Latehar districts since December 10, the official said.
Regional Chief Conservator of Forest (RCCF), Palamu, Kumar Ashutosh told PTI, "Sanjay-Dubri Tiger Reserve has the expertise to handle such animals. They recently captured three 'man-eater' leopards. On our request, the tiger reserve field director Amit Dubey agreed to send its team." Ashutosh said the team is expected to reach by Saturday night or Sunday. "Even though an order to kill the animal was issued, we do not want to leave any stone unturned to capture the animal. So, we are trying every possible alternative."
He said a 60-member team of forest department and a team of Hyderabad-based man-animal conflict expert Nawab Safath Ali Khan are chasing the leopard. "Besides, we have installed over 50 trap cameras, drone cameras and four cages to capture the animal. We have identified the location of the leopard but it is not coming to the cage," the RCCF said.
Due to patrolling of forest team, no human killing was reported after December 28, claimed Ashutosh. However, killing of domesticated animals allegedly by the leopard is being reported at regular intervals, he said. In a bid to capture the leopard, Khan has been camping in Jharkhand's Garhwa district since January 5 where three children were killed allegedly by the animal.
The leopard has spread terror in more than 50 villages in three blocks Ramkanda, Ranka and Bhandariya of the district. Villagers have been asked by the forest department not to venture out after sunset. On December 10, the leopard reportedly made its first attack by killing a 12-year-old girl in the Chipadohar area in the nearby Barwadih block of Latehar district. The last killing was reported from Kushwaha village where the animal killed a 12-year-old boy on December 28 in the same district. (PTI)