Coal businessman shot dead by 'arrested' sharp shooter in Dhanbad
Published on: Jan 22, 2023, 8:38 PM IST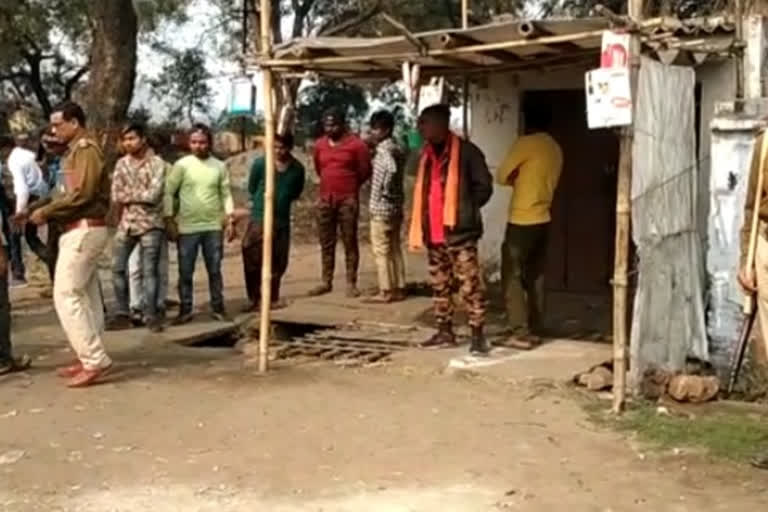 Coal businessman shot dead by 'arrested' sharp shooter in Dhanbad
Published on: Jan 22, 2023, 8:38 PM IST

Dhanbad: A coal trader has been shot dead by a sharpshooter working for a gangster in Dhanbad. Official sources said that the incident took place in the Katras police station area of Koyalanchal Dhanbad on Sunday.
Coal trader Manoj Yadav was allegedly shot by the sharpshooter who claimed to work for a local gangster Prince Khan, known for extorting money from businessmen in the in Dhanbad.
He was rushed to a local hospital following the incident but seeing that he was in critical condition, doctors there referred him to another hospital, but Manoj succumbed to his injuries on the way. They further revealed that the brother-in-law of the deceased has been threatened by the miscreants who said that they will pump 36 bullets into him.
Also Read: Jharkhand: Married woman murdered by her lover in Ramgarh
Interestingly, in a letter, which is doing the rounds on social media, Major, who works as a sharpshooter for Prince Khan's gang has claimed responsibility for the murder adding that anyone refusing to pay extortion money to Prince Khan also known as "Chote Sarkar" will suffer the same fate.
Major also said that only those who are with Prince Khan will prosper in Dhanbad or else they will be found dead beside some road. He has also threatened another businessman Kanodia saying that he is next on the hit list.
However, recently police claimed that they have arrested four members of Prince Khan's gang including Major. But the latest murder has put a question mark on the cops' claim because if Major is already arrested, then who is the one claiming responsibility for Manoj's mother? So far, police have remained tight-lipped on the matter.