Himachal's Sukhu govt restores Old Pension Scheme, keeps poll promise
Published on: Jan 13, 2023, 8:40 PM IST
|
Updated on: Jan 14, 2023, 6:37 AM IST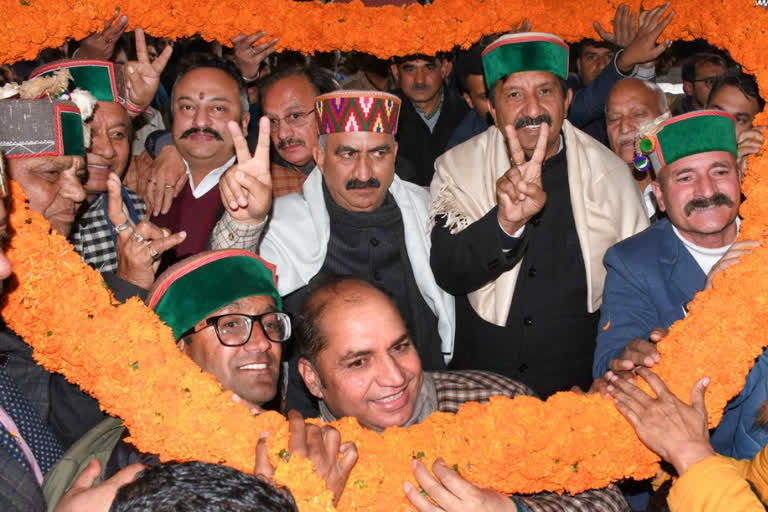 Himachal's Sukhu govt restores Old Pension Scheme, keeps poll promise
Published on: Jan 13, 2023, 8:40 PM IST
|
Updated on: Jan 14, 2023, 6:37 AM IST
Shimla: The Himachal Pradesh government led by Chief Minister Sukhvinder Singh Sukhu in its first Cabinet meeting on Friday decided to restore the Old Pension Scheme (OPS) for over 1.36 lakh government employees, who are currently covered under National Pension System (NPS). The benefit of the OPS would be given from Friday and notification in this regard would be issued soon, said Sukhu while interacting with the media.
Sukhu said that two separate sub-committees have been constituted, one for finalising the roadmap for implementation of the promises made by the Congress party during the elections for creating one lakh employment opportunities, and the other one for the implementation of granting Rs 1,500 to the women in the age group of 18 to 60 years.
The liability under the OPS for this year is about Rs 800 to Rs 900 crore, which would be borne by resource mobilisation like an increase of Rs 3 on the Value Added Tax (VAT) on diesel. Sukhu reiterated that the State government has not restored OPS for votes but for giving social security and safeguarding the self-respect of the employees, who have scripted the history of the development of Himachal.
The matter has been studied in depth and despite some reservations by finance officers, the issue has been settled and all the employees under the NPS would be covered under the OPS, he added. Sukhu said that the previous BJP government has not cleared arrears worth Rs 11,000 crore approximately, including Rs 4,430 crore to employees, Rs 5,226 crore to pensioners and Rs 1,000 crore dearness allowance of the Sixth Pay Commission.
Also read: Himachal Pradesh: CM Sukhu distributes portfolios; allots PWD to Vikramaditya
Sukhu also said that the state is in debt of Rs 75,000 crore due to the financial mismanagement and wasteful expenditure by the previous BJP government. The government de-notified over 900 institutions opened by the previous BJP government without a budget as a sum of Rs 5,000 crore was required to make them functional. Hard decisions would have to be taken as government cannot run under huge debt, he added.
Employees, who joined government service from January 1, 2004, are covered under the NPS. The new pension scheme is a contributory scheme in which the government and employees contribute 10 and 14 per cent of their salary respectively towards the pension fund while in the old pension scheme, employees with 20 years of service used to get 50 per cent of the last drawn salary as a pension.