WATCH: Passengers on edge as monkey boards metro train

Published: Jun 20, 2021, 11:27 AM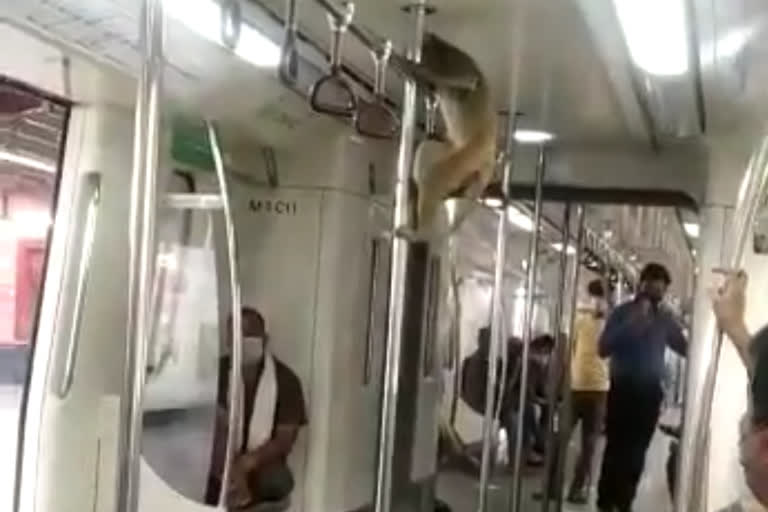 WATCH: Passengers on edge as monkey boards metro train

Published: Jun 20, 2021, 11:27 AM
New Delhi: A monkey, which boarded a metro train in Delhi kept passengers on edge for a while and the video was posted on social media. It was seen strolling through a carriage, climbing up to the train's ceiling before taking a seat next to a tense commuter.
Reports said the monkey was spotted on the train between Anand Vihar and Dwarka sector. In the video a voice is heard saying Yamuna Bank Station, which is on the metro's Blue Line route.
Read: Teenagers celebrate heifer's birthday in Himachal Pradesh's Bilaspur
The Delhi Metro Rail Corporation (DMRC) responded to the video and asked the train operators for details about the coach. Authorities said they are checking CCTV footage to find out how the monkey got inside the train.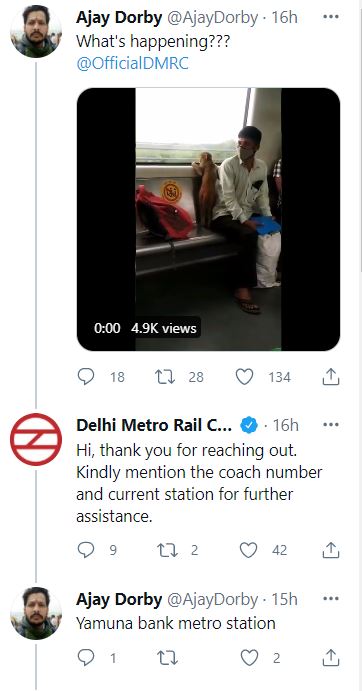 Read: This 10-year-old girl is a friend of horses in distress