Beer brewed from bamboo new addition to Tripura's indigenous brewery

Published: Jun 5, 2021, 6:06 PM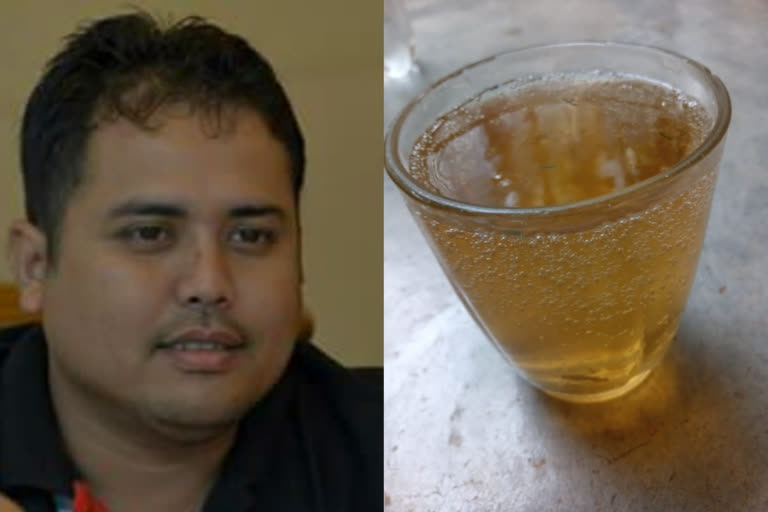 Beer brewed from bamboo new addition to Tripura's indigenous brewery

Published: Jun 5, 2021, 6:06 PM
Agartala: Tripura is a land of indigenous breweries where every tribe has its taste and culture-specific rice beer. In a fresh addition to it, Tripura bamboo technology expert Samir Jamatia has brewed his own alcoholic beverage using bamboo—what he calls the 'Bamboo Beer'.
Taking a cue from China where he was for a long time studying bamboo technology, the young man has given the "green gold"--bamboo a new identity in the state as well as in the country. The cheap cost and the health values of bamboo, as he explained, will usher in a new era in the local brewery business if his product receives a popular response.
Jamatia recently hogged the media limelight with his Bamboo leaf tea—a traditional beverage widely popular in Japan and China. After his adventure with bamboo leaf tea, which he is sending outside the state as well as abroad, Jamatia is all set to introduce the beer.
"I will start large-scale production after getting the lab test certificates. I am waiting for the trademark that is expected to come shortly", Jamatia said in an exclusive interaction with ETV Bharat.
Read: 4 Assam tiger reserves accords CATS accreditation
Explaining the process, he said, "the food technology wonder is mellow and tonic. It provides a new kind of wine with the distinct and subtle flavors of bamboo. This beer is formulated with grains' spirit. It is fermented using bamboo dust. To brew bamboo beer, the mixture of grains and bamboo dust is used either as a material or by soaking bamboo in the grain's spirit".
According to him, Bamboo is known for its antibacterial characteristic and other medicinal values. "As per the primary analysis, only five percent of the beverage is alcohol. If it is consumed after cooling, it shall not only bring respite from the scorching heat but will also help to avoid chemical substances that people consume", he added.
Jamatia said the total cost of the complete finished product will be around Rs 60 to 70, almost half of the beer brands now ruling the market.
"This is wholly an indigenous beverage like the wines and alcoholic substances brewed in indigenous households added with medicinal values of bamboo. I hope the product will surely evoke a good response in the markets", said Jamatia.