CHETESHWAR PUJARA EXCLUSIVE: 'Fond memories of Mahi bhai, look forward to playing under him again'
Published on: Mar 29, 2021, 4:24 PM IST
|
Updated on: Mar 29, 2021, 9:52 PM IST

CHETESHWAR PUJARA EXCLUSIVE: 'Fond memories of Mahi bhai, look forward to playing under him again'
Published on: Mar 29, 2021, 4:24 PM IST
|
Updated on: Mar 29, 2021, 9:52 PM IST
Hyderabad: At number three, Cheteshwar Pujara has won India two Test series in Australia. His last tour in 2018-19 was an exhibition of pure skill, endurance and mastery over Test cricket. Pujara struck three centuries and consumed over 1200 deliveries, wearing down the strong built Aussie bowlers.
A couple of years later, he weaved the same magic with his bat. Runs were not flowing as easily as the last time but what he brought to the table for India was invaluable. Pujara stood unfazed at the crease, riding out toughest of sessions against cricket's most powerful bowling line-up -- Josh Hazlewood, Mitchell Starc and fiery Pat Cummins.
India came out of nowhere and beat the Aussies again in their home.
In the England series, his contribution with the bat was not astounding, but his presence gave a sense of assurance. Meanwhile, similarities between him and Rahul Dravid revisited Indian newspapers and social media.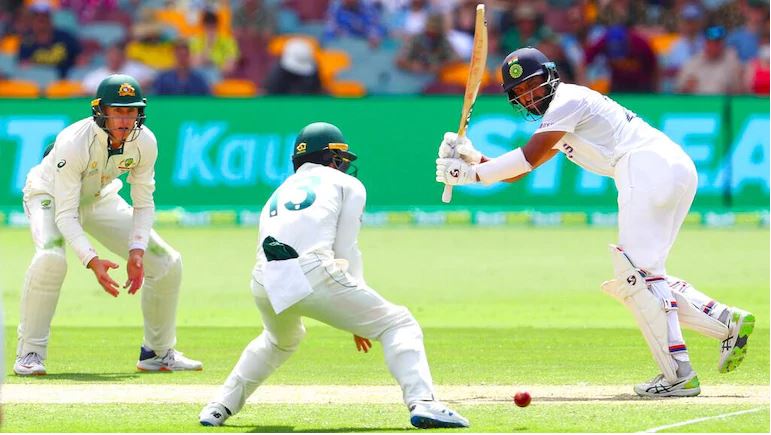 Just when it looked like one of India's best Test players would retreat into the shadows again after the conclusion of the England series, Pujara was roped in by Chennai Super Kings at the Indian Premier League auctions 2021. The colour of his jersey will change after a long time. He last played in the IPL back in 2014.
As Pujara looks forward to learning from T-20 giants -- MS Dhoni and Stephen Fleming, he reflected on his recent performances, Rishabh Pant's rise, his training for the forthcoming IPL and India's entry as finalist in the World Test Championship 2021.
Excerpts:
Q. You have recently toured Australia and played against England in the recently-concluded series. Has life been difficult in a bio-secure bubble?
A. See, it's not as easy as things were before the pandemic. It is tough but being a professional cricketer you have to be mentally tough and be prepared for whatever challenges are thrown at you. You have to figure out a way and still try and keep your performance at the top and figure out a way to get used to the bubble life and find out different ways to get used to it.
Also Read: IND vs AUS: Tendulkar, Sehwag lead praises for Indian team after 'historic' win
Q. When you were roped in for the Chennai Super Kings (CSK), there was a round of applause. What does this mean to you after this many years?
A. It means a lot to me. Being part of the IPL is something which I have always cherished. It's unfortunate that I wasn't a part of it for the last few years. But I have always enjoyed being a part of the IPL and I always look forward to this particular format. I am really pleased that I am a part of the CSK and I would like to thank the franchise to show faith in me and give me this opportunity to be a part of the CSK.
Q. Tell me about your approach, now that you will be switching from gruelling Test cricket where you have to learn the art of survival to an extravagant IPL where a batsman has to constantly look for runs...
A. I have played enough T-20 in domestic cricket like Syed Mushtaq Ali and Saurashtra Premier League. I have played white ball in County cricket and then there are domestic matches as well. I know how to go about it. Also, when you are part of such a set-up where you have experienced players like Mahi Bhai (Mahendra Singh Dhoni), Stephen Fleming has been CSK's coach for some time now, Mike Hussey is there... I will get good guidance as well as how to approach this particular format. Overall, I am very confident. I have started my preparations and it's coming along well so far.
Q. What it would be like to play under MSD again?
A. I have fond memories of playing with Mahi Bhai in the past. I made my debut in 2010 under his leadership. I am looking forward to playing with him again. Different format, different approach... So yes, I am looking forward to learning as many things as possible from him.
Q. How is your practice going? Any change in technique or shot selection?
A. You need to be expressive. You have a lot of freedom in this format. I am trying to be as expressive as possible... pick the right shots, work on a few things. I can't be very specific about the game plans but as long as you have more shots in your game, you should know when to play those shots.
Q. Talking about Australia and the recently-concluded England series, how India is managing to beat every team after getting down 1-0, coming back and dominating again?
A. The last time when we went to Australia in 2018, we won the first Test match and we carried on from there and won the series. This time we had a setback after losing the first Test match. We were playing with pink ball, it wasn't easy. You know how to bounce back if you are a good team. You have a bad day but as a team and as an individual, you know how to bounce back from tough situations. If you are 1-0 down, it doesn't mean you have lost the series. There is plenty of time to make a comeback. There will always be a lot of competition. If you are playing against the best team in the world, they will put you under pressure, but bouncing back is more important.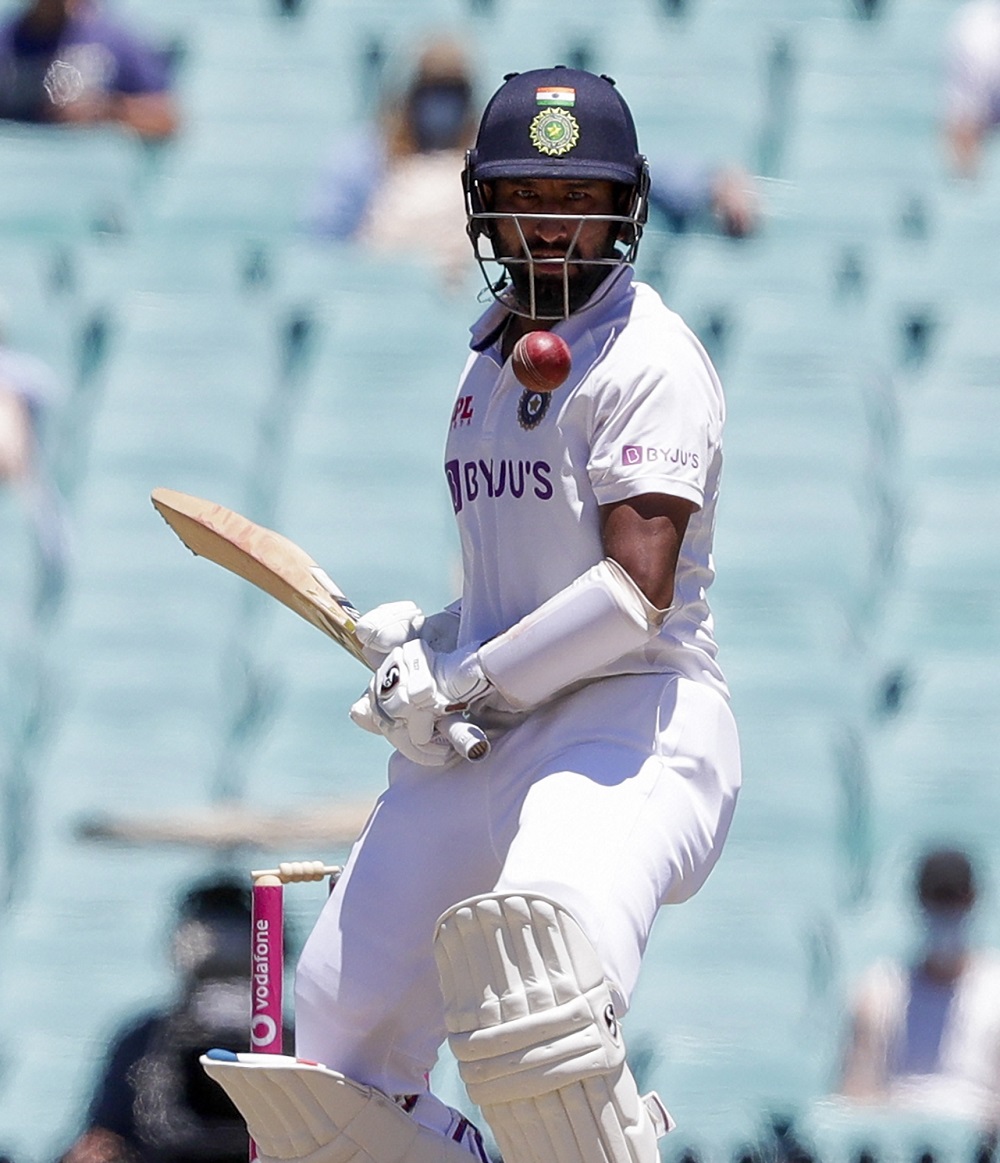 Q. Rishabh Pant has risen like never before. He is reverse flicking Jofra Archer and the great Jimmy Anderson. What is it like to bat with him? Have you ever advised him not to play outlandish shots in the middle?
A. He has to stick to his strength. Most of the time, I have allowed him to play the way he should be playing his natural game. Whenever it was necessary, I told him to be a little bit careful. There are times when you feel that he is not playing his natural game. Playing shots are important but picking the right deliveries are also important. Sometimes, when I observe and feel that he is crossing that line... I used to go and tell him. But mostly, he does well when he plays his natural game.
Also Read: What does this Test series win Down Under mean for India?
Q. If India wins the first World Test Championship against New Zealand, what will that win mean to you?
A. It will mean a lot to me and the entire team. It's like winning the World Cup final. If you look at the different types of format whether it's the ODI or T-20, the World Test Championship is like...it is a World Cup final. We are preparing well for it. We have played good cricket over the last two years. Hopefully, things will work in our favour.
Q. We lost the series against them very recently. Are you confident of beating them in England?
A. Yes, New Zealand is a good side. They have been playing good cricket but we are playing at a neutral venue. As a team, we have a good experience. I am hopeful we will put up a good show.
By Ayushmaan Pandey