EXCLUSIVE: People told me they will not attend matches when India play next in England, says Farokh
Published on: Sep 24, 2021, 3:47 PM IST


EXCLUSIVE: People told me they will not attend matches when India play next in England, says Farokh
Published on: Sep 24, 2021, 3:47 PM IST

Hyderabad: Former India cricketer Farokh Engineer feels India's withdrawal from the last Test match of the series against England was "ill-judged" and "disappointing" that left a bitter taste but hoped BCCI and ECB to come up with an amicable solution.
The Manchester Test, last of the India-England series, was cancelled after the visitors were "unable to field" a team due to Covid scare. After head coach Ravi Shastri, team's physio Yogesh Parmar had tested Covid positive that left the tourists on tenterhooks, causing concerns about the spread of the virus among others during the match.
"It was extremely disappointing. People had travelled from Dubai, London and India, booked hotels, planned a holiday. It was ill-judged and very disappointing and left a bitter taste. There are so many people who said that they are not going to come when India plays next," Engineer told ETV Bharat over the telephone from Manchester.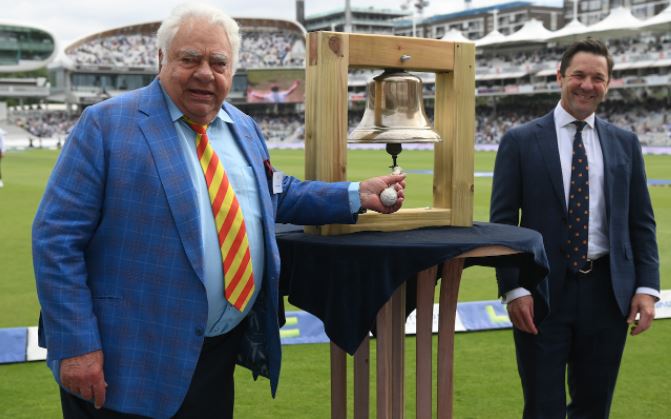 Read: Exclusive: Hope cricket continues to grow in Afghanistan despite Taliban takeover, says Lalchand Rajput
With the series currently standing at India leading 2-1, the BCCI wants a standalone game to be played as the fifth match of the series whereas ECB has asked for a Dispute Resolution Committee (DRC) verdict from the ICC on the match which was to be played at Old Trafford.
Farokh said the anxiety in the Indian camp was understandable and teams opting out of a series has been happening everywhere due to the Covid-19 situation around the globe.
"New Zealand did the same to Pakistan, England to South Africa. It has been happening all around the world. Things like this happen but you can let other teams down. I hope common sense prevails and BCCI and ECB put their head together and come up with a solution," Farokh, who is the vice president at Old Trafford, said.
He also rebuffed speculations that IPL was the reason behind the Indian side cancelling the last game, saying not having physio in the team is a "big problem".
"These are purely speculations and I don't like to speculate. It would have been difficult to play without a physio and if you don't have a physio at hand, it's a big problem. I don't blame the Indian players," the former India wicket-keeper said.
On Virat Kohli relinquishing captaincy from both IPL and T-20 format for India, Farokh said the game is much bigger than any individual and even the great MS Dhoni had to hang up his boots. Although he is fond of Rohit Sharma owing to his success rate, the former cricketer feels the BCCI should groom a young player like Rishabh Pant and Shreyas Iyer as the captain of the team.
"Virat is a sensible boy. He must have consulted seniors because the game is much bigger than an individual. Good captains come and go. I am sure there are others in waiting for captaincy. MS Dhoni too did it. Maybe Virat wants to concentrate on Test cricket.
"Rishabh Pant also can be an option as responsibility will make him more mature. He has thrown away his wickets many times. Captaincy will do him a lot of good. Shreyas Iyer is also there. It can be any young player who is level headed. It has to be a player who has a permanent place in the team and both Iyer and Pant are established cricketers," he said.
Read: EXCLUSIVE: I sacrificed a lot, my sole focus remained training, says Olympic silver medallist Mirabai Chanu
While the talks during the series also surrounded around Indian skipper Virat Kohli's form, who has not been at his best, slipping at the ICC rankings and scoring only two half-centuries in four Tests, Farokh believes a big innings from him is in the offing.
"Every great batsman has a lean patch and he going through that. Virat is a class player and the best in the world. A big innings is just round the corner.
On Ajinkya Rahane's poor form, he conceded that batting in India, Australia and West Indies is different from batting in English conditions where bowlers get a lot of assistance through movement in the air and off the pitch.
"Batting in India, Australia and West Indies is completely different from batting in England. The ball moves a lot in the air and off the pitch. You need to have a good technique to get runs in England. You can't just hit the ball on the rise as you do in India. You have to get behind it and if you are short of that technique, you will get out. To be able to bat in England, you need a better technique than anywhere else in the world," he signed off.
By Ayushmaan Pandey