Ex-Shia Waqf chief dismisses rape charges as baseless
Published on: Jun 23, 2021, 8:55 AM IST
|
Updated on: Jun 23, 2021, 9:07 AM IST

Ex-Shia Waqf chief dismisses rape charges as baseless
Published on: Jun 23, 2021, 8:55 AM IST
|
Updated on: Jun 23, 2021, 9:07 AM IST
Lucknow (Uttar Pradesh): Syed Waseem Rizvi, the former chairman of the Shia Central Board of Waqf in Uttar Pradesh has been allegedly accused of rape and intimidation by his driver's wife. On Tuesday, the woman along with her husband filed a complaint against Rizvi at the Saadatganj police station. Lawyers who accompanied the couple demanded that action be taken against him.
Brijesh Yadav, the in-charge of Saadatganj police station said that an investigation has been initiated based on the complaint. According to the woman, her husband had been driving for Waseem Rizvi for many years.
In her complaint, she said Rizvi has been exploiting her for five years and on resisting his attempts, he allegedly used to intimidate her saying that her obscene videos and pics would be made viral. Fed up with his harassment, the woman revealed the matter to her husband. When her husband in a fit of rage went to Rizvi's residence, he was thrashed, stripped and his mobile and driving license was taken away. The woman added that the very day they vacated the quarter provided by Rizvi. Since then they have been living in fear and registered a complaint with the help of lawyers and councillors at the Saadatganj police station.
Allegations made against me are baseless: Rizvi
Rizvi rejected the accusations as baseless. He said that he was also receiving threats after his statement regarding the Quran and that his driver had colluded with his opponents and had been spying on him. "Keeping in mind my safety, I had fired him from the job and had also got the quarter vacated. That's why the driver has fabricated this story to defame and tarnish my image," Rizvi said, the matter must be investigated properly.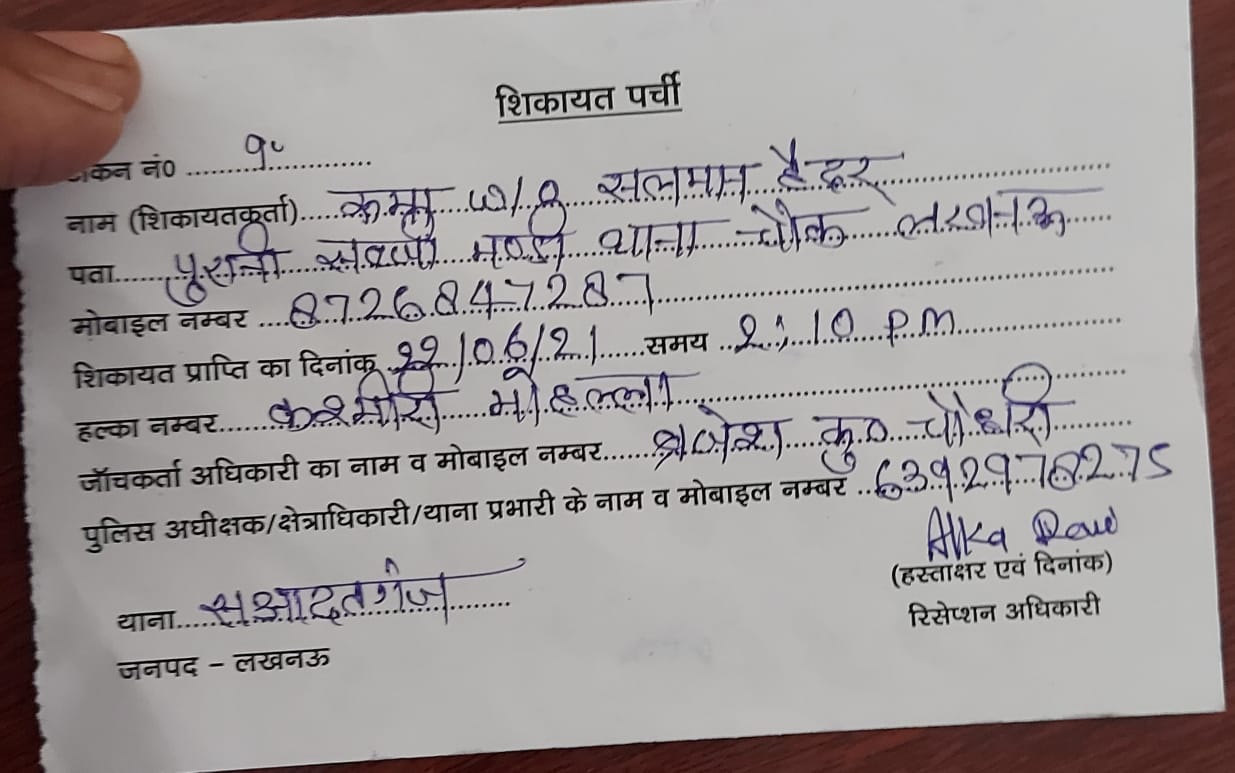 Waseem not new to controversies
Waseem Rizvi has been in the news for various controversies. On 18 June 2020, a complaint was registered against him at the Saadatganj police station for allegedly beating and torturing his wife and holding her captive, after allegations made by the president of Mera Haq foundation, Farhat Naqvi. Naqvi also registered a complaint with the Women's Commission and higher officials. Rizvi had refuted the allegations.
An FIR was lodged against Rizvi in ​​Shahjahanpur on April 2, 2021. This case was registered at Sadar Bazar police station by advocate Imtiaz Ali for hurting religious sentiments. On March 17, several lawyers - Imtiaz Ali Khan, Ejaz Hasan Khan, Ajmal Hasan Khan, Ani Irshad and Noori Masjid Imam Maulana Sharif, resident of Mohalla Tareen of Thana Sadar Bazar area too had jointly filed a complaint against Rizvi.