Ahmed Patel: A staunch pillar of the Congress
Published on: Nov 25, 2020, 8:10 AM IST
|
Updated on: Nov 25, 2020, 8:41 AM IST

Ahmed Patel: A staunch pillar of the Congress
Published on: Nov 25, 2020, 8:10 AM IST
|
Updated on: Nov 25, 2020, 8:41 AM IST
New Delhi: A staunch loyalist of Nehru-Gandhi family, Ahmed Patel was the go-to man in the Congress who kept a low profile but quietly wielded power and meticulously executed decisions of the leadership. Ahmed Bhai Mohammedbhai Patel, also known as Ahmed Patel was born on 21 August 1949 in Bharuch, Bombay now in Gujarat to Mohammed Ishakji Patel and Hawaben Mohammed Bhai.
Patel was an alumnus of Veer Narmad South Gujarat University.
Patel entered the political scene after contesting local body elections in the Bharuch district of Gujarat in 1976.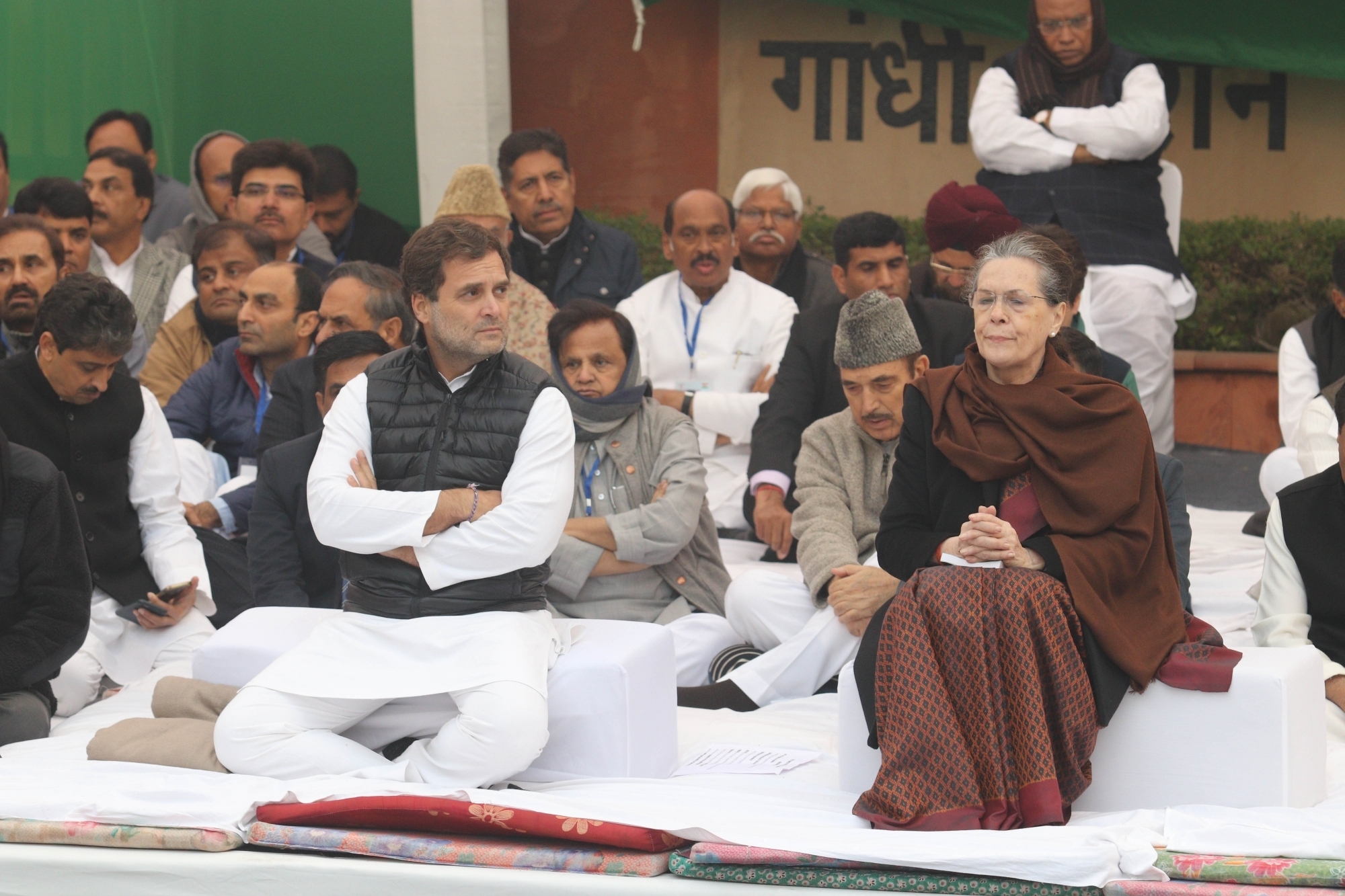 Since then, he virtually occupied every major position in the party's state and central wings. Ahmed Patel also held the position of Parliamentary Secretary to then Prime Minister Rajiv Gandhi in 1985
Patel was proactive in setting up the Narmada Management Authority to monitor the Sardar Sarovar Project.
In 1988, Patel was appointed the secretary of the Jawahar Bhavan Trust and was asked by the then Prime Minister Rajiv Gandhi to supervise the construction of Jawahar Bhavan in New Delhi's Raisina Road, a project which had been stalled for more than a decade.
In a record one year Patel successfully created Jawahar Bhavan, which was at that point a highly futuristic building equipped with computers, telephones and energy-saving air conditioners. The building was constructed using funds from Congress lawmakers and partly crowd-funded through one-day cricket matches.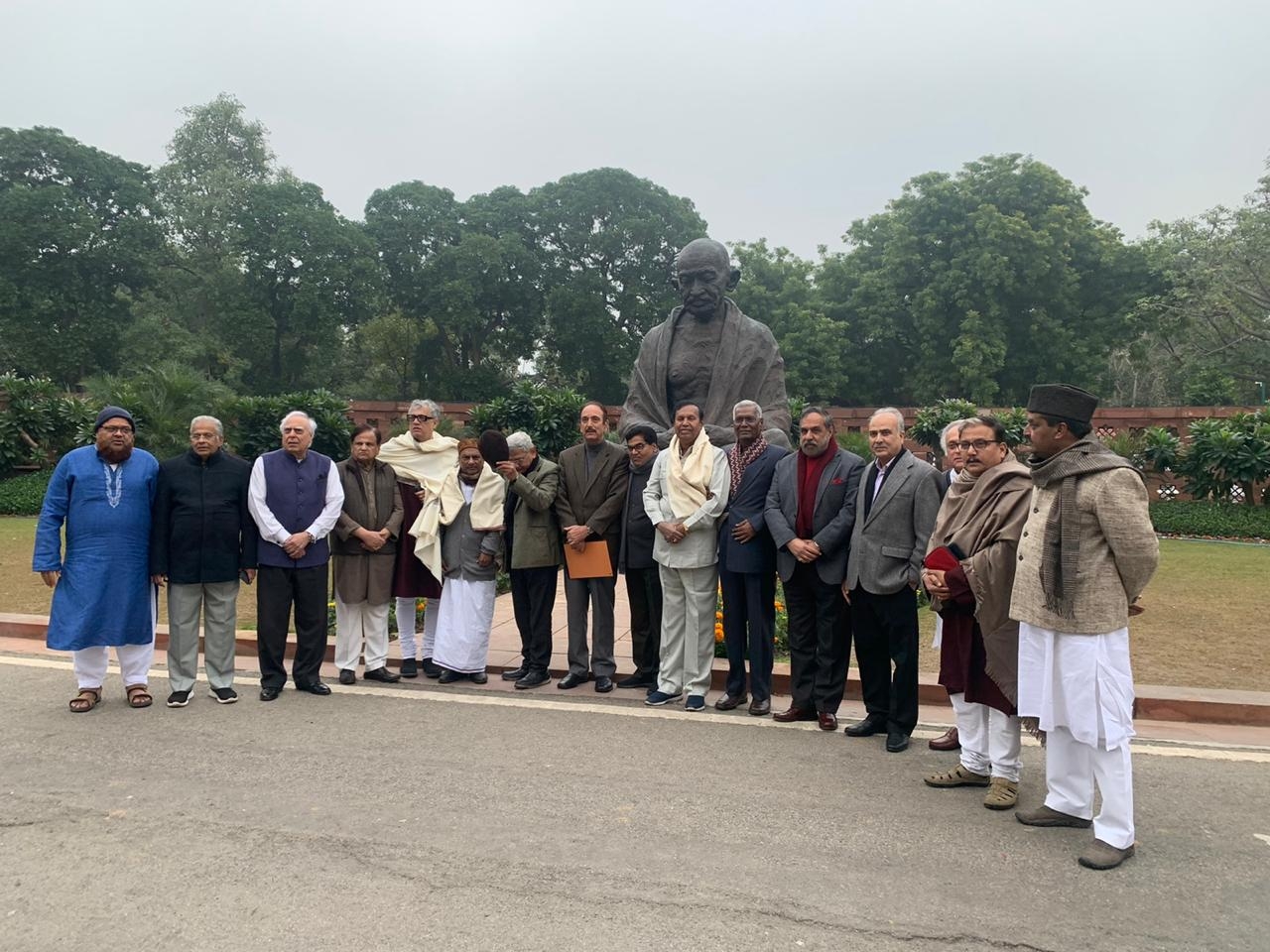 In 2005, Ahmed Patel got Bharuch included as one of the first five districts to be covered under the then launched Rajiv Gandhi Grameen Vidyutikaran Yojana, to boost electrification in the district. The Sardar Patel bridge to de-congest traffic between the twin cities of Bharuch and Ankleshwar has been one of his contributions to the region and in the same year, Patel was inducted into the Rajya Sabha for his fourth term.
Also read: Senior Congress leader Ahmed Patel passes away
Though considered Sonia Gandhi's chief strategist, he chose to keep out of the UPA government in the 14th and 15th Lok Sabha.
Patel was the only second Muslim after Ehsan Jafri to be elected as a Lok Sabha MP in Gujarat.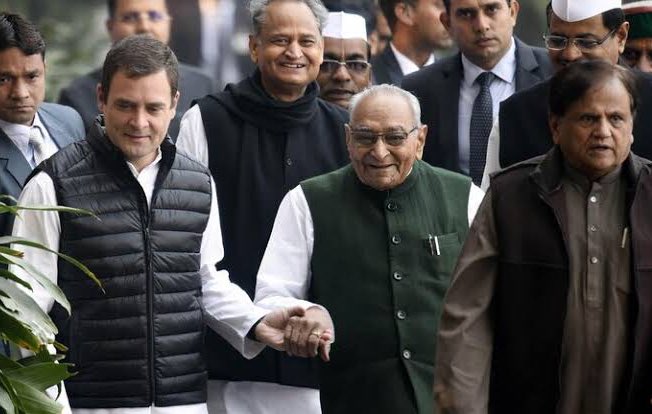 During the UPA Government regime between 2004 and 2014, Patel was one of the chief troubleshooters, coordinators and translators between the government and party. He was also the political secretary of Sonia Gandhi in the Indian National Congress.
In 2017, he again got elected to Rajya Sabha. It was a known victory for Ahmed Patel. Karnataka Congress Leader D. K. Shivakumar took Gujarat MLAs to Bengaluru to avoid dissent and helped Ahmed Patel to win the election.
Apart from politics, he was a close Aide to the Nehru-Gandhi Family.
In 1976, Ahmed Patel was married to Memoona Ahmed Patel and has a daughter and a son, Mumtaz Patel and Faisal Patel.
Patel always maintained a low profile and avoided media and public Glare.
Patel was a key player in party's central-level politics but in home state Gujarat, the Congress continues to battle a series of challenges, having been out of power for nearly 25 years. The party put up a determined fight in the last Assembly poll and almost gave a scare to the BJP but it seems to have lost the momentum now.
It lost all the eight bypolls in the state recently on seats that fell vacant with resignations of Congress MLAs ahead of the Rajya Sabha elections.