World Fisheries Day 2023: Celebrating the wealth of fisheries and aquaculture"

Published: Nov 21, 2023, 12:15 PM
Follow Us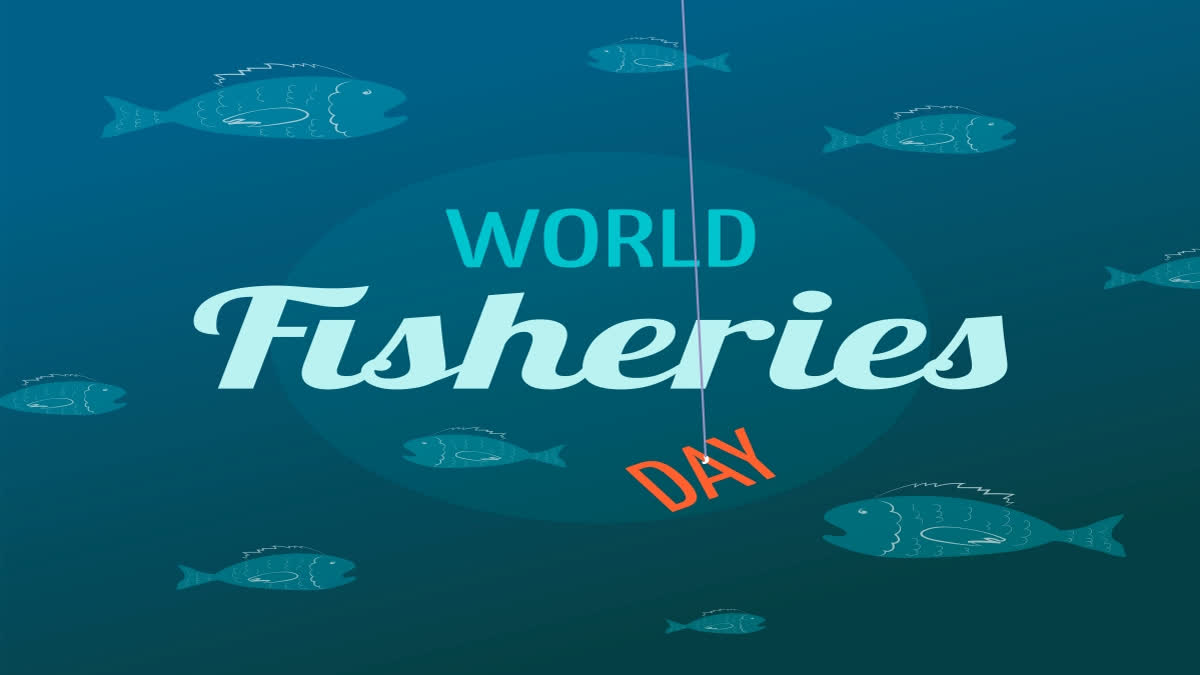 World Fisheries Day 2023: Celebrating the wealth of fisheries and aquaculture"

Published: Nov 21, 2023, 12:15 PM
Follow Us
Hyderabad: World Fisheries Day is celebrated annually on November 21, which brings forth a global spotlight on the importance of fisheries, promoting sustainable practices vital to preserving marine ecosystems and supporting the livelihoods of millions worldwide depending on it.
Theme- This year's theme is 'Celebrating the Wealth of Fisheries and Aquaculture'. World Fisheries Day 2023 will witness the Global Fisheries Conference India 2023, hosted by the Department of Fisheries, (Government of India).Set for November 21st and 22nd at Gujarat Science City in Ahmedabad, the conference aims to honour the contributions of fishers, fish farmers, and stakeholders, acknowledging dedication to the sustainable and equitable development of the fisheries sector.
History- In 1997, "World Forum of Fish Harvesters & Fish Workers" met in New Delhi, from which emerged the World Fisheries Forum. The forum was set up with the aim of advocating for the global adoption of sustainable fishing practices and policies, having signatories from 18 nations.
Importance- World Fisheries Day serves as a platform to highlight challenges faced by the fisheries sector, including overfishing, habitat degradation, illegal practices, pollution, and climate change impacts. It stresses on the vital need for sustainable fishing methods and responsible marine resource management to conserve aquatic ecosystems and safeguard livelihoods.
This day insists on a united call for action, rallying governments, organisations, communities, and individuals to collaborate and address these critical issues. It also promotes initiatives focused on sustainable fishing, marine conservation, biodiversity protection, and empowerment of fishing communities.
Fisheries, global and local perspective- The sector's magnitude is as such that India feeds 540 million people (8% of the world population) their fish dose. Notably, over a quarter of the world's dietary protein comes from fish, with India significantly contributing to fish sourcing, supporting nutritional security, and providing livelihoods for over 14 million individuals.
It also carries a risk of over 80% resources being depleted due to overfishing.
India is the third largest fish producing country, while it ranks second in aquaculture production, according to report published earlier this year.
The fish production in 2021-22 stood at 16.24 million tonnes (marine fish - 4.12 million tonnes, and aquaculture - 12.12 million tonnes).
India's role in the global fisheries market can be felt from the export of over 50 types of fish and shellfish products to 75 countries, making fish and fish products the largest agricultural export category from India.
In short, World Fisheries Day stands as a beacon, rallying global efforts toward sustainable seas, highlighting the importance of responsible practices, and securing a flourishing marine ecosystem for future generations.