Union Minister Kiren Rijiju calls on Sri Lankan President Wickremesinghe

Published: Nov 17, 2023, 10:59 PM
Follow Us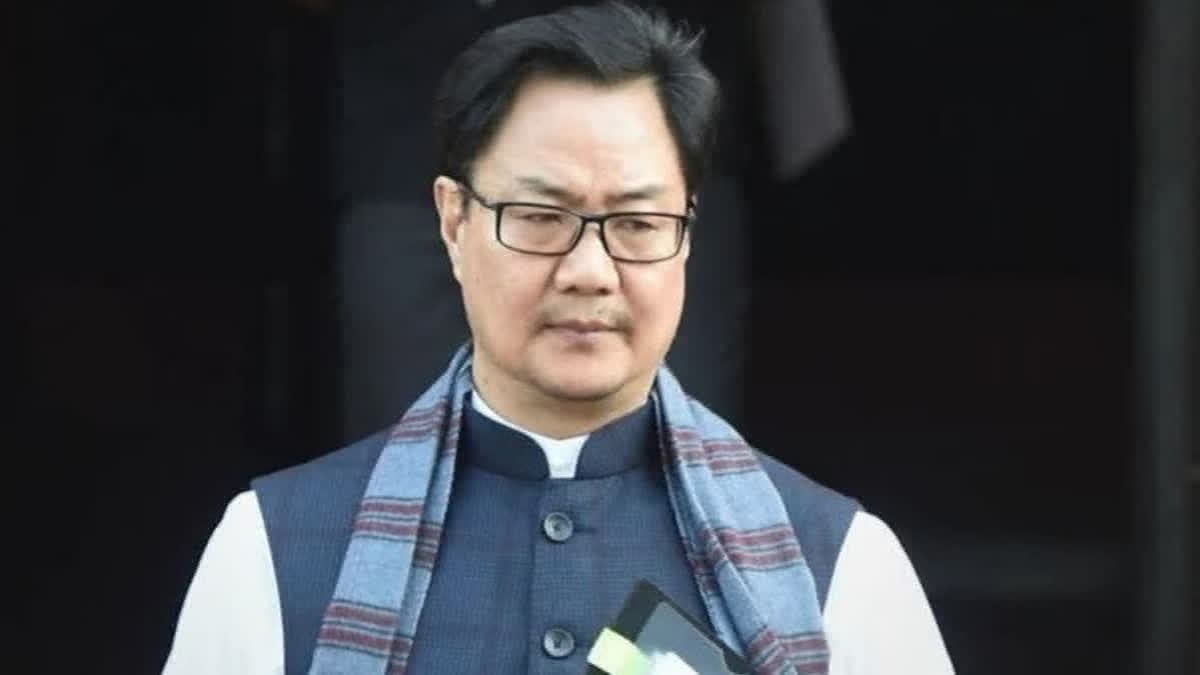 Union Minister Kiren Rijiju calls on Sri Lankan President Wickremesinghe

Published: Nov 17, 2023, 10:59 PM
Follow Us
Male: Minister of Earth Sciences Kiren Rijiju on Friday called on Sri Lankan President Ranil Wickremesinghe and discussed their multidimensional bilateral relationship which is a priority for the Indian government under its Neighbourhood First Policy.
Rijiju is here at the invitation of Maldives President-elect Mohamed Muizzu to represent India at the inaugural ceremony of the presidency.
"Honoured to call on President of Democratic Socialist Republic of Sri Lanka H E @RW_UNP. Discussed India-Sri Lanka Bilateral Relationship which is multidimensional and a priority under Hon'ble PM @narendramodi's #NeigbourhoodFirst and #SAGAR Policy," he posted on X.
Security and Growth for All in the Region (SAGAR) is India's policy or doctrine of maritime cooperation in the Indian Ocean region. Sri Lanka was hit by a catastrophic financial crisis in 2022, the worst since its independence from Britain in 1948, due to a severe paucity of foreign exchange reserves. India extended multi-pronged assistance of about USD 4 billion to it last year, through multiple credit lines and currency support, in line with India's Neighbourhood First policy.
In January this year, India became the first country to hand over its letter of support for financing and debt restructuring of Sri Lanka to the Washington-based financial body International Monetary Fund (IMF).