'Key issue is the space given to extremism and radicalism in Canada': EAM Jaishankar
Updated: Nov 21, 2023, 6:18 PM
|
Published: Nov 21, 2023, 5:42 PM
Follow Us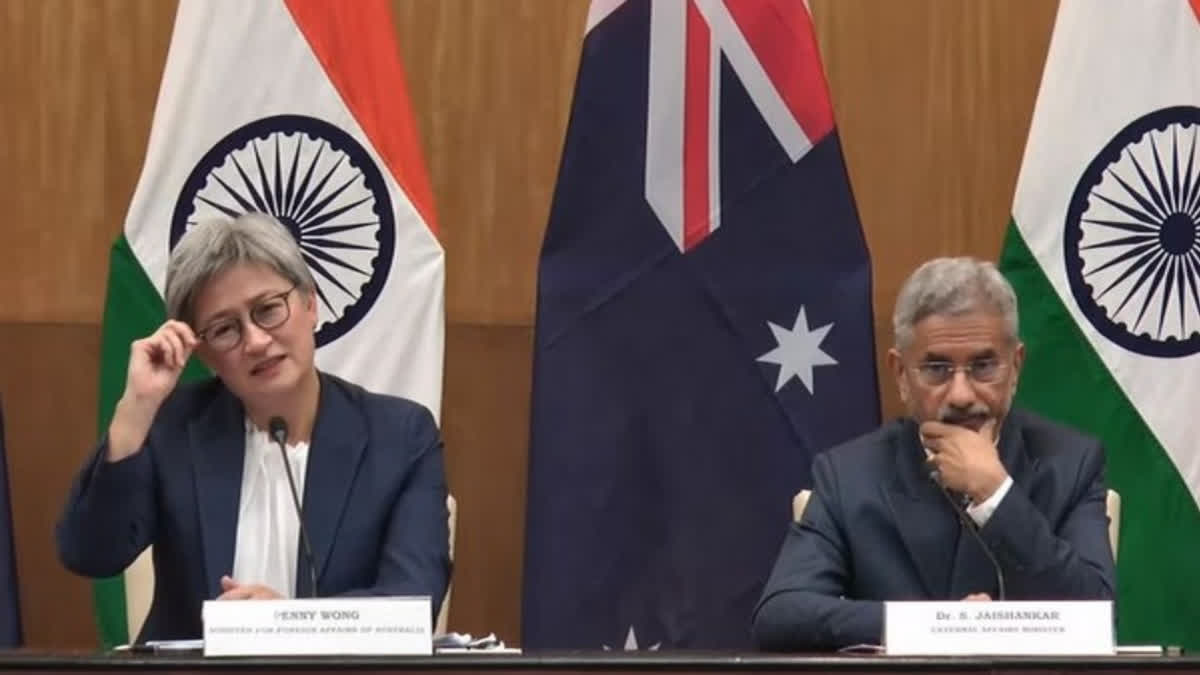 'Key issue is the space given to extremism and radicalism in Canada': EAM Jaishankar
Updated: Nov 21, 2023, 6:18 PM
|
Published: Nov 21, 2023, 5:42 PM
Follow Us
New Delhi: External Affairs Minister S Jaishankar and Australian Foreign Minister Senator Penny Wong on Tuesday discussed the diplomatic tussle between India and Canada that occurred after Prime Minister Justin Trudeau charged India in connection with the killing of Khalistani terrorist Hardeep Singh Nijjar.
Addressing a joint press statement in New Delhi following the India-Australia dialogue, Jaishankar said, "Yes, I spoke about it to Minister Wong today. Australia has a good and strong relationship with both our countries. So, it was important that Australia get our perspective on the issue".
He added, "From our point of view, the key issue is really the space which is being given to extremism and radicalism in Canada". Further, commenting on international terrorism and related issues, S Jaishankar noted that India and Australia will work towards a "rules-based global order".
"We had an extensive discussion on security issues. We shared growing convergences with Australia and at the heart of it is really a shared commitment to a free, open, inclusive, prosperous and rules-based Indo-Pacific region. Penny Wong and I also spoke about terrorism, radicalism and extremism," he told reporters.
"As liberal democracies, as Quad partners, we would continue to work towards rules-based international order. We will support freedom of navigation in international waters, promote connectivity, growth and security for all while respecting the territorial integrity and sovereignty of all states", Jaishankar said.
The Quad, also known as the Quadrilateral Security Dialogue (QSD), is a strategic dialogue between four major democracies in the Indo-Pacific region: Australia, India, Japan, and the United States.
"We discussed the Quad at some length today. Quad has made enormous progress in the last few years. There is a broad range of issues we are cooperating on. There is an inclination to push the envelope to find new convergences and fresh areas of cooperation. Today's discussion was around what more we can do to add to the Quad," the External Affairs Minister said.