International Men's Day: History, significance and this year's topic

Published: Nov 18, 2023, 11:51 PM
Follow Us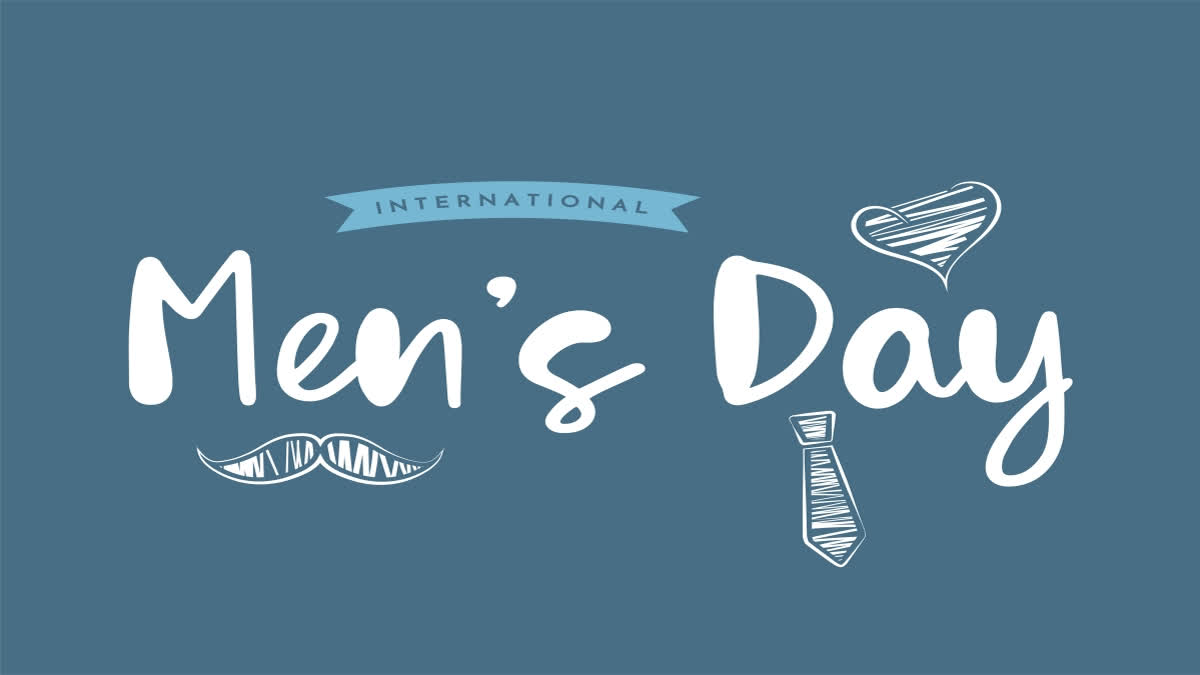 International Men's Day: History, significance and this year's topic

Published: Nov 18, 2023, 11:51 PM
Follow Us
Hyderabad: On November 19, the global community comes together to observe International Men's Day, a day dedicated to recognising men's contributions, celebrating their achievements, promoting positive masculinity, and raising awareness about the issues that affect men and boys worldwide, including their health and well-being.
Theme- This year's theme for International Men's Day is focused on ending male suicide globally, with the topic of "Zero Male Suicide" taking center stage.
History- International Men's Day was established by Dr. Jerome Teelucksingh in Trinidad and Tobago in 1992. It aims to address various challenges faced by men, such as mental health issues, gender equality, promoting a healthy lifestyle, and providing positive male role models.
Mission-The mission of International Men's Day is to tackle societal barriers and misconceptions that men encounter, while also highlighting the positive aspects of masculinity. It strives to promote gender equality, foster healthier relationships between genders, and encourage discussions about men's mental and physical well-being.
Significance-This day holds great significance as it shines a spotlight on men's health and their role within the family, community, and society. It provides a platform for open conversations, dispelling myths, and encouraging men to seek help and support when needed.
Objective- The objective is to promote positive masculinity, raise awareness about men's health issues, support gender equality, encourage positive role models, and address social challenges that affect men and boys.
Male suicides in India-A concerning pattern of male suicides in India has been brought to attention through a research paper published in August 2023 by The Lancet Regional Health. Over the past seven years, there has been a significant increase in male suicides. In 2014, the number of male suicide deaths stood at 89,129, which rose to 1,18,979 in 2021. In comparison, female suicide deaths were 4,521 in 2014 and 45,026 in 2021. Married men in 2021 had a suicide death rate three times higher than that of women, with 24.3 deaths per lakh compared to 8.4 deaths per lakh for women.
The study also revealed that the presence of health and familial issues is a significant contributing factor to the rise in suicides among Indian men. Conversely, lower suicide rates among women may indicate the utilization of more effective stress management techniques. Analysing data from the National Crime Records Bureau, the report found that the highest suicide death rate of 27.2% was among men aged 30-44, increasing from 22.7% in 2014. The 18-29 age group also saw a significant rise from 20% to 25.6% in the same period.
Overall, between 2014 and 2021, male suicide cases surged by 33.5%, a sharp contrast to the 5.89% change observed among women.
Daily wage workers, both men and women, faced an alarming increase in suicide cases, nearly tripling from 2014 to 2021, with men rising from 13,944 to 37,751 and women from 1,791 to 4,246.
According to the report finding, unemployed men and women revealed high suicide death rates of 48.2% and 27.8%,respectively, in 2021.