'India's response firm and direct': Sri Lankan envoy extends support to New Delhi over Canada's allegations

Published: Sep 25, 2023, 10:59 PM
Follow Us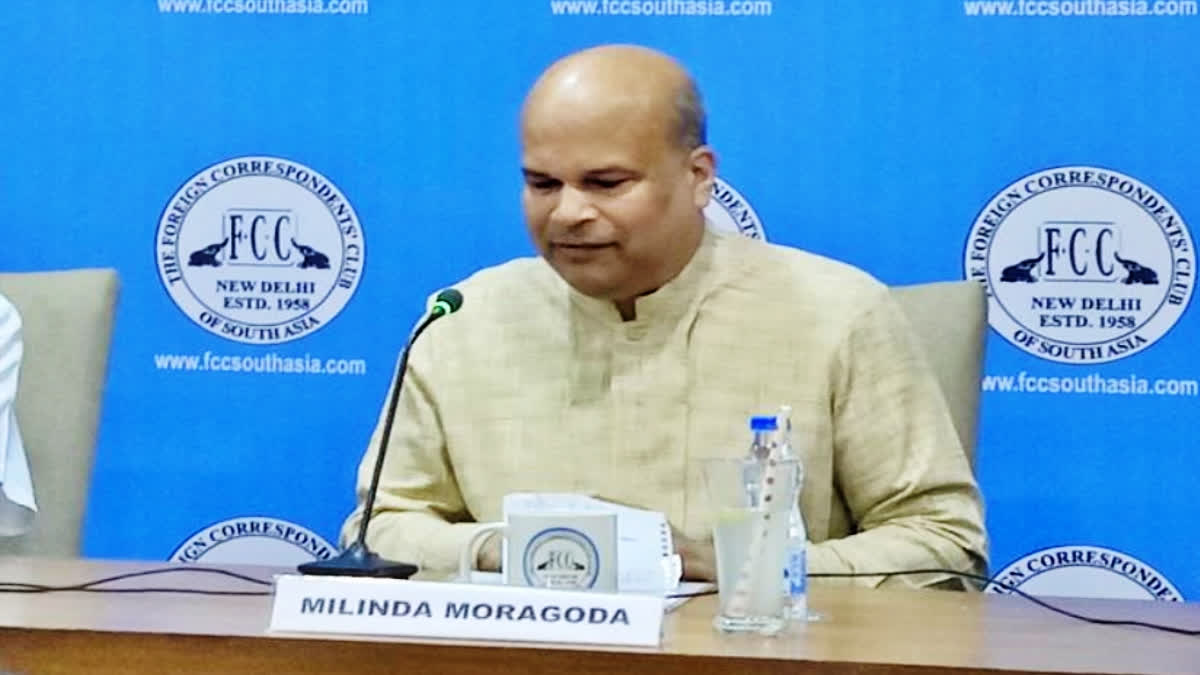 'India's response firm and direct': Sri Lankan envoy extends support to New Delhi over Canada's allegations

Published: Sep 25, 2023, 10:59 PM
Follow Us
New Delhi: Sri Lanka on Monday extended support to India amid the latter's diplomatic standoff with Canada over the killing of a pro-Khalistan activist Hardeep Singh Nijjar in the North American country.
Sri Lankan High Commissioner to India Milinda Moragoda extended his support to India following Canadian Prime Minister Justin Trudeau's allegation and asserted that 'Colombo has zero tolerance for terrorism'.
Addressing a presser at Foreign Correspondent Club South Asia here, the Sri Lankan envoy said, "India's response is firm and direct, we support India. Sri Lanka has suffered from various forms of terrorism in the last four decades and therefore we have zero tolerance for terrorism".
On his country reeling under economic crisis, the Sri Lankan high commissioner to India noted that 'If not for India, we would not have been able to stabilize'. "In the recovery too, India becomes a key because our economy would require tourism, trade and we would require to diversify our line of income and India is important in that context", he added. "India provides the best opportunities by March next year we will have some understanding of the trade side", Moragoda said.
Currently, the India-Canada ties are at an all-time low after Trudeau made serious allegations against India. He alleged India of being involved in the killing of the Khalistani extremist Hardeep Singh Nijjar. In a bold move, India vehemently rejected such accusations terming it as absurd and motivated.
Trudeau made these allegations in the Canadian parliament without presenting any proof. In the aftermath, Canada expelled an Indian diplomat as well. In a tit-for-tat move, India expelled a senior Canadian diplomat. India also issued an advisory asking Indian nationals and students living in Canada to exercise caution.
Additionally, the MEA, in its advisory, also asked Indian nationals to avoid travelling to Canada in the wake of "politically condoned" hate crimes against patriotic Indians. New Delhi has for the time being suspended visa services for Canadians.