India's most-wanted falling dead in Pakistan at the hands of unknown assassins
Updated: Nov 15, 2023, 2:48 PM
|
Published: Nov 14, 2023, 6:48 PM
Follow Us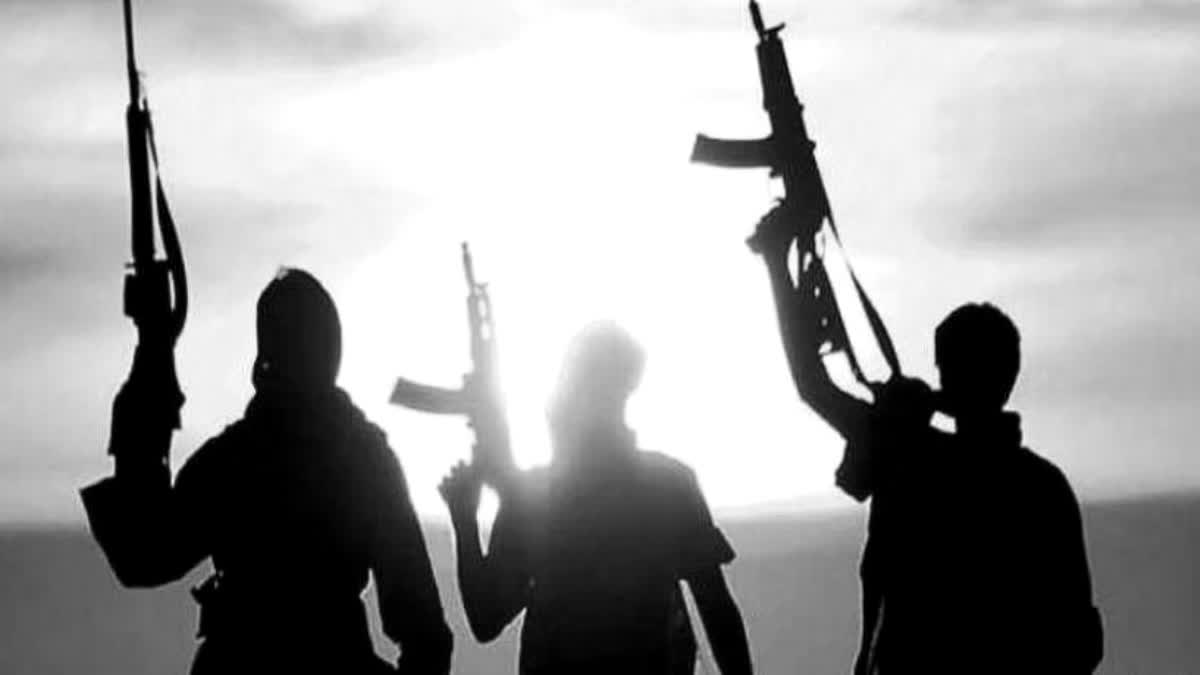 India's most-wanted falling dead in Pakistan at the hands of unknown assassins
Updated: Nov 15, 2023, 2:48 PM
|
Published: Nov 14, 2023, 6:48 PM
Follow Us
The killing spree continues in Pakistan. The targeted killing of Rahim Ullah Tariq, the right-hand man of Jash-e-Mohammad Chief Masood Azhar, in Karachi on Monday has sent shock-waves through people based in Muridke, Lahore, and Muzaffarabad, where militants and their commanders stretch their legs freely as they enjoy the ISI's and the Pakistan military's patronage and protection.
Tariq is the second close aide of Azhar to have been killed in the last two months. Shahid Latief, the JEM commander who spent years in Indian jail with Masood, was killed along with his brother in Sialkot after they were returning from a mosque in October. Latief was pushed back into Pakistan in the 1990s after serving his jail term. He was the mastermind behind the 2016 Pathankot attack and was wanted in India.
Some key names in India's most-wanted terrorists list are being eliminated in Pakistan by unknown hitmen. Pakistani deep state assets in the militant ranks are getting killed one after another; these are mostly people involved in Kashmir-specific operations. The slain either had played a key role in terror recruitment for carrying out major attacks in India or had been negotiating with Pakistan for more resources to continue armed activities.
The names of the deceased are intriguing given their position and roles in the Kashmir conflict. The major assets of Pakistan, as they can be easily called, are getting wiped out from Pakistani soil. The trend finds its roots in a decade-old case when Pakistan began tracking down the activities of Kashmiris in Pakistan a year after Zarbe e Azab was launched against TTP (Tehreek e Taliban) fearing their amalgamation.
It was only after a year of the operation that two nephews of a senior Kashmiri separatist leader were arrested from Islamabad on the charges of their affiliation with some global network. However, they were later released after the leader based in Kashmir lodged a protest in Srinagar for their arrest. There was neither a follow-up nor did the government mention it after their release as the government in Pakistan had then a tilt towards Kashmir.
The case was buried as if the incident had never happened. Exactly a decade after that incident, Kashmir-specific militants are falling prey to covert operations led by some unknown assassins. During the current year, the assassination of top militants has marked a significant impact on militant recruitment in and outside Pakistan.
Bashir Peer alias Imtiyaz a key player in nourishing home-grown militancy in Kashmir is one among the slain. Peer mentored Burhan Wani, a local face of militancy. Wani, once a poster boy of Kashmir militancy, was born in the then hotbed of militancy, Tral village of south Kashmir. He became Hizbul Mujahideen's militant face in Kashmir and used social media to mobilise youth for separatism. Wani was killed in an encounter in 2016 which resulted in months of unrest in Kashmir.
Wani's mentor, Peer, the right-hand man of Yousuf Shah alias Syed Salahuddin, the chief commander of the United Jihad Council, launched through his men a massive protest on social media against Wani's killing. Peer would manage logistics for those who would be trained to cross the border to engage in militant activities against Indian forces in Kashmir.
It seems that killing Peer served as a warning to Salahuddin. He would manage all the launching pads of Hizbul Mujahideen in Pakistan-Occupied Kashmir. Unlike Peer, Riyaz Ahmad alias Abu Qasim, a resident of the Jammu region, therefore engineered a resurgence of militancy in the Pir Panjal region where Jammu, Kashmir, and PoK converge. He managed some major attacks near LoC.
In the first quarter of this year, Muridke had shocking news of Abdul Salam Bhuttavi when news channels reported him being found dead in a Pakistani jail. Salam was a UN-designated terrorist who had trained Mumbai 26/11 attackers.
Now, the question remains as to whether Pakistan is tired of being blamed for providing a haven to militants or if the militants have become a threat to Pakistan after the Taliban took over Afghanistan. Pakistan which used to aid and mentor Afghan and Kashmir militants has turned its back on them and the objective is clear: to get rid of them.
Since the country is plagued with insurgency in Balochistan and parts of Khyber Pakhtunkhwa, there is a great possibility of having a merger of separatist groups of Kashmir, Balochistan, and tribal Pakistan. It may lead to an incorrigible conflict within the country which would be a major concern of people at the helm in the current dispensation. Paramjit Panjwar of the Khalistan movement is one of the names in the list of targeted killings. Panjwar was a wanted militant and remained in ISI's safe custody for years. He wouldn't have been killed unless Pakistan had wanted him dead as he enjoyed government protection.
There is complete silence from militant groups, and commanders like Salahuddin and Hafiz Sayeed are left wondering what to do next. Sayeed is serving a term in Pakistan jail while Salahudin is hiding somewhere in Pakistan from getting tracked by Indian agencies. He leads the amalgam of militant groups that support Kashmir's separatism.
Interestingly, Salahuddin was seen only in one of the slain militants' funerals. He otherwise would show off on occasions where there are large gatherings but ever since the killing of militants began he has gone off the radar. The forthcoming elections in Pakistan and the return of Nawaz Sharif are possibly the major reasons that PML (N) may like to keep the road free of hurdles.
Nawaz had a bad experience with Kashmir militancy during his first stint as Prime Minister; he was left with a surprise in the 1999 Kargil war and that bitterness would not let him have any sympathy for militants. After Imran Khan was dethroned, PML (N) became the absolute choice of the country's all-powerful military establishment, which is clearing the way for them in the coming elections.