Explainer: What is the infantry combat vehicle that India and US plan to co-produce?
Updated: Nov 10, 2023, 11:07 PM
|
Published: Nov 10, 2023, 7:17 PM
Follow Us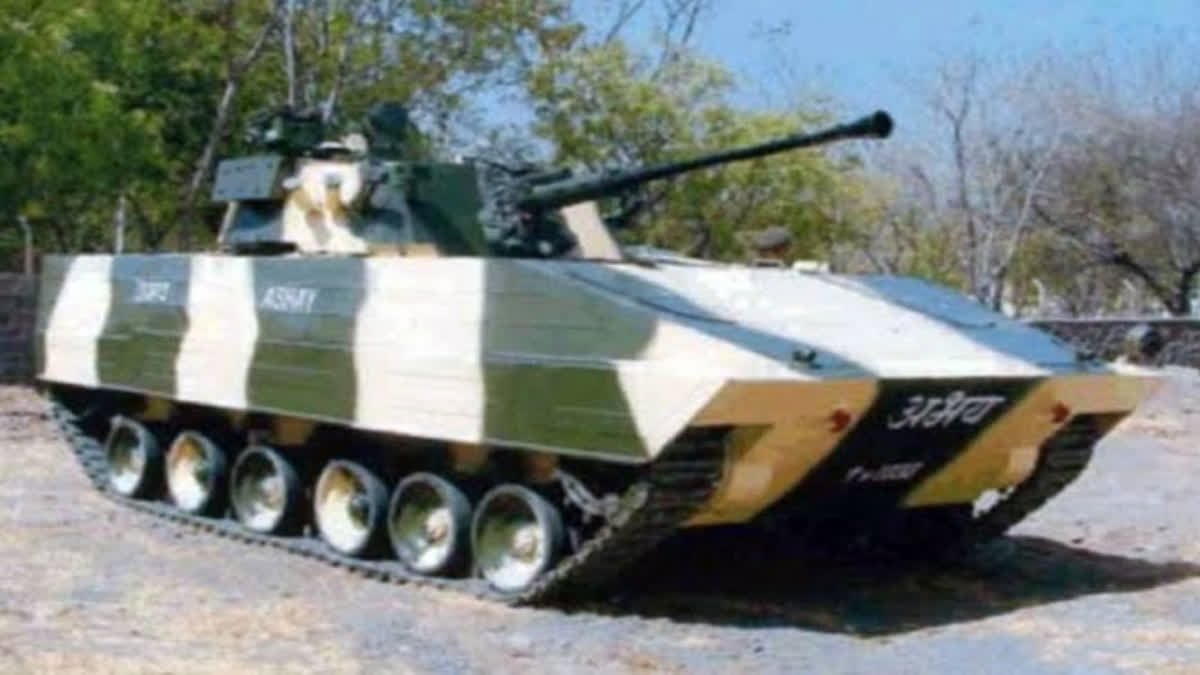 Explainer: What is the infantry combat vehicle that India and US plan to co-produce?
Updated: Nov 10, 2023, 11:07 PM
|
Published: Nov 10, 2023, 7:17 PM
Follow Us
New Delhi: In a joint media briefing with Foreign Secretary Vinay Kwatra on Friday following the India-US 2+2 Dialogue, Defence Secretary Giridhar Aramane said that the co-production of the infantry combat vehicle (ICV) is a defence cooperation partnership between the two sides. "This is a part of the defence industry cooperation roadmap between the two countries," Aramane said. "The provision of this roadmap is to co-develop and co-produce the machinery, equipment and weapons required by the two countries. So, any cooperation in this sector will be done when the Indian military's needs are finalised specifically and then we arrive at a production plan."
Aramane said that the initial offer for several infantry combat vehicle systems came from the US. "We have expressed our interest in discussing further to take the co-development and co-production path ahead," he said. "This will take some time. Our industry and military teams will work with the US industry and defence teams and come out with a complete plan in this regard."
So, what is the ICV system that India and the US are planning to co-produce? As Aramane said, it was the US that first offered the ICV system to India. Manufactured by General Dynamics Land Systems, the Stryker is a versatile ICV equipped with formidable features, including a 30 mm cannon and a 105 mm mobile gun. The vehicle's capabilities make it well-suited for rapid combat reactions and provide a tactical edge to military operations.
The Stryker ICV is a family of eight-wheeled, armoured fighting vehicles designed for a variety of military roles. It is named after two American servicemen, who received the Medal of Honour: Private First Class Stuart S Stryker, who served in World War II, and Specialist Robert F Stryker, who served in the Vietnam War. The vehicle combines firepower, battlefield mobility, survivability and versatility, with reduced logistics requirements
According to the military.com website, the Stryker interim armoured vehicle (IAV) is a 19-tonne, eight-wheeled armoured vehicle that provides a family of 10 different vehicles on a common chassis. The Stryker comprises two variants--the Infantry Carrier Vehicle (ICV) and the Mobile Gun System (MGS). The ICV has eight additional configurations: Mortar Carrier (MC), Reconnaissance Vehicle (RV), Commanders Vehicle (CV), Fire Support Vehicle (FSV), Medical Evacuation Vehicle (MEV), Engineer Squad Vehicle (ESV), Anti-tank Guided Missile Vehicle (ATGM) and NBC Reconnaissance Vehicle (NBCRV).
"Stryker vehicles have robust armour protection, can sustain speeds of 60 miles per hour, have parts commonality and self-recovery abilities and also have a central tire inflation system," the website reads. "The Infantry Carrier Vehicle carries a nine-man infantry squad and a crew of two and has a Remote Weapon Station with an M2.50 calibre machine gun or MK-19, 40mm grenade launcher. Additionally, and just as important, the Stryker family of vehicles stresses performance and commonality that reduces the logistics footprint and minimises sustainment costs. The Stryker can reach speeds over 60 mph with a range exceeding 300 miles on 53 gallons of fuel.
The offer of the ICV to India was made by the US during Prime Minister Narendra Modi's state visit to Washington in June this year. During their meeting here on Friday, Defence Minister Rajnath Singh and US Secretary of Defence Lloyd Austin comprehensively discussed a wide range of defence and strategic issues. According to a Defence Ministry statement, there was a particular focus on enhancing defence-industrial cooperation and getting the defence industries from both sides together to cooperatively co-develop and co-produce defence systems.
"The ministers explored ways and means to advance their defence technology cooperation with joint research in critical areas," the statement read. "They reviewed the progress of the India-US Defence Industrial Ecosystem, INDUS-X, which was launched in June this year and aims to expand the strategic technology partnership and defence industrial cooperation between the governments, businesses and academic institutions of India and the US."