Does India need permanent membership of APEC or vice versa?
Updated: Nov 14, 2023, 8:37 PM
|
Published: Nov 14, 2023, 7:39 PM
Follow Us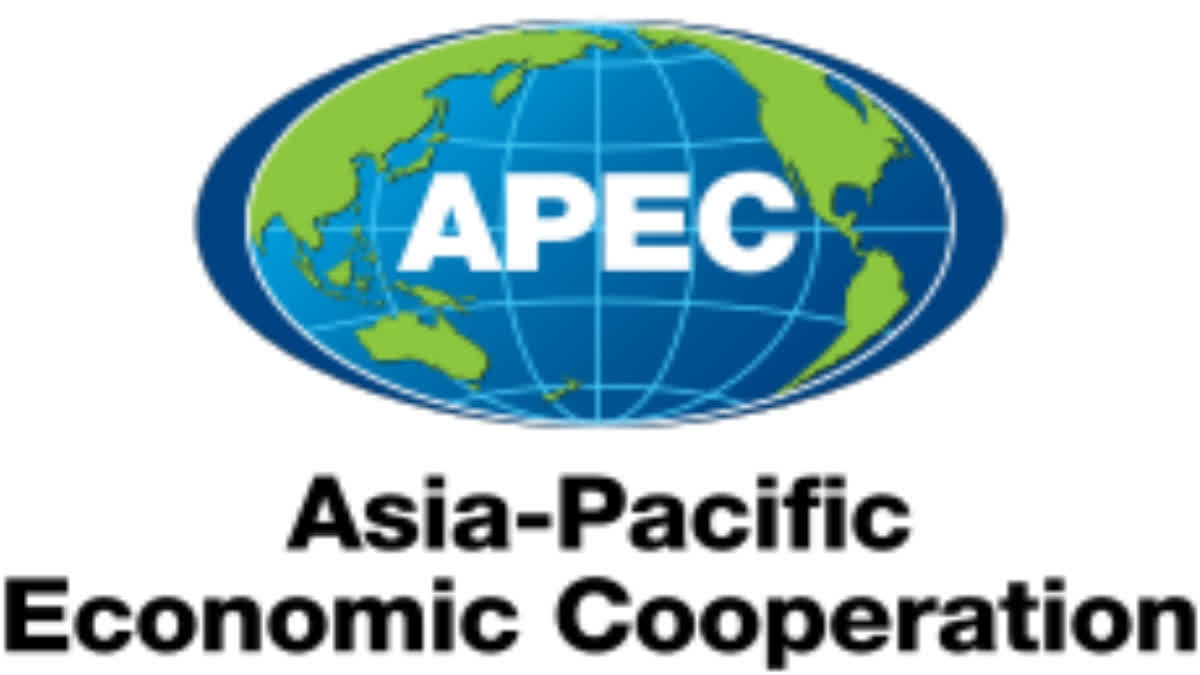 Does India need permanent membership of APEC or vice versa?
Updated: Nov 14, 2023, 8:37 PM
|
Published: Nov 14, 2023, 7:39 PM
Follow Us
New Delhi: With the annual summit of the Asia-Pacific Economic Cooperation (APEC) set to start in San Francisco on Wednesday, interest is again veering towards whether India is seeking permanent membership in the economic bloc comprising countries in the Pacific Ocean rim. India, which has observer status in the bloc, is being represented by Union Minister for Commerce and Industry Piyush Goyal at the summit.
Reports suggest that India might be seeking permanent membership of the bloc despite not being a Pacific Ocean-rim nation. But one first needs to know what APEC is and its importance for New Delhi. The APEC is an inter-governmental forum for 21 member economies in the Pacific rim that promotes free trade throughout the Asia-Pacific (APAC) region. The APAC is the region of the world adjoining the western Pacific Ocean. The region's precise boundaries vary depending on context, but countries in East Asia, Southeast Asia and Oceania are oft-included.
Following the success of the Association of Southeast Asian Nations' (ASEAN's) series of post-ministerial conferences launched in the mid-1980s, APEC started in 1989, in response to the growing interdependence of Asia-Pacific economies and the advent of regional trade blocs in other parts of the world. It aimed to establish new markets for agricultural products and raw materials beyond Europe. Headquartered in Singapore, APEC is recognised as one of the highest-level multilateral blocs and oldest forums in the Asia-Pacific region.
The idea of APEC was first publicly broached by former Prime Minister of Australia Bob Hawke during a speech in Seoul, Korea, on January 31, 1989. Ten months later, 12 APAC economies met in Canberra to establish APEC. The founding members were Australia, Brunei Darussalam, Canada, Indonesia, Japan, South Korea, Malaysia, New Zealand, the Philippines, Singapore, Thailand and the US.
China, Hong Kong and Taiwan joined in 1991. Mexico and Papua New Guinea followed in 1993. Chile acceded in 1994. And in 1998, Peru, Russia and Vietnam joined, taking the full membership to 21. Between 1989 and 1992, APEC met as an informal senior official- and ministerial-level dialogue. In 1993, former US President Bill Clinton established the practice of an annual APEC Economic Leaders' Meeting to provide greater strategic vision and direction for cooperation in the region. The APEC today is home to a population of 2.9 billion.
Following the economic liberalisation process started in 1991, India has been seeking membership in APEC, but it remains an observer till today. The South Asian nation is the world's fifth-largest economy today. India believes that it can bolster global growth through regional integration with APEC. What benefits can India accrue by becoming a full member of APEC?
According to Geethanjali Nataraj, Principal, International Trade Policy, at the Confederation of Indian Industry (CII), becoming an APEC member would bring several benefits for India, such as promoting closer economic relations, facilitating trade and investment flows and opening market access to major economies.
"Membership could encourage India to adopt best practices, streamline trade processes and reduce transaction costs," Nataraj, along with CII research intern Nikhil Joshi, writes in an article for East Asia Forum, a public policy forum at the Canberra-based Australian National University. "India could learn from APEC's concerted unilateralism, where member countries voluntarily propose trade liberalisation measures without formal negotiations. Membership can also facilitate technology transfer in key sectors for India, such as information technology, pharmaceuticals, biotechnology, renewable energy and manufacturing. Access to new technologies would enhance India's competitiveness and productivity while promoting knowledge sharing and capacity building among APEC members."
And how can APEC benefit by granting full membership to India?
India's inclusion in APEC could provide member states with expanded market access, new trade and investment opportunities, and increased economic growth potential. This could be particularly beneficial for countries looking to diversify their economic relationships.
APEC member states might benefit from a more diversified and resilient supply chain network by including India. This can be crucial in reducing dependence on specific regions and countries, making the APEC region more adaptable to global economic changes.
India's participation could lead to enhanced collaboration and cooperation in various sectors such as technology, innovation, and research and development. APEC provides a platform for member economies to share best practices, promote innovation, and address common challenges. So, what are the reservations that APEC member states have about India's full membership?
According to maritime security expert Abhijit Singh, the ostensible reason for India's non-inclusion in the APEC is its extra-regional status. APEC is essentially a group of 'Pacific' countries that came together in 1989 to form an economic community. Its guiding motive was to resist protectionist policies by individual member states, and the promotion of trade liberalisation and economic cooperation within the affiliated Asia-Pacific economies. At that time, India did not seem to fit in.
"Since 2012, however, when APEC's leaders decided not to extend the moratorium on new membership (in force since 1997), there has been a renewed push to grant membership status to India," Singh told ETV Bharat. "A majority of members now believe that India must be brought into the fold for it has shown progress in reforming and liberalising its economy."
However, certain reservations remain. Singh explained that several member states believe that India is not in compliance with common parameters set out by the bloc. These include fighting climate change, protection of intellectual property rights (IPRs) and labour welfare issues. The US too has a problem with India's role in the World Trade Organisation (WTO).
APEC member economies may have differing economic policies, and incorporating a large and diverse economy like India's might raise concerns about aligning policies for effective cooperation. Some member economies may question India's readiness or capacity to fully participate in APEC initiatives, which often involve coordination on various economic and trade-related issues.