Canadian PM Trudeau claims his country is not trying to provoke India
Updated: Sep 19, 2023, 10:28 PM
|
Published: Sep 19, 2023, 7:59 PM
Follow Us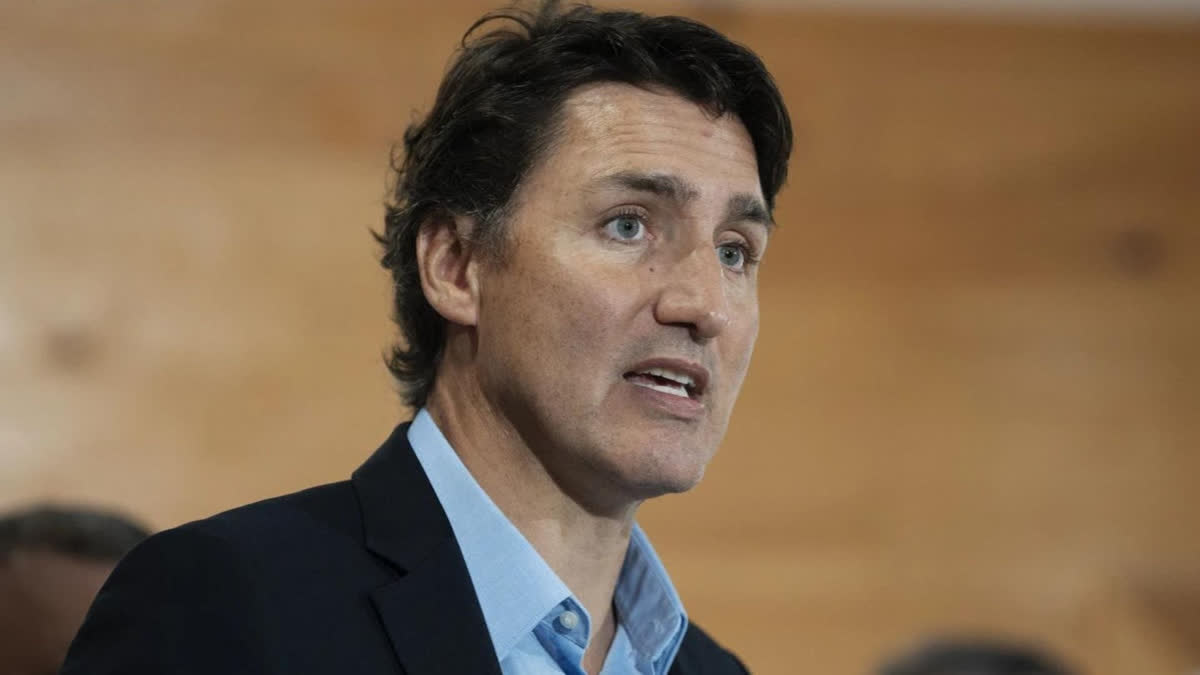 Canadian PM Trudeau claims his country is not trying to provoke India
Updated: Sep 19, 2023, 10:28 PM
|
Published: Sep 19, 2023, 7:59 PM
Follow Us
New Delhi: Hours after India's heated exchange with Canada, Prime Minister Justin Trudeau on Tuesday claimed that his country was not trying to provoke India by suggesting its agents were linked to the murder of Khalistani extremist Hardeep Singh Nijjar, but wanted New Delhi to address the issue properly.
Addressing the media, Trudeau said, "The Government of India needs to take this matter with the utmost seriousness. We are doing that, we are not looking to provoke or escalate". New Delhi on Tuesday has already rejected Canada's allegation of India's involvement in the killing of a Pro-Khalistani extremist, Hardeep Singh Nijjar, calling it absurd and motivated.
"We have seen and rejected the statement of the Canadian Prime Minister in their Parliament, as well as the statement by their Foreign Minister. Allegations of the Government of India's involvement in any act of violence in Canada are absurd and motivated. Similar allegations were levelled by the Canadian Prime Minister to our Prime Minister," India's Ministry of External Affairs refuted their allegations in a statement.
"We are a democratic polity with a strong commitment to the rule of law. Such unsubstantiated allegations seek to shift the focus from Khalistani terrorists and extremists, who have been provided shelter in Canada and continue to threaten India's sovereignty and territorial integrity. The inaction of the Canadian government on this matter has been a long-standing and continuing concern", the MEA pointed out.
That Canadian political figures have openly expressed sympathy for such elements remains a matter of deep concern. The space given in Canada to a range of illegal activities, including murders, human trafficking, and organised crime is not new. We reject any attempts to connect the Government of India to such developments", the MEA said.
India further urged the Government of Canada to take prompt and effective legal action against all anti-India elements operating from their soil. According to sources, Canadian PM Trudeau on Monday said his country's national security officials had reasons to believe that agents of the Indian government carried out the killing of the Canadian citizen, who also served as the president of Surrey's Guru Nanak Sikh Gurdwara.
"Canadian security agencies have been actively pursuing credible allegations of a potential link between agents of the Government of India and the killing of a Canadian citizen, Hardeep Singh Nijjar," Trudeau said.
Meanwhile, hours after India retaliated against Canada and expelled a Canadian diplomat, the Canadian high commission in New Delhi asked its staff to leave the premises following flaring tension between the two nations.
According to sources, the Canadian embassy was shut after 2 pm on Tuesday and the staff were asked to leave the premises immediately. However, an email was sent to all the employees wherein the authorities in the embassy asked them not to speak to the media or post anything on social media.