Why only Aishwarya's behaviour is called out? Fans ask as Ankita Lokhande kicks Vicky Jain after ugly spat on Bigg Boss 17

Published: Nov 15, 2023, 1:01 PM
Follow Us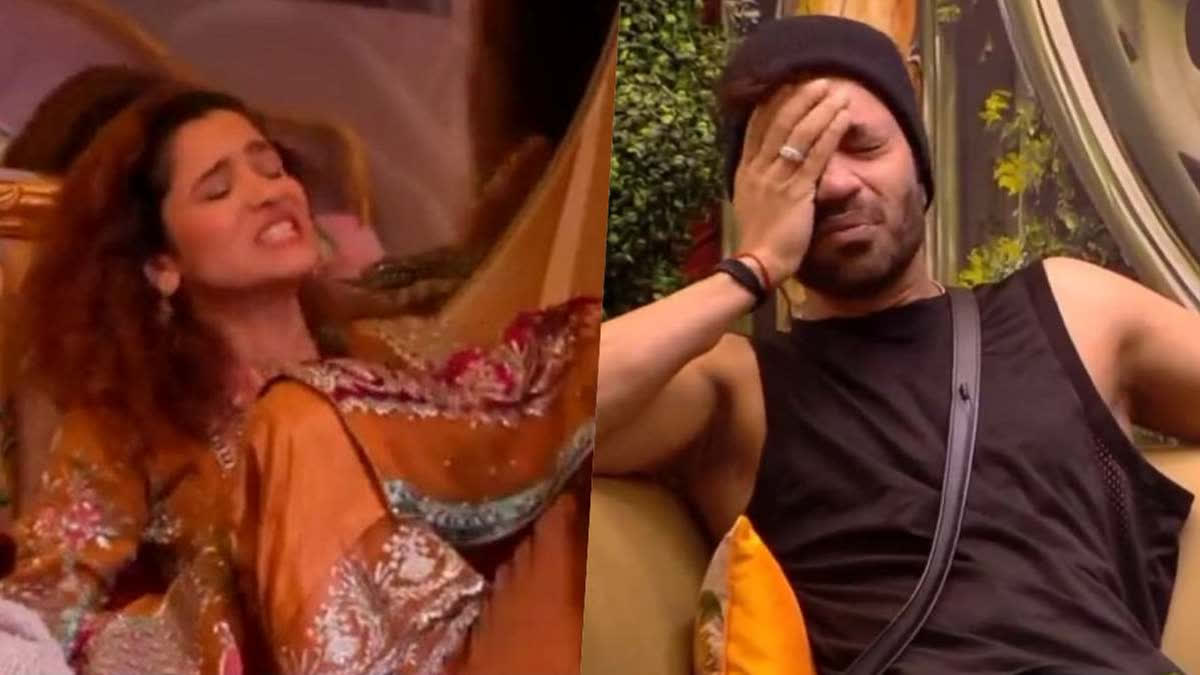 Why only Aishwarya's behaviour is called out? Fans ask as Ankita Lokhande kicks Vicky Jain after ugly spat on Bigg Boss 17

Published: Nov 15, 2023, 1:01 PM
Follow Us
Hyderabad: In a recent episode of Bigg Boss 17, Ankita Lokhande found herself in the midst of an emotionally challenging situation. The Pavitra Rishta actor was also seen 'kicking' her husband, Vicky Jain, during a heated exchange over the show's decision to rearrange their living quarters. The video of this incident went viral on social media, prompting fans to question a perceived inconsistency in the show's scrutiny. While Aishwarya Sharma's confrontations with her husband Neil Bhatt are consistently called out, Ankita's clashes with Vicky seem to fly under the radar.
The tumultuous dynamics between Ankita and Vicky on Bigg Boss 17 have become a focal point, with their on-screen fights sparking discussions about the strain on their relationship. The couple, initially entering the show as a unit, now frequently engages in heated arguments, portraying Vicky in a light that some social media users describe as a 'walking red flag.' In a recent episode, Ankita even expressed regret about her decision to marry Vicky, shedding light on the impact the intense game is having on their relationship.
Why only Aishwarya's behaviour is called out. See how Ankita has lifted her leg to kick Vicky on National Television. People are still ignoring Ankita's behaviour and blaming Vicky all the time.

— Zamrud Tabassum (@ZamrudT45765) November 14, 2023
The specific altercation that gained attention occurred when Bigg Boss decided to shuffle the rooms, sending Vicky to the 'Dimaag' room while Ankita remained in the 'Dil' room. Ankita became visibly upset upon learning that Vicky was celebrating the change by dancing in the 'Dimaag' room. Frustrated, she exclaimed, "Galat shaadi kar li (I made a mistake marrying him)," and threatened to kick him out when he tried to calm her down.
Social media erupted with fans questioning the show's selective focus on Aishwarya's behavior and neglecting to address Ankita's actions. Fans expressed concern about Ankita's conduct, emphasizing that it shouldn't be overlooked. The ongoing drama between Ankita and Vicky, a central narrative in Bigg Boss 17, raises questions about the blurred lines between reality and the performative nature of reality television. As viewers eagerly await the next episode, the scrutiny of Ankita's behavior intensifies, leaving fans wondering if Salman Khan will address the controversy in the upcoming Weekend Ka Vaar segment.