'Welcoming the little traveller soon': Rubina Dilaik and Abhinav Shukla confirm pregnancy with latest pictures
Updated: Sep 16, 2023, 1:39 PM
|
Published: Sep 16, 2023, 12:25 PM
Follow Us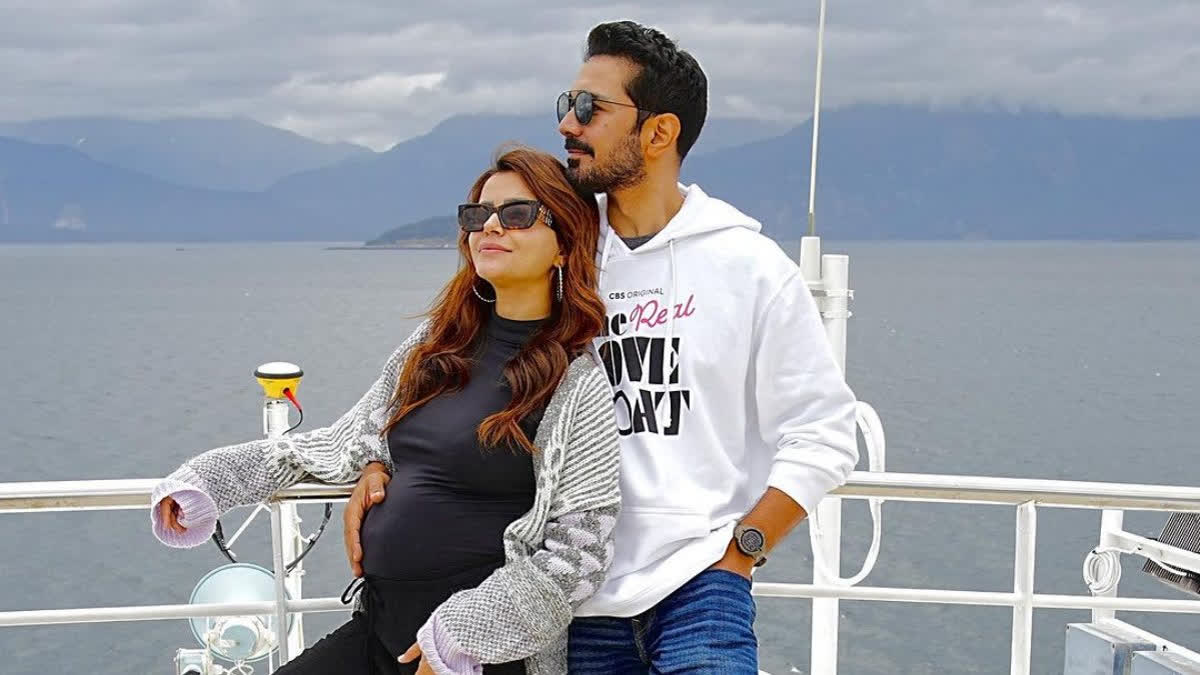 'Welcoming the little traveller soon': Rubina Dilaik and Abhinav Shukla confirm pregnancy with latest pictures
Updated: Sep 16, 2023, 1:39 PM
|
Published: Sep 16, 2023, 12:25 PM
Follow Us
Hyderabad: Actor Rubina Dilaik and her husband, Abhinav Shukla, have delighted fans with the joyful announcement that they are expecting their first child. The couple, who have been enjoying a vacation in the United States, took to Instagram to share the heartwarming news with their followers on Saturday.
In the photos they posted, Rubina and Abhinav are seen basking in the picturesque beauty of the US as they pose on a cruise surrounded by serene blue waters and majestic mountains. Their smiles radiated happiness, and it was evident that the couple were relishing this special moment in their lives.
Rubina looked chic in a black T-shirt, matching trousers, and a grey cardigan, while Abhinav sported a white hoodie and blue denims. Both of them rocked sunglasses and sneakers, exuding style and comfort. The stunning pictures were accompanied by a touching caption that revealed their journey from dating to marriage and now to parenthood.
They wrote, "We promised we will TOGETHER explore the world since we started dating, got married and now will do ❤️AS A FAMILY 🧿❤️ welcoming the LITTLE Traveller soon!" The post was met with heartfelt congratulations and warm wishes from friends and fans alike.
Among those offering their congratulations were Sriti Jha and Simple Kaul, who expressed their joy and love for the couple. Fans, too, flooded the comments section with messages of love and excitement for the soon-to-be parents, with one fan exclaiming, "They finally announced it officially. Congratulations, my love birds! Rubinav is going to be parents soon."
Rubina Dilaik and Abhinav Shukla, who tied the knot on June 21, 2018, in Shimla, have undoubtedly thrilled their fans with the news of their impending parenthood. As they embark on this beautiful journey together, their fans can't wait to witness the next chapter in their love story unfold.