Watch: Netizens spot Elvish Yadav wearing chain gifted by Abhishek Malhan

Published: Aug 17, 2023, 1:05 PM
Follow Us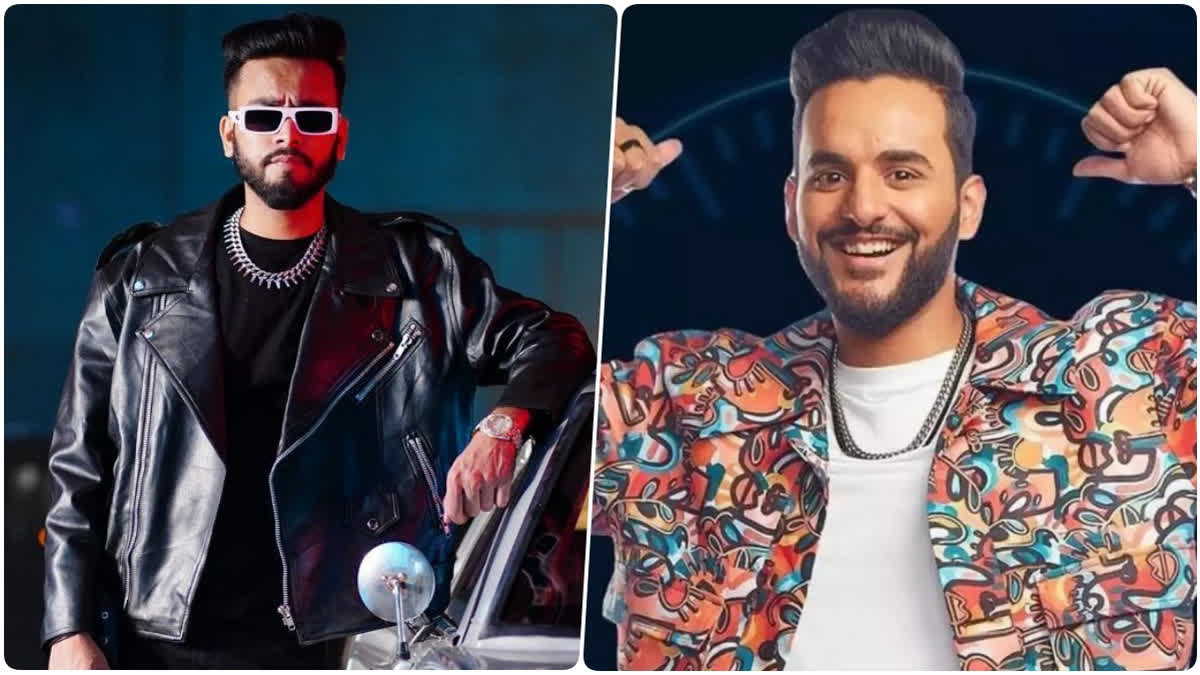 Watch: Netizens spot Elvish Yadav wearing chain gifted by Abhishek Malhan

Published: Aug 17, 2023, 1:05 PM
Follow Us
Hyderabad: YouTubers Abhishek Malhan and Elvish Yadav put up a great show in Bigg Boss OTT season 2. Elvish Yadav, a YouTuber from Gurgaon, triumphantly returned with the trophy and a massive cash reward after winning the competition, winning the hearts of thousands of people all over the country. With a neck-to-neck competition between him and Malhan, social media was rife with conflicting views about the friendship between the two as a result of the show.
One of the most important aspects of the show was the dynamic bond between the two content providers, and the way that dynamic changed over time prompted discussion online. Moreover, Abhishek was recently admitted to the hospital due to dengue, which only served to stoke the fire as Bebika Dhurve, Manisha Rani, and Jiya Shankar, who were all candidates on the show, were spotted with the YouTuber, while Elvish Yadav skipped the hospital visit.
However, now fans of the Youtubers can take a sigh of relief as in a sweet gesture Elvish was seen donning a chain around his neck, which was gifted to him by Abhishek in the show. At the end of the show, Malhan gifted his chain to Elvish to which he replied that he doesn't wear chains much. But his recent outing in that very chain has won the hearts of the netizens.
After winning the Bigg Boss OTT season 2 trophy, Elvish was grounded for security reasons. This was his first outing after the big win and the YouTuber decided to keep his friendship with fellow contestant Abhishek in the focus. With him being spotted at the airport, fans were quick to notice the chain.
Many took to the comment section to highlight the fact that despite not liking accessories, Elvish wore the chain. This has further reinforced that all is well between the two as many speculated that there was a rift between them. Contrary to reality, many called out Elvish for not visiting Malhan in the hospital after the latter was down with dengue.
However, Elvish did clarify why he didn't got see Abhishek in the hospital. He stated that security reasons and Bigg Boss protocols refrained him from doing so. Addressing the hospital controversy, Elvish released a video and said: "Why I didn't go to the hospital like everyone else has been questioned by many. You might have noticed that I'm confined within these four walls. The security protocols are the reason; it's not by choice. Due to special security concerns, Bigg Boss authorities have ordered me to stay put."
He also reassured his supporters that his friendship with Abhishek Malhan will remain strong in the future as well. Malhan, who was recently released from the hospital, was also spotted at the airport. The first runner united with his family and expressed happiness about Elvish winning the trophy.