Bigg Boss 17: Salman Khan slams Aishwarya Sharma for disrespecting spouse Neil Bhatt, says 'you guys are heading to the formula for disaster'

Published: Nov 11, 2023, 2:04 PM
Follow Us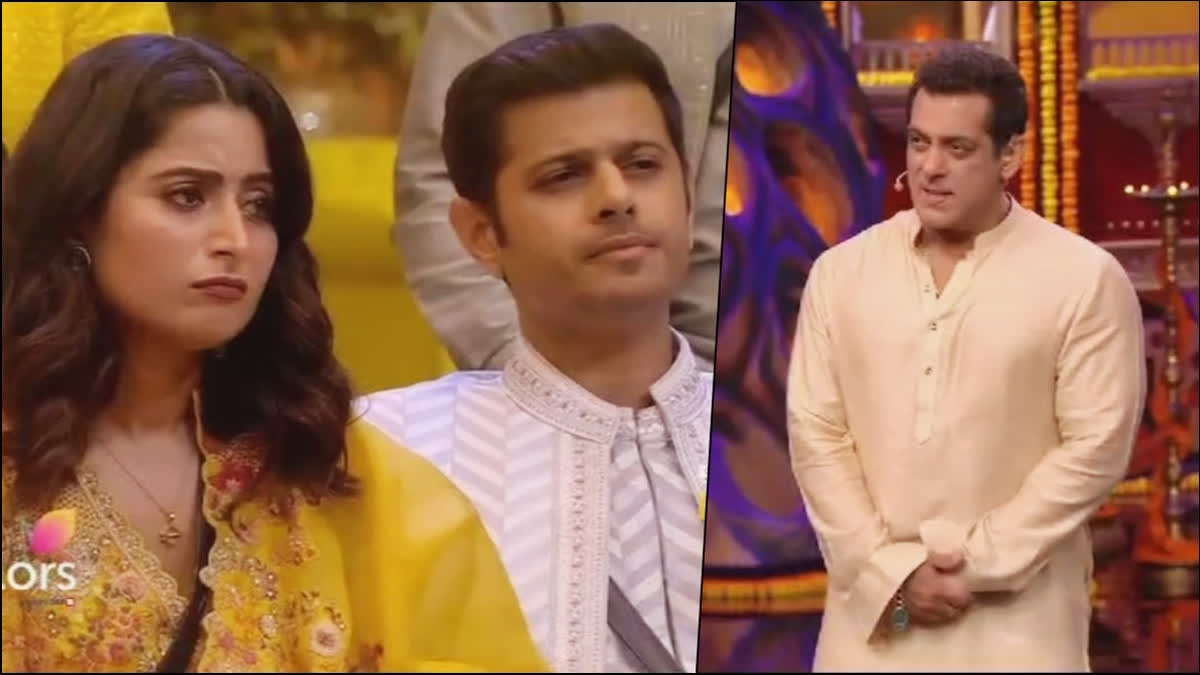 Bigg Boss 17: Salman Khan slams Aishwarya Sharma for disrespecting spouse Neil Bhatt, says 'you guys are heading to the formula for disaster'

Published: Nov 11, 2023, 2:04 PM
Follow Us
Hyderabad: The popular controversial show Bigg Boss 17's forthcoming Weekend Ka Vaar episode will witness a multitude of amusing instances intertwined with intense drama as the show's host Bollywood superstar Salman Khan reprimands contestants for the week's occurrences. In the episode to be aired today, Salman will be slamming Aishwarya Sharma for disrespecting her husband Neil Bhatt.
The promo showcases Salman Khan singling out Aishwarya Sharma, the actor from the drama series Ghum Hai Kisikey Pyaar Meiin, for her lack of respect towards her husband Neil Bhatt, and her unwarranted testing of his patience. Salman expresses his displeasure, referring to their relationship as a 'formula for disaster'.
In a fit of rage, Salman can be heard shouting, "Aye chal, tu chal. Aishwarya, jo disrespect aap Neil ke saath karti hai that is not ok. (Aishwarya, the disrespect you show to Neil is not okay.) The host adds, "I know where you guys are heading, and this is the formula for disaster." He further said, "Aap usko uss mukaam tak leke jaana chah rahi ho.. ke din ye fatega ke ye 'aye!' ye kare? (Salman screams and states that Aishwarya is driving Neil to a point where he will scream and shout.)
For those unfamiliar with the situation, the husband-wife duo Neil and Aishwarya have had several intense arguments. Despite their fights, they always manage to reconcile shortly after. However, netizens did not take kindly to Aishwarya's behavior on the show. They criticized her for her constant screaming and lack of respect towards Neil. Many also suggested that Aishwarya may require therapy and highlighted that her actions were not acceptable.