Bigg Boss 17 day 37 highlights: Navid Sole shown exit door in surprise mid-week eviction; Ankita Lokhande talks about skipping Sushant Singh Rajput's funeral - watch

Published: Nov 21, 2023, 8:50 AM
Follow Us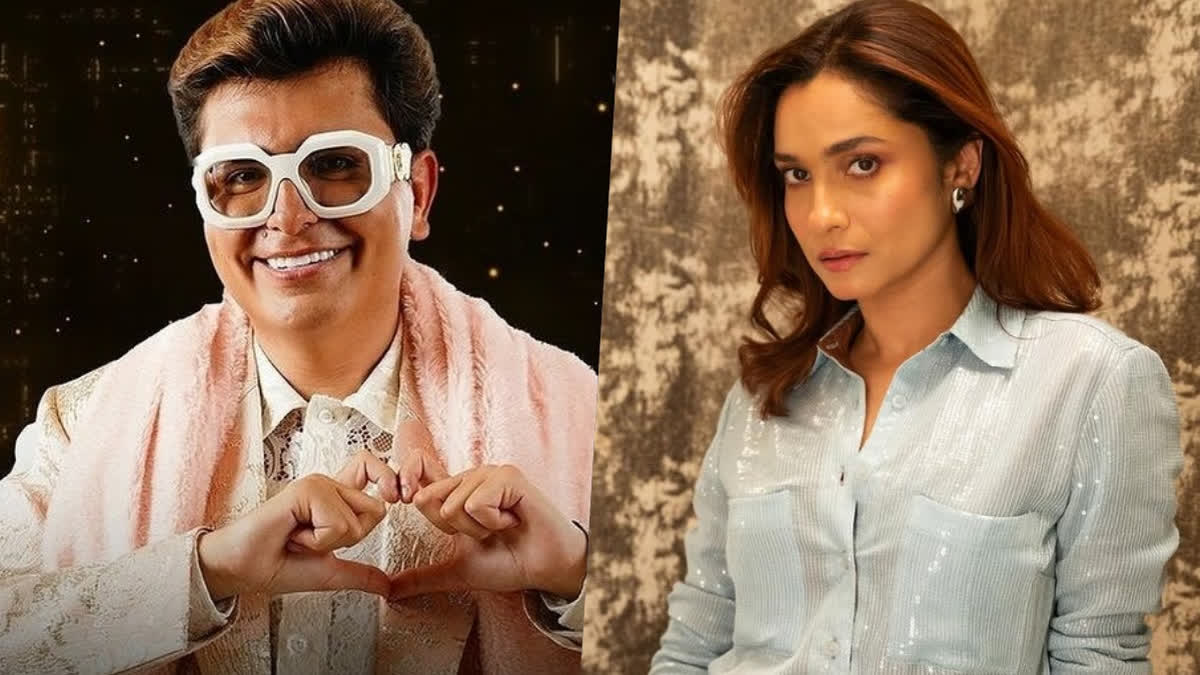 Bigg Boss 17 day 37 highlights: Navid Sole shown exit door in surprise mid-week eviction; Ankita Lokhande talks about skipping Sushant Singh Rajput's funeral - watch

Published: Nov 21, 2023, 8:50 AM
Follow Us
Hyderabad: As Salman Khan's reality show reaches its sixth week, the intensity among the contestants continues to rise. Monday's episode witnessed the announcement of the mid-week eviction by Bigg Boss, leaving everyone shocked. Meanwhile, during a conversation with Munawar Faruqui, Ankita Lokhande shared her memories of her late ex-boyfriend, Sushant Singh Rajput, and expressed why she did not attend his funeral.
Bigg Boss 17 has been receiving immense love and popularity for its captivating and entertaining episodes on a daily basis. The latest episode was no exception, as it was filled with excitement and emotions. This marked the first-ever mid-week eviction in the history of Bigg Boss 17, resulting in the elimination of Naved from the controversial reality show.
Naved Sole gets eliminated
When it came to deciding the elimination nominees, Sana mentioned Neil, while Vicky put forward the names of Jigna and Rinku. Tehelka and Arun then suggested Naved and Abhishek. After a lengthy discussion about identifying the weakest contestant, a consensus was reached, and Naved's name was chosen for elimination. This decision left many shocked and stirred up emotions.
Rinku Dhawan and Jigna Vora get emotional
Rinku Dhawan and Jigna Vora, who shared a close bond with Naved, were deeply affected by his departure from the show. They reminisced about the memories they had created together. However, Neil comforted them and reminded them that Naved's journey had come to an end, urging them not to feel disheartened.
Khanzaadi vs Rinku Dhawan
In another incident, Khanzaadi found herself in a heated argument with some of the housemates over her decision to prioritize her health and rest rather than performing her duties. Khanzaadi criticized Rinku, calling her stupid, leading to a conflict between them. The entire house seemed to stand against Khanzaadi, with Abhishek advising Rinku not to be affected by the ungrateful words of Khanzaadi.
Mannara Chopra and Abhishek Kumar get into fight
Adding more drama to the show, an intense fight erupted between contestants Mannara Chopra and Abhishek Kumar. The altercation ensued after Mannara allegedly physically harmed fellow contestants during a task. The latest episode of Bigg Boss Season 17 showcased Mannara and Abhishek exchanging heated words and personal remarks. Later, Munawar had a conversation with Mannara, assuring her that she should not feel guilty about her actions during the task.
Ankita Lokhande misses Sushant Singh Rajput
Furthermore, Ankita Lokhande became emotional while recounting memories of her ex-boyfriend, Sushant Singh Rajput. Her heartfelt conversation with Munawar Faruqui shed light on her deep emotions. She opened up about not attending his funeral and the reason behind it. The Pavitra Rishta actor also spoke about her dad's passing and burst into tears.