Bigg Boss 17 day 33 highlights: Ankita Lokhande worries being pregnant; housemates target her in surprise nominations

Published: Nov 16, 2023, 9:00 AM
Follow Us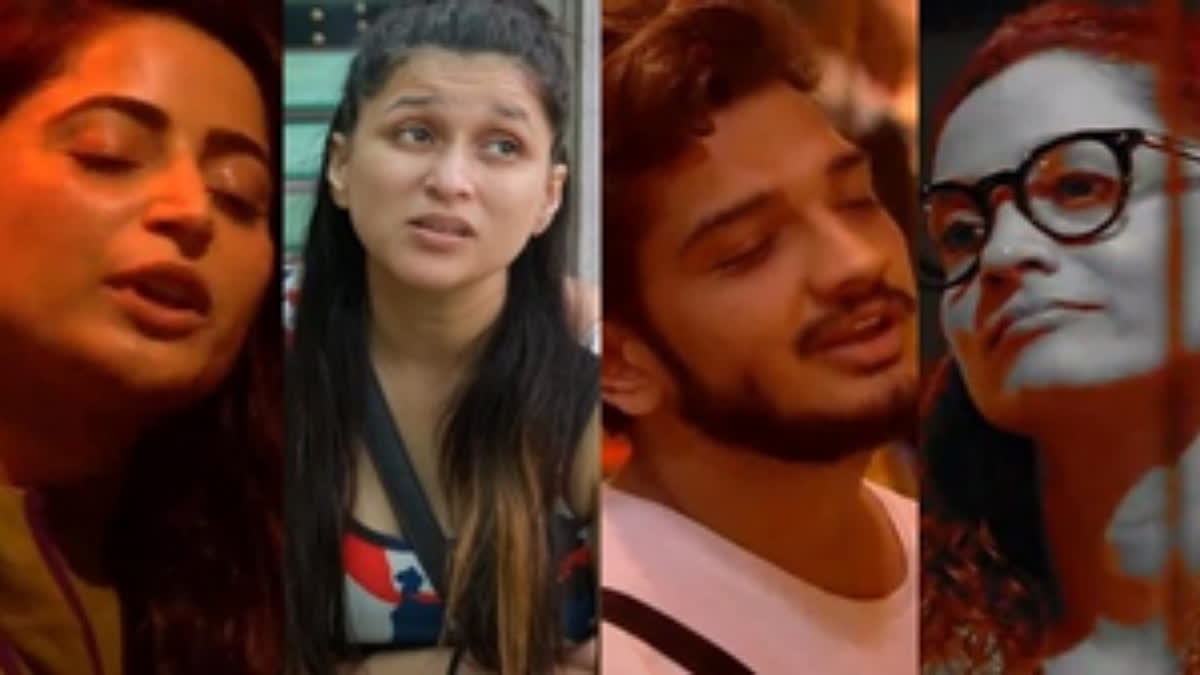 Bigg Boss 17 day 33 highlights: Ankita Lokhande worries being pregnant; housemates target her in surprise nominations

Published: Nov 16, 2023, 9:00 AM
Follow Us
Hyderabad: Yet another day unfolded with a roller coaster ride of drama and genuine emotions in the Bigg Boss 17 house. The latest episode, which aired on Wednesday, showcased a nomination task, which left the entire house in shock. Day 33 in the House was filled with excitement and tension as housemates turned vengeful against Ankita and nominated her, while she dealt with mood swings having missed her periods.
Ankita Lokhande faces brunt of nominations
Let's delve into the details of the nominations. The episode commenced with a captivating nomination task. This week, Aishwarya Sharma, Munawar Faruqui, and Mannara Chopra sought revenge against Ankita, who had previously been granted the privilege to eliminate three contestants of her choice. She exercised this power a week ago and now, it was time for them to retaliate and nominate the Pavitra Rishta actor.
Munawar Faruqui and Mannara Chopra targeted Ankita Lokhande, while Mannara also nominated KhanZaadi. In addition, Ankita and Vicky chose to nominate Neil Bhatt and Aishwarya Sharma. Samarth nominated Mannara, and Isha opted to nominate KhanZaadi and Tehelka. Abhishek, on the other hand, selected Ankita. Lastly, Arun Srikant Mahashetty went for Ankita and KhanZaadi. At the conclusion of the task, Ankita, Sana, Sunny, and Arun found themselves as the final nominated contestants. However, the members of the Dimag house utilized their power to include Abhishek in the list.
Ankita Lokhande and Vicky Jain fight and make-up
Following the nominations, Vicky Jain and Ankita Lokhande engaged in a heated argument. This clash was an extension of a previous disagreement involving Sana and Abhishek. Vicky and Ankita sat down to address the issue, during which Ankita expressed her anxieties about missed periods and potential pregnancy. However, Vicky seemed preoccupied with discussing the game, which only increased Ankita's discomfort. The couple appeared visibly upset with one another, but quickly resolved their differences and made fun of each other.
Samarth Jurel - Isha Malviya at loggerheads
Samarth and Isha found themselves in yet another argument after the former attempted to persuade her to nominate Abhishek Kumar. Isha once and for all clarified her stand in the game and asked Samarth to not to interfere.
Mannara flirts with Abhishek Kumar
Meanwhile, Mannara attempted to make Khanzaadi jealous by flirting with Abhishek. This gesture left KhanZaadi feeling upset, prompting Abhishek to distance himself from Mannara. However, KhanZaadi remained upset, and Abhishek made earnest attempts to console her. In order to convince Khanzaadi, Abhishek defied the rules and gave her chocolates.