Bigg Boss 17 day 31 highlights: Ankita Lokhande separated from Vicky Jain in house shuffle; Anurag Dhobal wishes to exit show

Published: Nov 15, 2023, 7:52 AM
Follow Us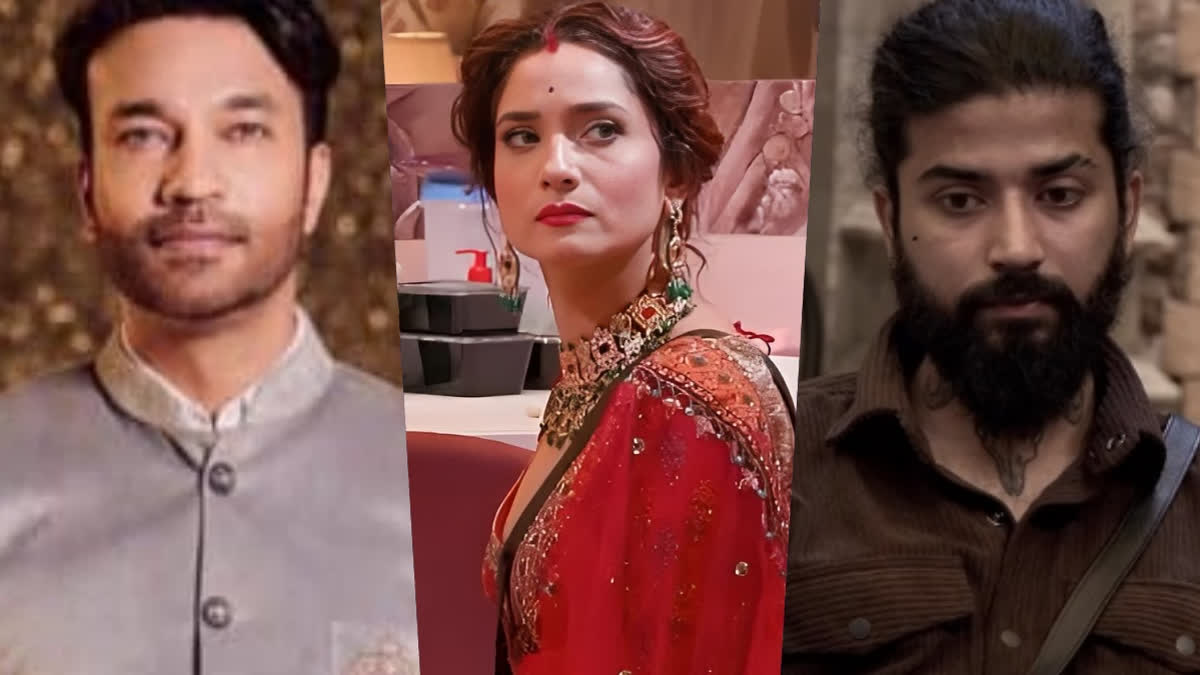 Bigg Boss 17 day 31 highlights: Ankita Lokhande separated from Vicky Jain in house shuffle; Anurag Dhobal wishes to exit show

Published: Nov 15, 2023, 7:52 AM
Follow Us
Hyderabad: Every episode of Bigg Boss 17 has witnessed a significant increase in its popularity as the show, helmed by Salman Khan, encompasses all the essential components to enthrall the audience. The 31st episode was no exception with major drama happening in the house every now and then. From fights to house shifts, the episode that aired on Tuesday was full of entertainment.
The intensity within the Bigg Boss 17 house has been building up over the past two days. The entire house is filled with constant fights. The dynamics of relationships are shifting in certain areas, while in others, there are clear rifts. All of these aspects were showcased in the episode that aired on November 14th.
Bigg Boss report card and house change
Right at the start of today's episode, Bigg Boss presented the report cards of each housemate and rearranged everyone's bedrooms. Munavvar, Mannara, Isha, Abhishek, Ankita, and Samarth have now been relocated to the Dil house. Following this, it was the turn for the house with intellectual individuals. Vicky, Arun, Anurag, Sana, and Tehelka are now residing in this house. Finally, the focus shifted to the powerful house, which now consists of Neel, Aishwarya, Khanzadi, Rinku, Naved, and Jigna in the Dumwale house.
Ankita Lokhande upset over Vicky Jain's room shift
This episode of 'Bigg Boss 17' was filled with various emotions and surprising twists. Bigg Boss instructed the members of each room to relocate to different rooms, resulting in Vicky Jain ending up in the dimag room while Ankita to stay back in the heart room. Vicky appeared delighted upon entering the dimag room as it had the power to control the entire house. However, this news upset Ankita.
Ankita Lokhande pissed off at Vicky Jain
The once stable relationship between Vicky and Ankita has now been shaken, leading to significant discord between the two. She accused him of having a great time in the dimag room despite being away from her. Later, in the garden area, Ankita confronted him, stating that he has always been like this. She continued by saying, "You are consistently like this—malicious. You have used me."
Abhishek Kumar and Khanzaadi discuss their relationship
Meanwhile, Abhishek and Khanzadi engaged in a private conversation, wherein he once again shared his feelings. He asked Khanzaadi about their equation and whether it is just for the cameras or for real. Khanzaadi clarified that nothing is for the cameras but only time will tell whether this bond is for long term or not. She also said that she likes going with the flow and does not calculate her moves.
Anurag Dhobal wishes to exit show
In the latest episode of Bigg Boss 17, Anurag Dobhal, a Youtuber, expressed his desire to make a 'voluntary departure' from the controversial reality TV show. After a nasty brawl with Arun Mahashetty, Anurag feels personally attacked and his family getting involved and so declares to voluntary exit the show. He then proceeded to the confession room, where Bigg Boss enquired whether he truly wishes to leave the show, to which Anurag responds affirmatively: "Yes, Bigg Boss." Bigg Boss then asks: "Would you like to leave the house on your own accord?" To this, Anurag replies: "If these circumstances persist, Bigg Boss, I will not be able to survive."
For those unfamiliar with the details, Bigg Boss 17, hosted by Salman Khan, commenced with 17 contestants from diverse backgrounds. It airs from Monday to Friday at 10 pm, and on weekends at 9 pm on Jio Cinema or Colors. Viewers also have the option to livestream the reality show 24/7.