Zoya vs Rubai showdown: Katrina Kaif predicts who will win if she locks horns with Deepika Padukone in YRF Spy Universe

Published: Nov 17, 2023, 7:36 PM
Follow Us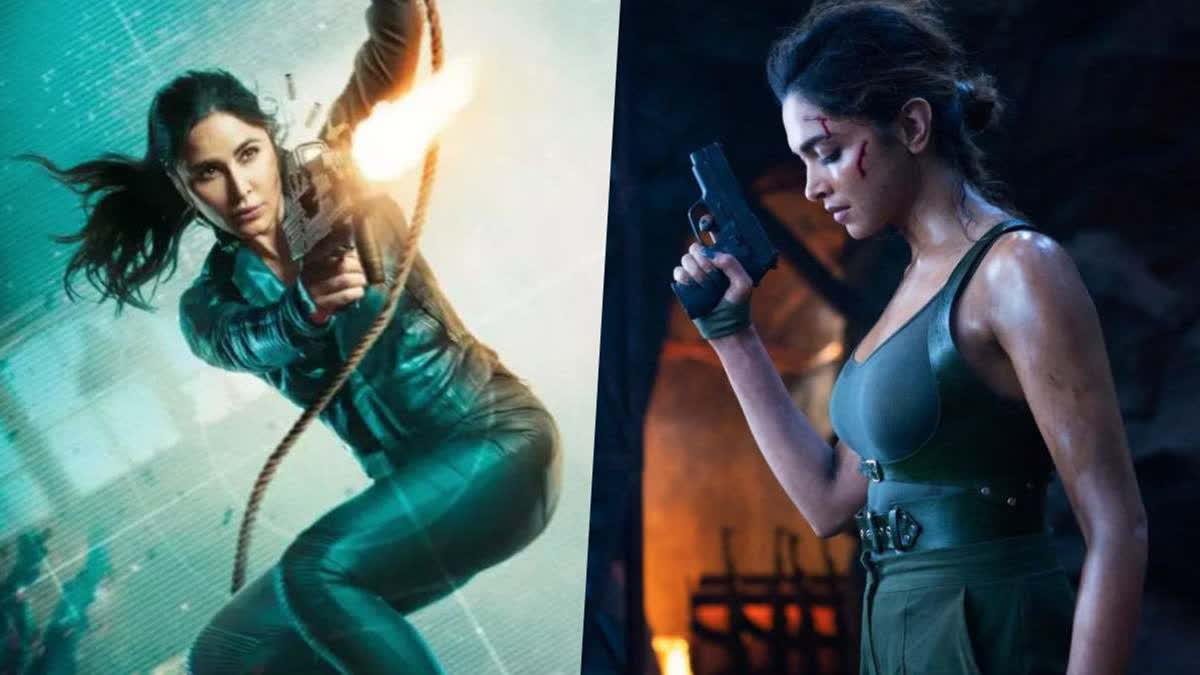 Zoya vs Rubai showdown: Katrina Kaif predicts who will win if she locks horns with Deepika Padukone in YRF Spy Universe

Published: Nov 17, 2023, 7:36 PM
Follow Us
Hyderabad: In an interview with a webloid, Katrina Kaif, known for her role as Zoya in the Tiger franchise, discussed the potential face-off between her character and Deepika Padukone's Rubai from Pathaan within the YRF Spy Universe. Katrina acknowledged Zoya's experience as a seasoned agent, hinting at her edge in a hypothetical battle due to her extensive fighting background.
When asked about the showdown between Zoya and Rubai, Katrina said, "See, let's put it this way. I don't know all the backstories, but Zoya to me seems the most experienced agent. So with experience comes more fighting experience. I leave it to you to decide."
When asked to choose between Shah Rukh Khan's Pathaan and Hrithik Roshan's Kabir from War as her sidekick in an upcoming project, Katrina praised the strength and individuality of characters in the Spy Universe, expressing admiration for how any character could fit seamlessly into the narrative.
Tiger 3 proved to be a successful outing for Katrina and Salman both after being part of a few ill-fated films. Gathering Rs 187.65 crore domestically and poised to cross the Rs 300 crore mark globally within a week of its release, Tiger 3 is all set to overtake the lifetime gross of Ek Tha Tiger soon.
Salman and Katrina aside, the Maneesh Sharma-helmed film also stars Emraan Hashmi in a negative role. Shah Rukh Khan's cameo appearance as Pathaan in Tiger 3 heightened the espionage and action elements, thrilling audiences with a post-credit scene teasing Hrithik Roshan's return as Kabir in the anticipated sequel, War 2, yet another successful franchise within the YRF Spy Universe.