World Cup final 2023 India vs Australia: Anushka, Ranveer-Deepika, Venkatesh and Ayushmann in Ahmedabad to cheer for Men in Blue
Updated: Nov 19, 2023, 12:53 PM
|
Published: Nov 19, 2023, 12:30 PM
Follow Us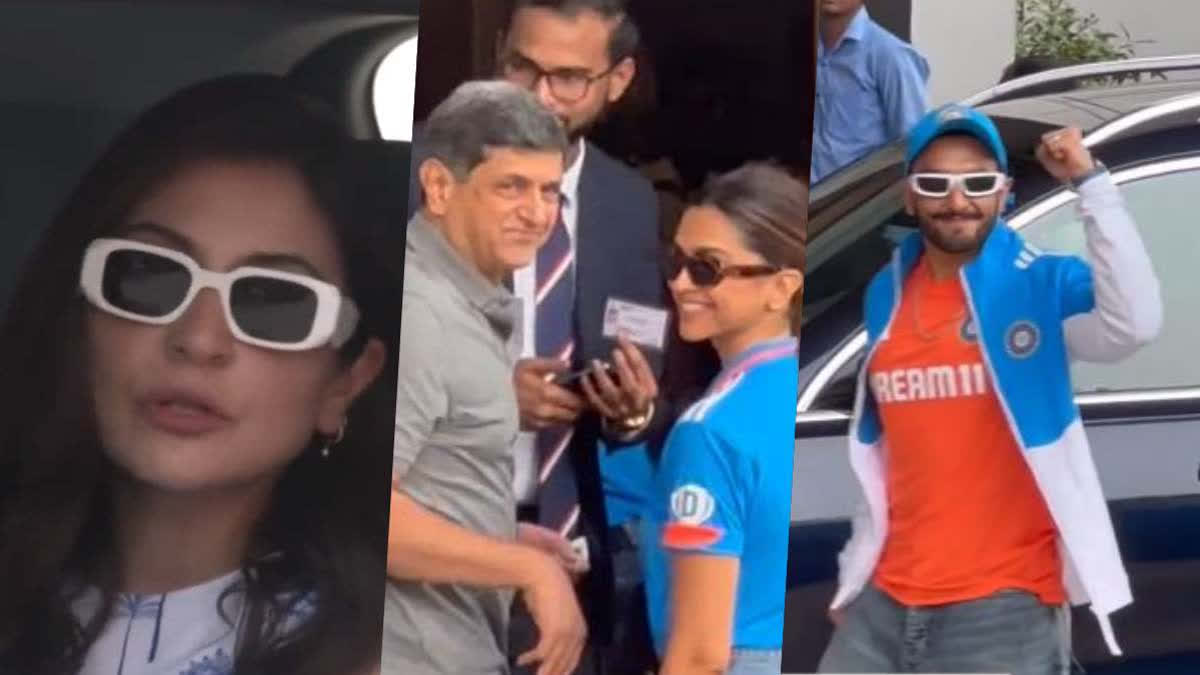 World Cup final 2023 India vs Australia: Anushka, Ranveer-Deepika, Venkatesh and Ayushmann in Ahmedabad to cheer for Men in Blue
Updated: Nov 19, 2023, 12:53 PM
|
Published: Nov 19, 2023, 12:30 PM
Follow Us
Hyderabad: The cricketing world is abuzz as the ODI World Cup 2023 reaches its apex with an epic clash between Team India and Australia in the final showdown today in Ahmedabad. Amidst this thrilling atmosphere, Bollywood luminaries are set to fervently back their nation on the cricket field.
On Sunday morning, Anushka Sharma was seen heading for Narendra Modi Stadium, exuding elegance in a chic white ensemble, accompanied by her daughter Vamika. Her unwavering support for husband Virat Kohli and the Indian team during the semi-finals was palpable, and she's all set to continue to cheer for Men in Blue in the final match today.
Joining the cricket fever, Bollywood's power couple Ranveer Singh and Deepika Padukone made a stylish entrance at a private airport in Mumbai. Ranveer showcased his casual flair sporting Team India's jersey, while Deepika, accompanied by her father Prakash Padukone, and sister Anisha Padukone, made a striking statement in the team colors, amplifying the excitement for the impending game.
Adding to the celebrity presence, South star Daggubati Venkatesh was also seen at the Ahmedabad airport, exuding charm in a modish ensemble. Ayushmann Khurrana, expressing his enthusiasm, shared snippets of his spirited journey on Instagram, donning the Indian cricket team's jersey, as he landed in Ahmedabad at the crack of dawn.
The anticipation for the World Cup final match stems from India's victory over New Zealand, where stellar performances by Rohit Sharma, Shubman Gill, Virat Kohli, and Shreyas Iyer steered India to a massive total of 397. On the other side, Australia edged into the final after facing a tough challenge from South Africa.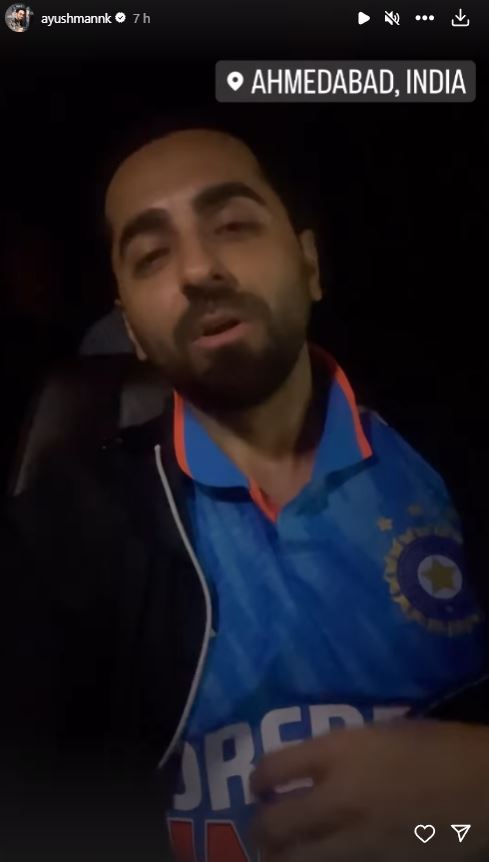 As the stage is set for a riveting showdown in Narendra Modi Stadium in Ahmedabad, cricket fans and celebrities eagerly await this epic match, hoping to witness another historic triumph for Team India after 2011.