Watch: Raghav Chadha's house gets decked up ahead of wedding with Parineeti Chopra

Published: Sep 18, 2023, 8:02 PM
Follow Us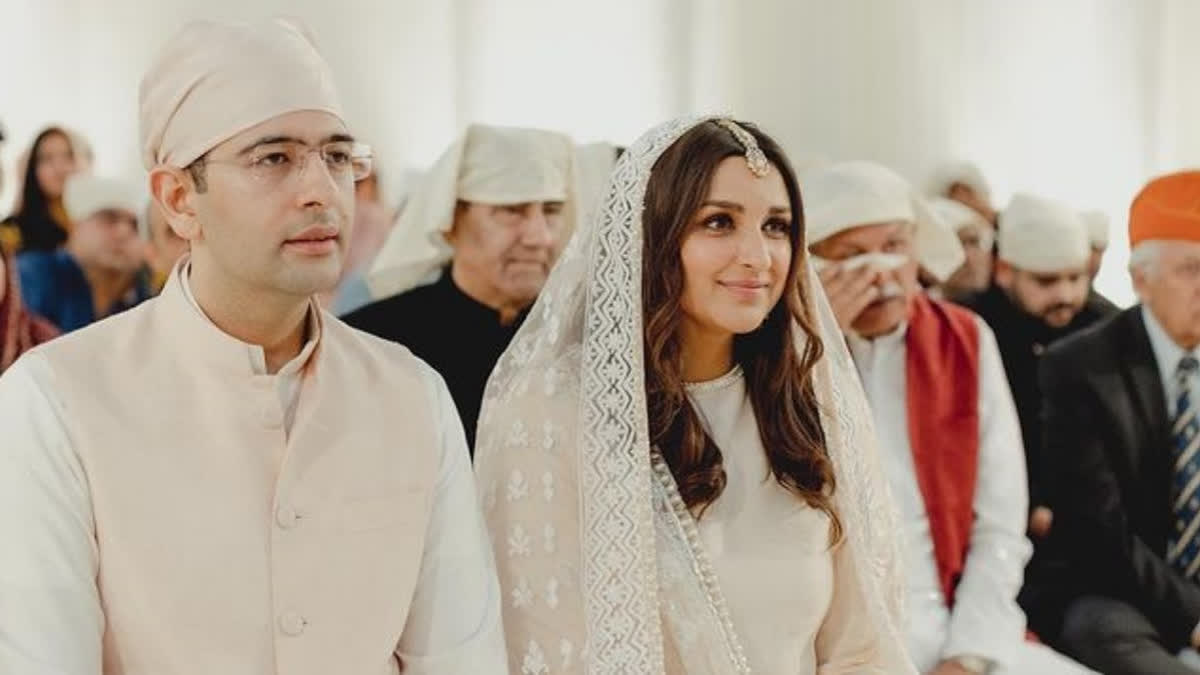 Watch: Raghav Chadha's house gets decked up ahead of wedding with Parineeti Chopra

Published: Sep 18, 2023, 8:02 PM
Follow Us
Hyderabad: Just a few days remain until the wedding of politician Raghav Chadha and Bollywood actress Parineeti Chopra. According to reports, the wedding will take place on September 24 in Udaipur, Rajasthan. However, some rituals are anticipated to take place in Delhi prior to their lavish destination wedding.
Yesterday, Parineeti took a flight to Delhi, where her fiance Raghav came to pick her up from the airport. Today, a paparazzi-shot video shows preparations being made in front of Raghav's Delhi home. Some people were seen by the paparazzi outside Raghav's Delhi home unloading stuff for pre-wedding preparations. To deck up the house for the wedding festivities, they were seen setting up a tent structure and unloading additional supplies from a truck. These preparations show the ardent efforts being made to make sure the wedding celebration is a lavish and unforgettable event.
At the moment, Parineeti, Raghav, and their families are all in Delhi for pre-wedding rituals including Ardas and Kirtan. The families are also organising a cricket tournament as part of the festivities before they leave for Udaipur for the wedding. The two have a deep love for cricket, which was made clear when they went to an IPL game together earlier this year.
Parineeti Chopra had completed all of her work-related obligations in order to devote herself fully to her wedding with Raghav Chadha. The pair will travel to Udaipur with their families and friends for their lavish wedding after the pre-wedding ceremonies in Delhi. As per reports, Parineeti's Choora ceremony would take place on September 23. The major wedding ceremony will be held at The Leela Palace after Raghav's Sehrabandi, which will be held the next day. The Baraat will leave from the Taj Lake Palace.