Tiger 3: Here's how Katrina Kaif's in-laws and Vicky Kaushal reacted to her film co-starring Salman Khan

Published: Nov 17, 2023, 6:13 PM
Follow Us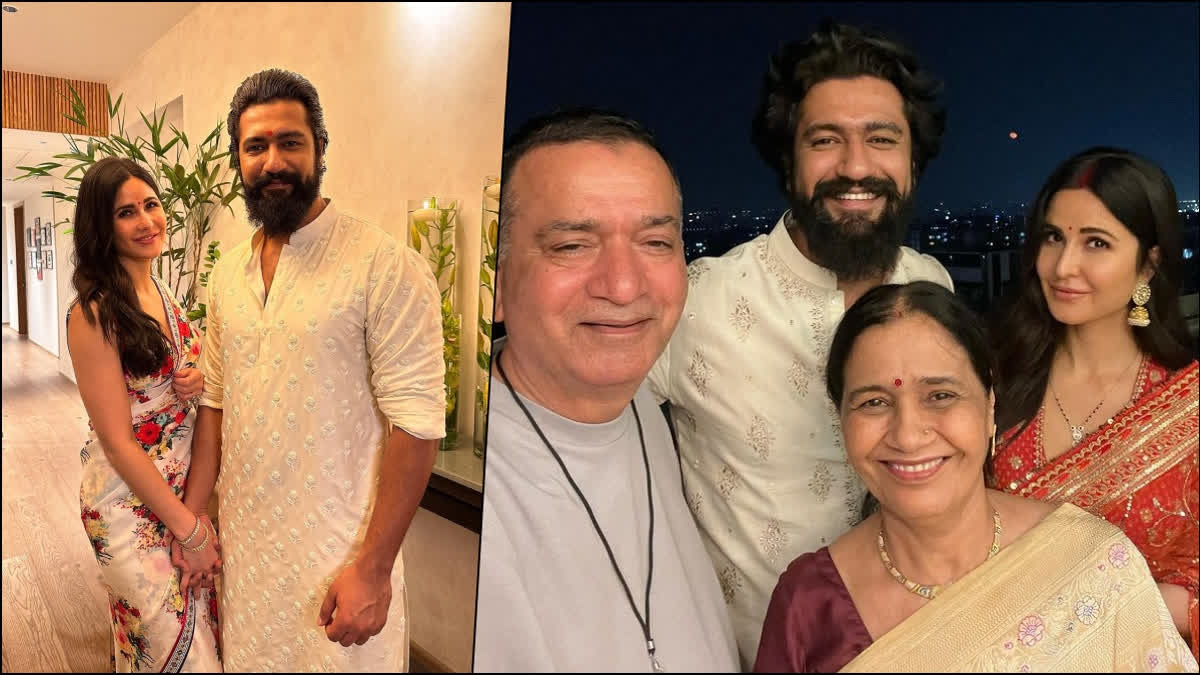 Tiger 3: Here's how Katrina Kaif's in-laws and Vicky Kaushal reacted to her film co-starring Salman Khan

Published: Nov 17, 2023, 6:13 PM
Follow Us
Hyderabad: Tiger 3, the recently released film starring Katrina Kaif, Salman Khan, and Emraan Hashmi, has received immense love and adoration from fans. Speaking about the movie, Katrina expressed her gratitude towards her father-in-law Sham Kaushal, who praised her for Zoya's action scenes in the film. She also mentioned her actor-husband Vicky Kaushal's positive reaction to the film and how her family has been supportive of her recent venture.
In a conversation with a newswire, Katrina shared her father-in-law's happiness and appreciation for her performance in Tiger 3. She described how he was delighted with her action sequences, stating, "You have made me very proud. Everyone is saying you do action so well." Kaif also mentioned that Vicky Kaushal loved the film and commended the portrayal of her character, Zoya, throughout the movie.
Continuing the discussion, she reflected on the support shown by her family, emphasising the delight shown by Sham Kaushal, who is a respected senior action director. Katrina acknowledged the significance of his praise, as well as Vicky's appreciation. She highlighted the consistency of Zoya's character development, which was well-maintained throughout the film.
Expressing her gratitude, the 40-year-old actor referred to the overwhelming love showered upon the film, considering it a blessing. She expressed her happiness at the audience's positive response to Tiger 3 and her character, Zoya. Kaif also discussed her Diwali celebrations, mentioning how the release of the film made the festival particularly special. Katrina revealed that she even learned how to play cards for the first time in her life.
So far, Tiger 3 has amassed Rs 187.65 crore nett in India within five days of its release. The latest to be out from Yash Raj Films' Spy Universe, Tiger 3 is helmed by Maneesh Sharma. The film features Emraan Hashmi as a mighty nemesis Aatish Rehman who rips up old sores and vows to destroy Salman.