Sushmita Sen sets the record straight on whether she was going to marry Lalit Modi

Published: Nov 18, 2023, 7:43 PM
Follow Us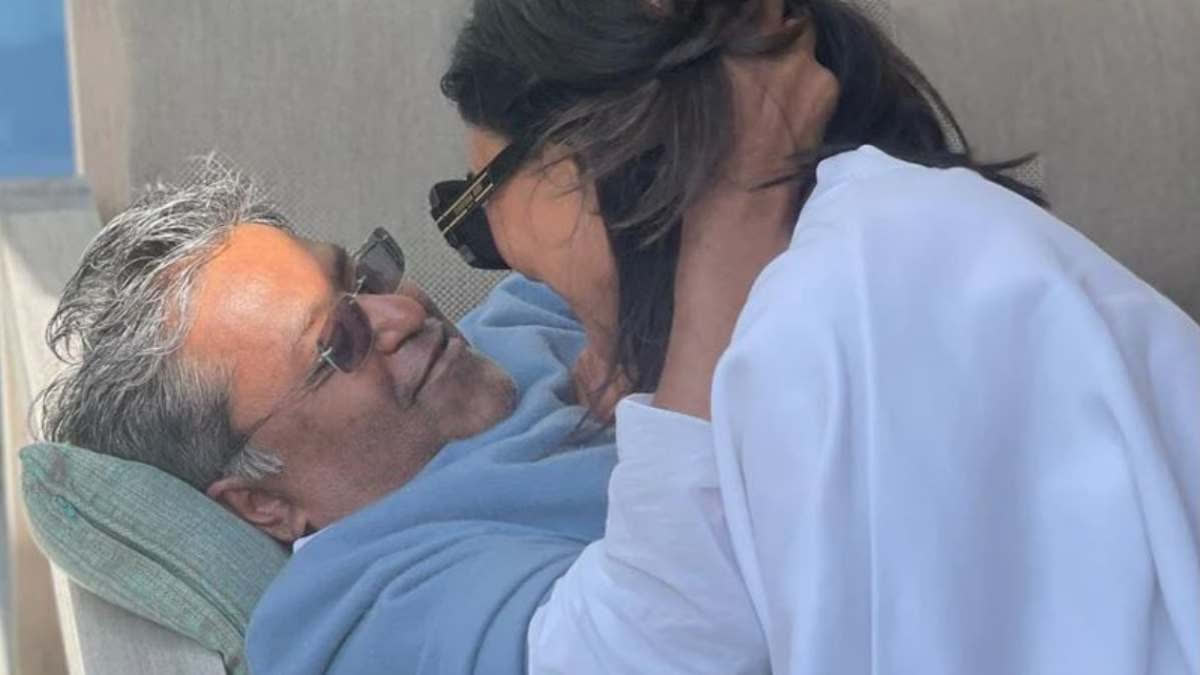 Sushmita Sen sets the record straight on whether she was going to marry Lalit Modi

Published: Nov 18, 2023, 7:43 PM
Follow Us
Hyderabad: The public eye often caught glimpses of Sushmita Sen's personal life, with rumors swirling around her alleged involvement with businessman Lalit Modi. Last year, a series of pictures depicting their holiday in Sardinia sparked speculation, leading to online trolling and unwarranted judgments towards the actor. Despite the widespread assumptions, Sushmita has maintained a dignified silence on the matter.
In a recent interview with a webloid, Sushmita Sen shed light on her brief connection with Lalit Modi, dismissing it as "just another phase." Reflecting on the public reaction to those pictures, she expressed her amusement. While Sushmita never officially confirmed her relationship with Lalit Modi, she did take to social media once to clarify her marital status, emphasising that she wasn't married. "I just put out one post on Instagram because sometimes I think when people keep quiet, their silence is mistaken for weakness or fear. I just needed to put out one post to let them know I am laughing. After that, I was done with it," said the actor.
Addressing the meme fest and public commentary that ensued after her pictures with Lalit Modi went viral, Sushmita added a witty note and said, "Memes bahut mast aa rahe hain. Mazza aa raha hai. But kya hai, kisi ko agar aap golddigger bulate ho toh usey monetise toh mat karo kum se kum. (I'm enjoying all the memes, but if you're calling someone a golddigger, at least don't monetise her). And check your facts. Mujhe gold nahi diamond pasand hain (I like diamonds, not gold). Anyway, that was another experience, another phase, and things happened. And if I was going to marry someone, I'd be married to them. I don't try. I either do or I don't."
In response to Lalit Modi's online posts hinting at their union, Sushmita clarified via Instagram that there was no engagement ring on her finger, quelling the rumours. Recently, Sushmita Sen was seen reconnecting with her former beau, Rohman Shawl, as they were spotted hand in hand at a Diwali celebration, hinting at a revived romance.
Professionally, Sushmita had a successful year with two OTT releases. Her lead role in both Aarya Season 3, which premiered earlier this month, and her portrayal as a transgender activist in Taali, received critical acclaim during its August release.