Sidharth Malhotra on why he admires Kiara Advani: 'She is not skewed by whatever is happening in industry'

Published: Nov 21, 2023, 4:20 PM
Follow Us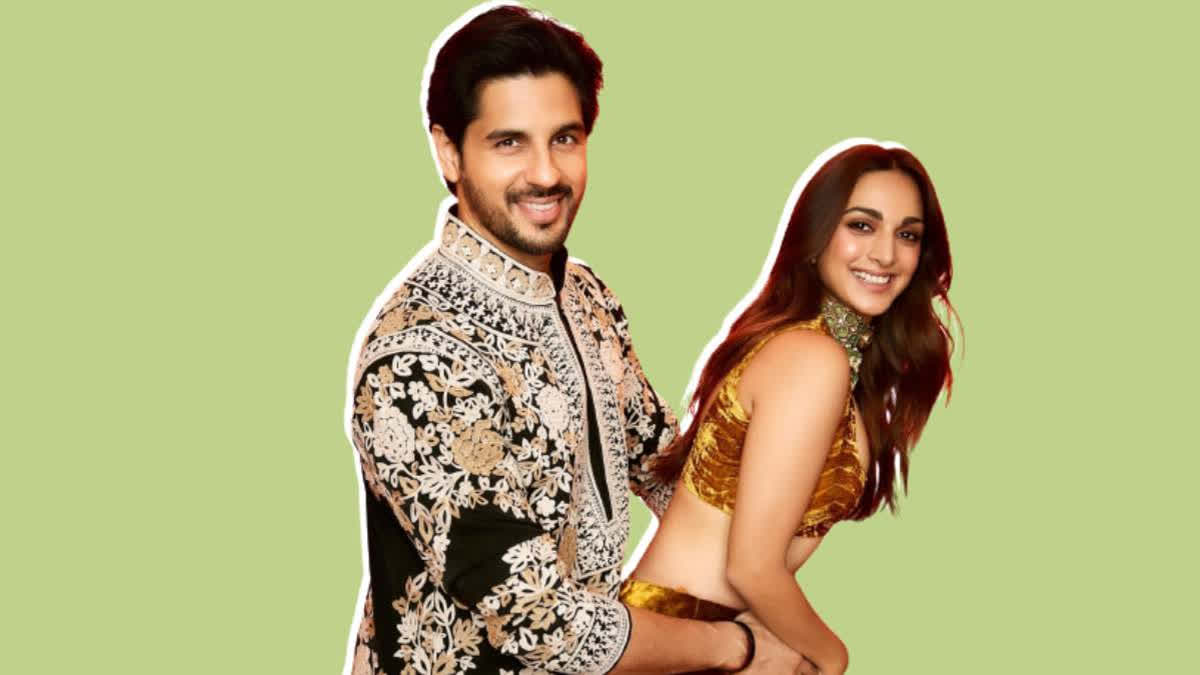 Sidharth Malhotra on why he admires Kiara Advani: 'She is not skewed by whatever is happening in industry'

Published: Nov 21, 2023, 4:20 PM
Follow Us
Hyderabad: The eagerly awaited upcoming episode of Koffee with Karan Season 8 is set to feature Sidharth Malhotra and Varun Dhawan. Reuniting after nearly a decade, these stars from Student of the Year are making a comeback on the show. Their last joint appearance was alongside Alia Bhatt in Koffee With Karan Season 4 back in 2013. Four seasons later, all three of Karan Johar's protegees have tied the knot. Sidharth, when questioned about life post-marriage with Kiara Advani, expressed his admiration for his partner during the show.
Anticipation is building for the forthcoming episode of Koffee with Karan Season 8, welcoming back Sidharth and Varun. Scheduled to air this Thursday, the episode promises a blend of humor and heartfelt moments as the duo shares insights and personal anecdotes. Sidharth, now married to Kiara Advani, shed light on their relationship during the conversation.
In the upcoming episode of Koffee with Karan 8, Sidharth discussed his marriage to Kiara Advani and how it has impacted his life. According to reports, Sidharth shared glimpses of his post-marriage transformation. Recalling his 16-year journey in Mumbai, he reminisced about the early years of independent living with friends. He mentioned, "I used to share rooms and apartments, and now I have this one person I've dated, and of course, there's so much love." Sidharth acknowledged feeling a greater sense of responsibility and embracing the caring role for another person in his life.
Sidharth also expressed his admiration for Kiara, citing her as a motivational force urging him to strive harder. He revealed that their shared values, particularly their strong family-centric beliefs, serve as a common ground in their relationship. He remarked, "Despite growing up in Mumbai, she remains disconnected. She isn't influenced much by the industry or behind-the-scenes happenings." Sidharth appreciated Kiara's groundedness and her approach to handling fame, which resonates with his own preferences.
Sidharth also highlighted their shared enjoyment of spending time together and bonding with each other's families. Sidharth concluded by saying, "I didn't have a family in Bombay before, but now I do, thanks to her."
The new promo of Koffee with Karan Season 8 has teased the lively interactions between the Student of the Year co-stars, Sidharth and Varun, adding a playful touch by playfully renaming the host 'Karan Johar ghar tode.' Viewers can look forward to the episode premiering on November 23 on Disney+ Hotstar.