Salman Khan drops hint about Tiger 4 along with Katrina Kaif at World Cup final 2023 - watch

Published: Nov 20, 2023, 2:25 PM
Follow Us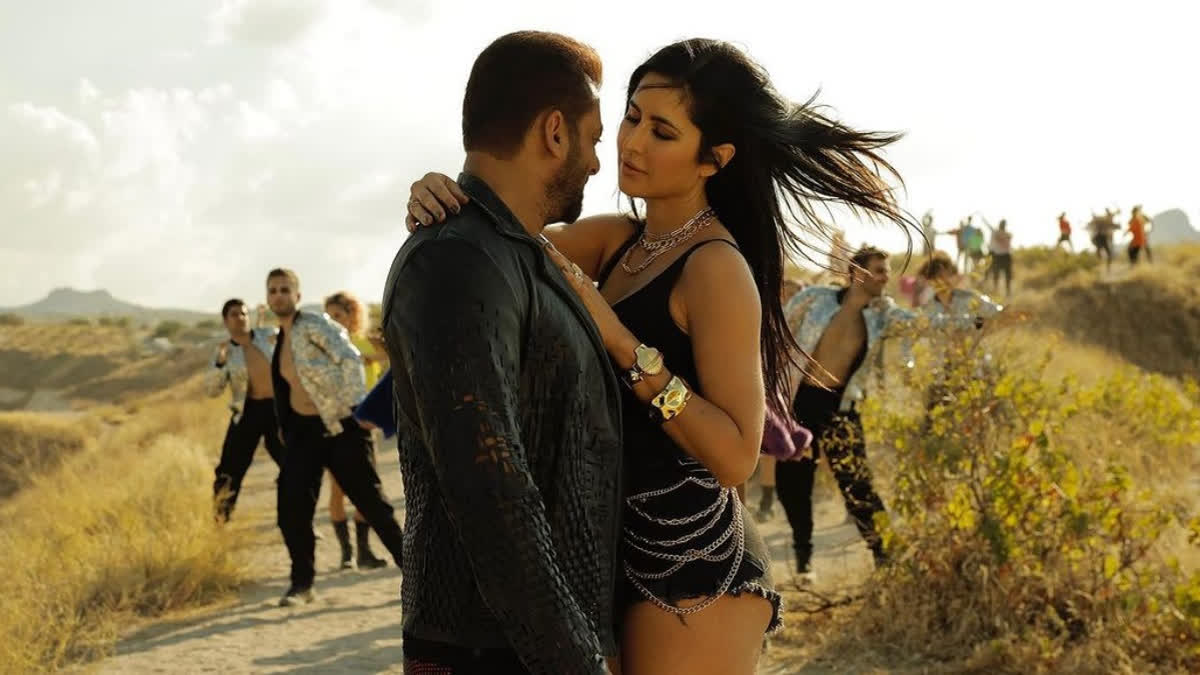 Salman Khan drops hint about Tiger 4 along with Katrina Kaif at World Cup final 2023 - watch

Published: Nov 20, 2023, 2:25 PM
Follow Us
Hyderabad: The highly anticipated film Tiger 3, featuring Salman Khan, Emraan Hashmi, and Katrina Kaif in key roles, hit the silver screens on November 12 and it quickly achieved significant success at the box office. While fans continue to enjoy the thrilling and action-packed movie in theaters, superstar Salman Khan recently seems to have hinted at Tiger 4.
The whole nation was buzzing with excitement over the much-awaited World Cup final 2023 match between India and Australia. Salman Khan, the lead actor of Tiger 3, was present at the Narendra Modi Stadium yesterday to witness the game. During this event, Salman dropped a subtle clue about Tiger 4, where he and Katrina will reprise their roles as Tiger and Zoya.
On Sunday, during the ICC World Cup 2023 Final, Katrina Kaif expressed her admiration for Virat Kohli, showering him with praise. She said, "Watching Virat when he started playing IPL for RCB, from then until now just look at the journey and the graph." Salman Khan then joined in to provide a hint, saying, "And, you also saw from Tiger 1 to Tiger 3 na and that too at 57. Now wait for Tiger 4 at 60."
Tiger 3 is the third installment in the Tiger franchise, following Ek Tha Tiger and Tiger Zinda Hai. It features Katrina Kaif and Salman Khan in the lead roles, with Emraan Hashmi portraying the antagonist. Upon its release during Diwali on November 12, Tiger 3 quickly became a favorite among fans and attained great success at the box office.
Adding an intriguing aspect to the movie, the third installment of the Tiger series boasted a record-breaking 12 action-packed sequences, the highest in the spy universe. Additionally, the film's soundtracks, Ruaan and Leke Prabhu Ka Naam, have received widespread acclaim.