Miss Universe 2023: Sheynnis Palacios from Nicaragua crowned winner, India's Shweta Sharda loses out on top 10 spot
Updated: Nov 19, 2023, 10:20 AM
|
Published: Nov 19, 2023, 7:31 AM
Follow Us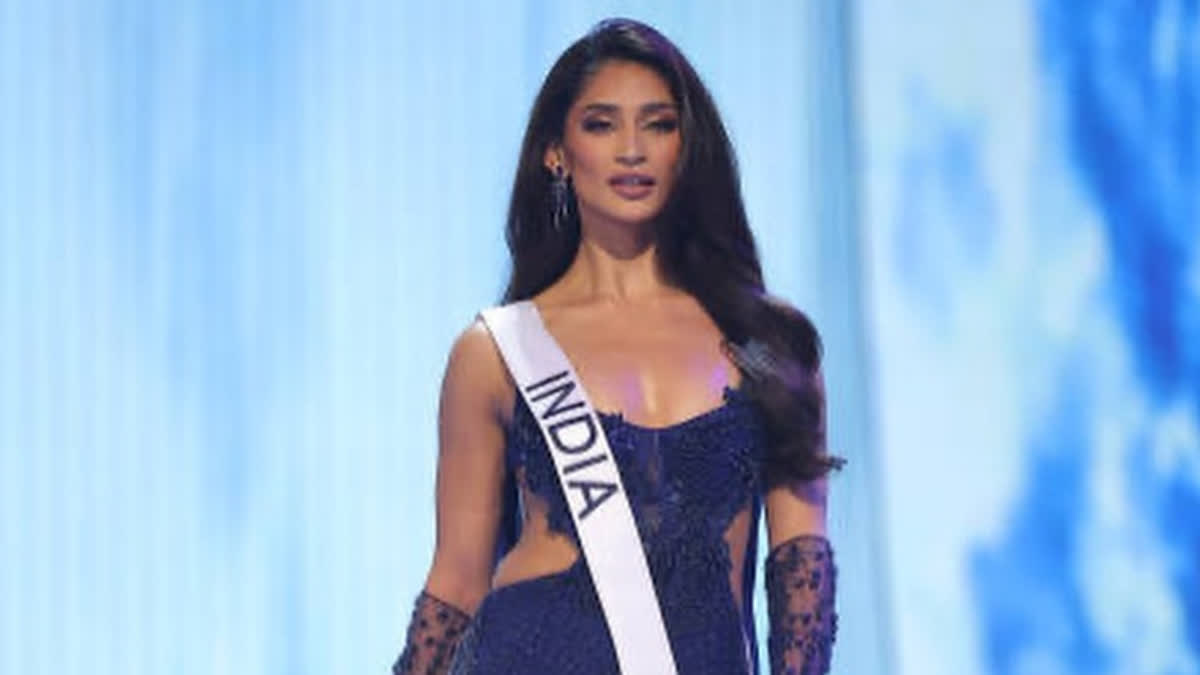 Miss Universe 2023: Sheynnis Palacios from Nicaragua crowned winner, India's Shweta Sharda loses out on top 10 spot
Updated: Nov 19, 2023, 10:20 AM
|
Published: Nov 19, 2023, 7:31 AM
Follow Us
Hyderabad: With a total of 84 candidates, the 2023 pageant aims to dethrone American R'Bonny Gabriel, last year's winner. There have been several contestants who have demonstrated their potential to be strong contenders for this year's coveted title. The 72nd edition of Miss Universe saw its winner in Nicaragua's Sheynnis Palacios, while Indian representative Shweta Sharda was ousted from top 10.
Nicaragua's winning answer
The top 10 finalists for Miss Universe 2023 were Puerto Rico, Thailand, Peru, Colombia, Nicaragua, Philippines, El Salvador, Venezuela, Australia, and Spain. Nicaragua's victory was celebrated with a thunderous applause. She was asked which woman's life she would choose to live for a year and why. Miss Nicaragua's thoughtful response can be seen below.
India's stand at the global pageant
Shweta Sharda, the 23-year-old representative from India, who successfully earned her spot in the semi-finals of Miss Universe 2023 after winning the Miss Diva Universe 2023 crown in August, was ousted following the swim wear round. Although she reached the top 20 finalists, she unfortunately did not proceed to the evening gown round nor qualify for the top 10 lineup. After the announcement of the top 10 finalists in the swimsuit competition, the evening gown competition was initiated. Unfortunately, Shweta Shard from India did not make it to this stage.
The beauty pageant is currently taking place at the José Adolfo Pineda Arena in El Salvador, San Salvador, marking the first time since 1975 that the country has hosted Miss Universe. Hosting this grand event in El Salvador is former Miss Universe Olivia Culpo, who is joined by esteemed co-hosts Jeannie Mai and Maria Menounos. The caliber of these hosts adds an elite touch to the pageant.
India is represented by Shweta Sharda, a 23-year-old who earned her place in Miss Universe 2023 after winning the Miss Diva Universe 2023 in August. Shweta Sharda has displayed her talent on the silver screen through various reality shows, such as Dance India Dance, Dance Deewane, and Dance Plus. She was born on May 24, 2000, in Chandigarh and was raised by a single mother. At the age of 16, she relocated to Mumbai to pursue a modelling career.
What's new for Miss Universe 2023?
Miss Universe organizers are embracing inclusivity by including plus-sized contestants and allowing transgender women, married or single, as well as women over 30, to compete. These updated rules reflect the modern society's commitment to inclusiveness. Currently, the age limit for contestants is set at 20 years old, but changes for future editions are already scheduled.
This renowned international pageant features 84 women competing for the prestigious title, attracting global attention and upholding a long-standing tradition that celebrates beauty and intelligence in women. President Nayib Bukele of El Salvador will be in attendance at this year's contest.