Katrina Kaif shares a fun story on how Vicky Kaushal reacts upon their reunion after spending time away due to work

Published: Nov 18, 2023, 1:34 PM
Follow Us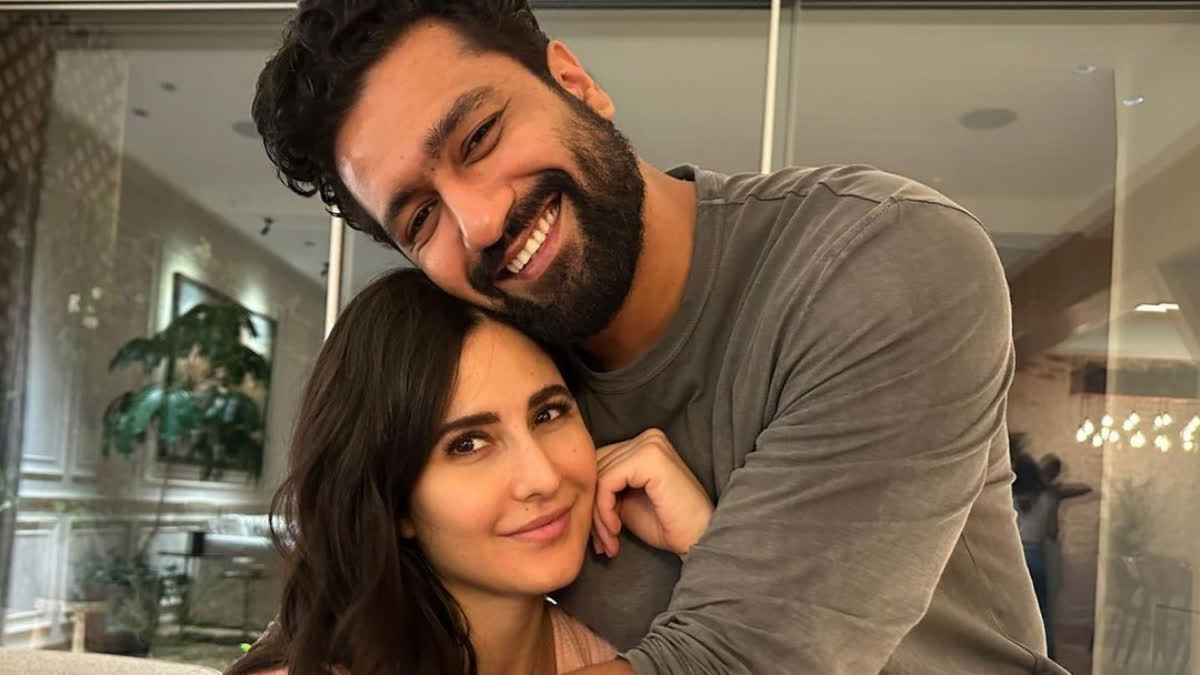 Katrina Kaif shares a fun story on how Vicky Kaushal reacts upon their reunion after spending time away due to work

Published: Nov 18, 2023, 1:34 PM
Follow Us
Hyderabad: Actors Katrina Kaif and Vicky Kaushal, one of the most loved celebrity couples, have demanding work schedules that frequently result in them spending time apart, but Vicky always has an intriguing reaction when they reunite after a few days. Recently, in an interaction with a webloid, Katrina shared that Vicky believes she brings excitement and amusement into his life.
During the conversation, Katrina mentioned that whenever they are apart for a few days or a week, and then when she returns, he says, "See, that's what was missing. The drama! It's the drama. When you are around there is drama, so there is entertainment." She stated that her husband often tells her she possesses an entertaining nature. "I think I have to accept that I must be entertaining on some level," she said.
Following a discreet relationship, Katrina and Vicky tied the knot in an intimate wedding ceremony in Rajasthan in 2021. They have since become more open about their relationship and consistently support each other in regards to their respective films. Katrina conveyed that it's not just her who possesses a calm demeanor, but she also described Vicky as being "mature beyond his years". Furthermore, she reacted to him being called as a 'green flag' on social media.
Katrina declared that Vicky is also quite wise, stating that he displays maturity beyond his age. She concluded by saying that he has had an exceptionally sturdy upbringing, with outstanding parents who have instilled deep-rooted values and guided him on the right path in life.
Meanwhile, Katrina is currently reveling in the success of her recently released film, Tiger 3, also starring Bollywood superstar Salman Khan. Vicky, on the other hand, is all set for the release of his upcoming movie, Sam Bahadur. The film will clash with Ranbir Kapoor starrer Animal on December 1.