IFFI 2023: Karan Johar refers to himself as Punjabi auntie, reveals his next mission is to get Sara Ali Khan married

Published: Nov 21, 2023, 8:15 PM
Follow Us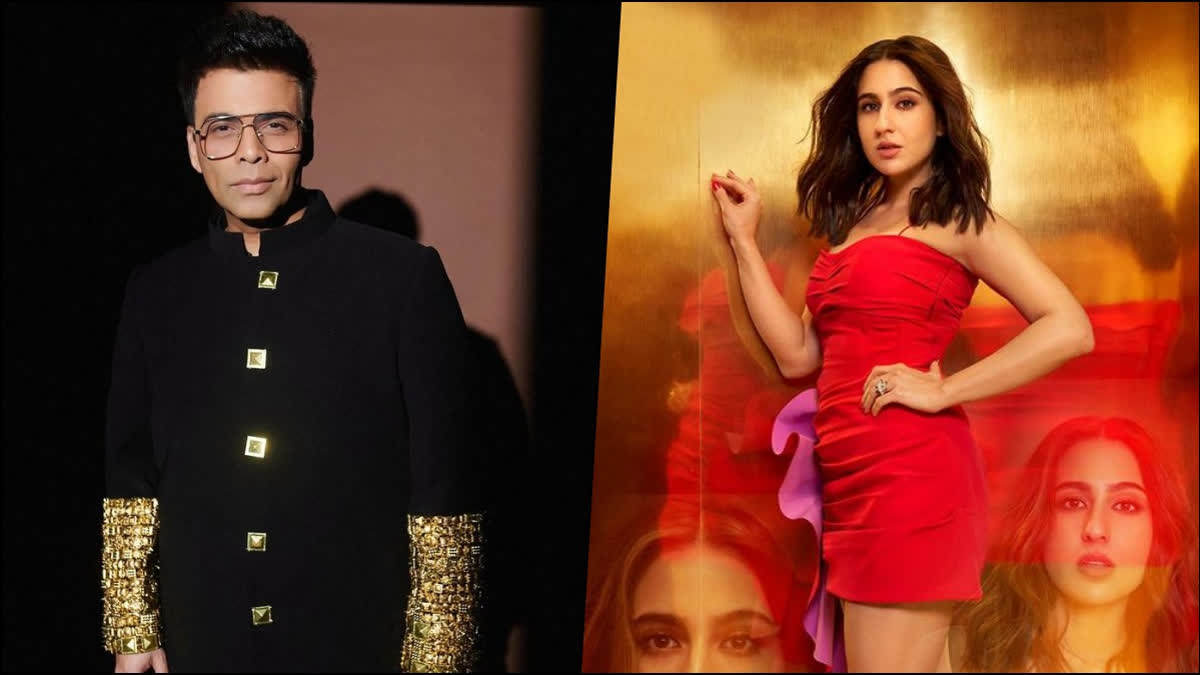 IFFI 2023: Karan Johar refers to himself as Punjabi auntie, reveals his next mission is to get Sara Ali Khan married

Published: Nov 21, 2023, 8:15 PM
Follow Us
Hyderabad: Filmmaker Karan Johar unveiled the new motion poster of the upcoming film Ae Mere Watan at IFFI 2023 and shared that his forthcoming mission is to find a suitable 'green flag guy' for Bollywood actor Sara Ali Khan's marriage. Drawing inspiration from TV personality Sima Taparia, Karan expressed his desire to bring people together like the Punjabi auntie and mentioned that Sara is his current focus.
Addressing the audience, particularly the women, Karan Johar shared his wish for them to find supportive and positive partners, whom he calls 'green flag guys'. He emphasized his hope by stating, "I hope you find green flag guys. I am manifesting it more than anything else." In a playful manner, the director and host of the popular talk show, Koffee With Karan, suggested that these manifestations could happen on the show's couch, highlighting its effectiveness.
Expanding on his thoughts, Karan Johar referred to people who had shared their experiences on his couch, implying that their desires had come true. In a light-hearted manner, he turned to Sara and asked, "Isn't that right, Sara?" This amusing comment momentarily rendered Sara speechless, leaving her laughing along with the good-natured banter.
Previously, Sara had been in a relationship with her Love Aaj Kal co-star, Kartik Aaryan. The reasons behind their separation, however, remain personal and undisclosed. Meanwhile, Sara will be portraying the character of Usha Mehta in the film Ae Mere Watan. Karan Johar took to his Instagram account to share the motion poster, accompanied by the caption, "Aazad aawazein, qaid nahi hoti." The film will be released on the streaming platform Prime Video.