From almost losing eyesight to swearing off films, a look back at Dadasaheb Phalke's journey as SS Rajamouli announces biopic on Father of Indian Cinema
Updated: Sep 19, 2023, 3:38 PM
|
Published: Sep 19, 2023, 2:47 PM
Follow Us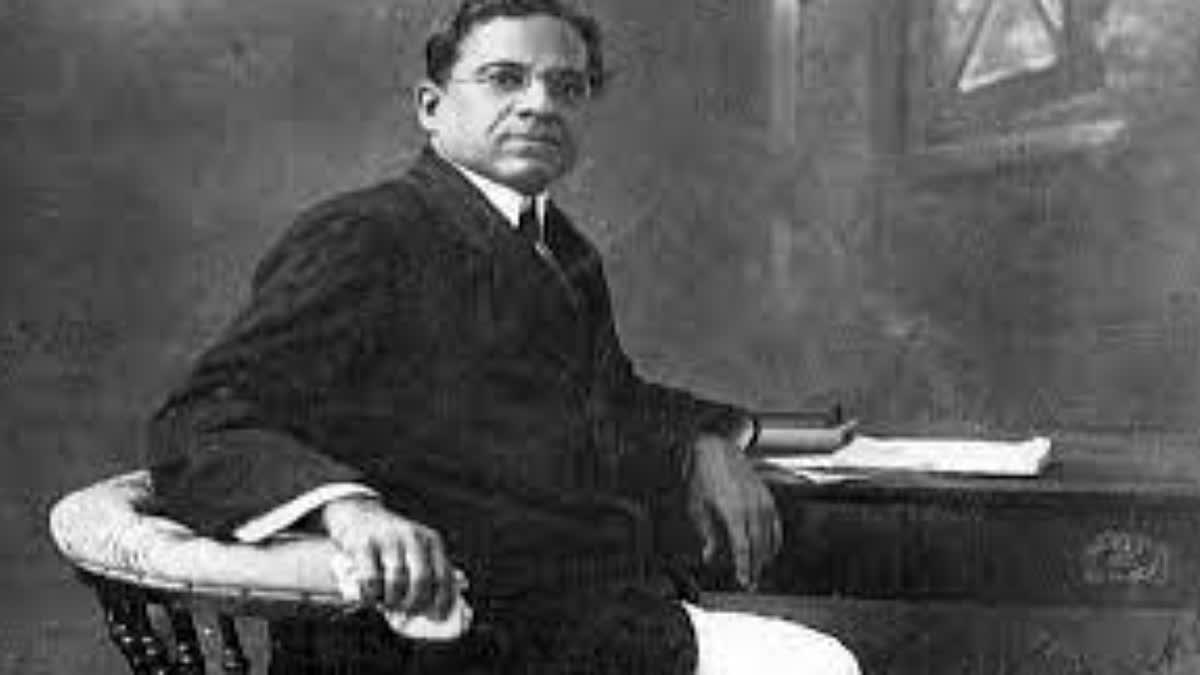 From almost losing eyesight to swearing off films, a look back at Dadasaheb Phalke's journey as SS Rajamouli announces biopic on Father of Indian Cinema
Updated: Sep 19, 2023, 3:38 PM
|
Published: Sep 19, 2023, 2:47 PM
Follow Us
Hyderabad: Dadasaheb Phlake, also known as Dhundiraj Govind Phalke, was born on April 30, 1870, in Nashik, Maharashtra, to Dwarkabai and Govind Sadashiv (also known as Dajishastri), a Sanskrit scholar and priest. His first movie, Raja Harishchandra, which was premiered in 1913, is India's first feature-length motion picture. The producer-director-screenwriter became known as "the Father of Indian cinema" with 95 full-length films and 27 short films produced over the course of his 19-year career, from 1913 to 1937.
Phalke was motivated to tell the tale of Indian deities on the big screen after watching the silent film The Life of Christ. That turned out to be a turning point in his career. Phalke was so committed to filming that he would spend endless hours staring at the negative run on walls, which almost made him blind from staring at them for so long.
Not only that, but in 1912, he had to take out a loan in order to produce Raja Harishchandra, India's first motion picture. The film was shown to the general audience on May 3, 1913, at the city's Coronation theatre. He continued to produce films, including the well-known Mohini Bhasmasur in 1913, Satyavan Savitri in 1914, Lanka Dahan in 1917, Shri Krishna Janma in 1918, and Kaliya Mardan in 1919.
Phalke established the Hindustan Cinema Films Company in collaboration with five businessmen from Mumbai as the silent film era gathered traction. Despite the fact that two of the company's films did well financially, Phalke was forced to leave the company due to other issues. Phalke constructed a model studio, educated technicians, and performers for a new company he named the Phalke Diamond Company, but the venture was a complete disaster.
Before retiring and moving to Nashik, where he passed away on February 16, 1944, he created his last movie, Gangavataran (1937), between 1936 and 1938. This was Phalke's sole talking feature. Before this, he had disagreements with his coworkers at Hindustan Cinema Films Company. As tensions grew, Phalke made the decision to leave the business and left for Kashi with his family.
Many people made an effort to persuade Phalke to return to the film business. Editor of the Marathi weekly Sandesh Achyut Kolhatkar wrote to Phalke asking him to reconsider his choice. "I am dead as far as the movie business is concerned, and I have no desire to return to it," Phalke retorted. Phalke's letter was published by Kolhatkar under the headline "Dadasaheb Phalke is Dead".
Sandesh received letters from readers asking Phalke to return. Each of these letters was published in Sandesh, and Kolhatkar forwarded them to Phalke at Kashi. After reading these letters, Phalke made the decision to return to film business. Paresh Mokashi's Marathi film Harishchandrachi Factory, which was released in 2009, portrayed Dadasaheb Phalke's difficulties in creating Raja Harishchandra. It served as India's legitimate Oscar entry. And now, South director SS Rajamouli has announced a biopic on the life of Father of the Indian Cinema.