Dev Anand's 100th birth anniversary: Remembering the evergreen hero and style icon

Published: Sep 26, 2023, 6:01 AM
Follow Us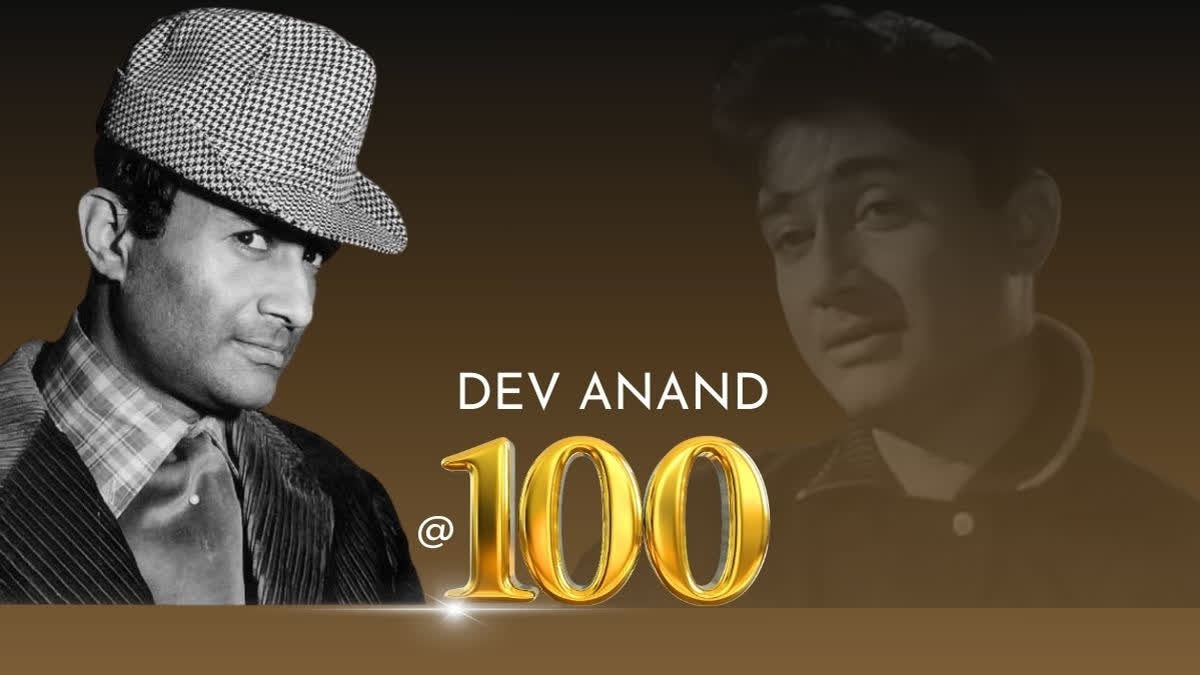 Dev Anand's 100th birth anniversary: Remembering the evergreen hero and style icon

Published: Sep 26, 2023, 6:01 AM
Follow Us
Hyderabad: In the realm of Hindi cinema, there are few names that have left an indelible mark on the sands of time. Dev Anand is undoubtedly one of them. As we celebrate the 100th birth anniversary of this legendary multi-hyphenate, it's time to unravel the enigma behind what made him an evergreen romantic hero and a timeless style icon.
Dev Anand's journey in films began in the 1940s, and from his very first appearance on the silver screen, it was clear that a star was born. Born in Gurdaspur, Punjab, Dev possessed a unique blend of acting prowess, suave style, and an irresistible charisma that set him apart from his contemporaries. It wasn't just his acting that made him iconic; it was the way he carried himself, the way he dressed, and the way he smiled – Dev Anand was the epitome of cool who made women swoon and men emulate him.
What defined Dev Anand's evergreen appeal was his ability to evolve with the times while maintaining his signature style. His fashion choices were often ahead of time. Whether it was the impeccably tailored suits, the charming scarves, or stylish hats, he made every outfit uniquely his own while the iconic tilted head and infectious smile added to the charm. Dev effortlessly transitioned from the debonair look of the '50s to the trendsetting longer sideburns and collared shirts of the '70s.
But Dev Anand's appeal wasn't just about his sartorial choices; it was about his inherent swag. He exuded confidence and charisma, an air of nonchalance that drew people to him like a magnet. On-screen, his characters mirrored his real-life persona – a charming, free-spirited, and dashing man who lived life on his terms. This relatability endeared him to the masses, making him not just a hero on screen but also an aspirational figure in real life.
Dev Anand's versatility as an actor is another aspect that contributed to his evergreen status. He seamlessly shifted between intense dramas and breezy romances, between playing the idealistic young man and the sophisticated gentleman. Dev Anand had the unique ability to connect with his audience emotionally, transcending the barriers of time and language.
Beyond his acting prowess, Dev was a director, writer, and producer par excellence. He was known for his innovative storytelling and willingness to experiment with cinematic techniques. Guide, which was his production and starred him in the lead alongside Waheeda Rehman is a testament to his creative brilliance and remains a timeless classic.
Dev Anand's impact on Indian cinema and culture is immeasurable. In a career spanning over six decades, Dev Anand became a cultural icon. He was more than just a film star; he was a symbol of an era, a reminder of the magic of classic cinema.