Bigg Boss 17: Aishwarya Sharma, Neil Bhatt engage in fun brawl with KhanZaadi; new nomination task shakes up the house

Published: Nov 21, 2023, 4:24 PM
Follow Us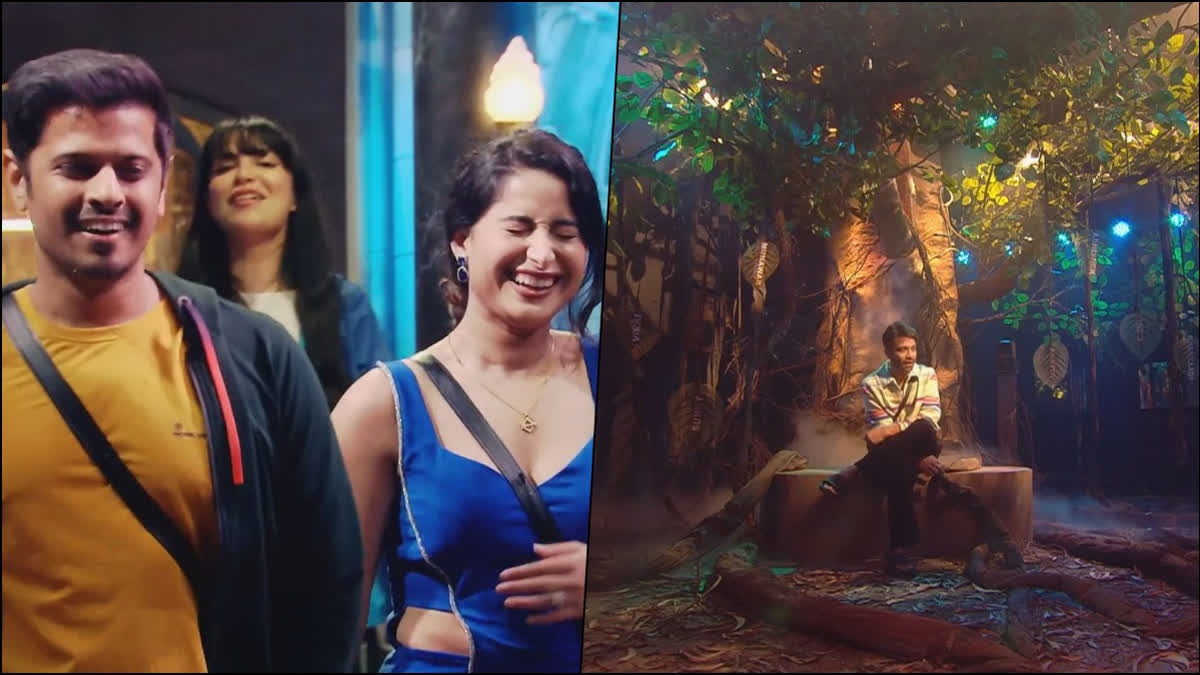 Bigg Boss 17: Aishwarya Sharma, Neil Bhatt engage in fun brawl with KhanZaadi; new nomination task shakes up the house

Published: Nov 21, 2023, 4:24 PM
Follow Us
Hyderabad: Bigg Boss 17 is one of the most talked-about reality shows with the drama-packed episodes always ensuring that it remains in the headlines. Inside the BB 17 house, constant tiffs and fights have captured the attention of viewers, resulting in high viewership ratings. In the recent elimination, Navid Sole was voted out after being nominated alongside Rinku Dhawan and Jigna Vora. Following this, the latest Bigg Boss 17 promo showcases couples Neil Bhatt and Aishwarya Sharma engaging in a lively yet fun brawl with KhanZaadi, also known as Firoza Khan.
The confrontation between Aishwarya, Neil, and KhanZaadi is the highlight of the Bigg Boss 17 promo. Both parties exchange sharp words, urging each other to 'heal' themselves. As the video unfolds, Neil Bhatt's surprising expressions captivate viewers, leaving Aishwarya impressed and exclaiming, "My husband is back, Bigg Boss!"
The excitement of Bigg Boss 17 will further intensify in the upcoming episode, where the contestants will nominate each other through unique methods. The recently released BB 17 promo provides a glimpse of the 'nomination special', which involves a new autumn-themed nomination task.
In this task, the contestants gather under a makeshift tree adorned with leaves, each bearing a contestant's name. The house leader calls upon each contestant to sit under the tree, and they are instructed to light up one of the leaves. The person sitting decides the fate of the individual named on the leaf. They have the power to choose whether the nominated individual should continue in the competition or be eliminated.