Ajay Devgn shares intense first look from Sigham Again, promises to make resounding roar with Rohit Shetty film

Published: Nov 21, 2023, 12:48 PM
Follow Us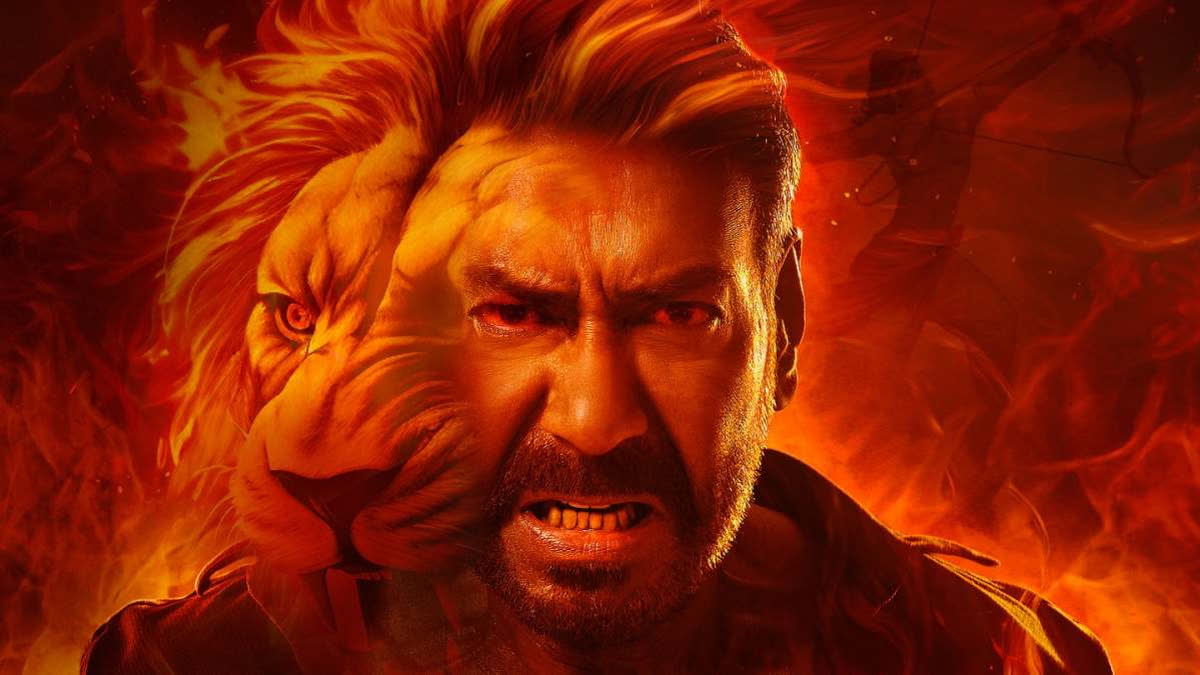 Ajay Devgn shares intense first look from Sigham Again, promises to make resounding roar with Rohit Shetty film

Published: Nov 21, 2023, 12:48 PM
Follow Us
Hyderabad: Ajay Devgn has delighted fans by offering an intense first look from his much-anticipated film, Singham Again. The actor, known for his iconic portrayal of the cop character Bajirao Singham, took to social media on Tuesday to unveil the intense first look from Rohit Shetty's ambitious Cop Universe.
In a powerful display of strength, Ajay shared a fiery first look poster featuring Bajirao Singham engulfed in flames alongside a formidable lion. Describing the character's might, power, danger, and strength, Ajay captioned the image with the promise that Singham will once again make a resounding roar.
soon after Ajays shared his Singham Again first look, fans couldn't contain their excitement, expressing awe with comments like "Awesome, great, fantastic" and "Just wow!" The director, Rohit Shetty, also shared the poster, emphasizing the havoc a wounded lion can wreak, hinting at the intense narrative that awaits in "Singham Again."
Adding to the anticipation, other Bollywood stars joining the Cop Universe, including Akshay Kumar, Ranveer Singh, Tiger Shroff, and Kareena Kapoor, had their first look posters shared by the filmmakers. The film promises a star-studded cast, with each actor embodying a unique character in this action-packed universe.
Earlier this month, Kareena Kapoor's first look as Avni Singham was unveiled, marking her return to the cop verse. Rohit Shetty shared their long-standing collaboration, spanning 16 years and multiple blockbusters, highlighting Kareena's simplicity, sweetness, and unwavering dedication.
Deepika Padukone, who has previously collaborated with Rohit Shetty in Chennai Express and made a cameo appearance in Cirkus, also revealed her character, Shakti Shetty, in October. The dynamic actor joined the ensemble cast, adding another layer of excitement to the film.
Tiger Shroff, too, joined the Singham Again squad, announcing his role as ACP Satya. The film, slated for release in 2024, marks the third installment in the Singham franchise and promises a thrilling narrative with a stellar cast, creating heightened anticipation among fans for the cinematic spectacle that awaits.