When Matthew Perry as Chandler Bing feared a lonely death on Friends season 2; watch the video which now feels eerie
Updated: Oct 30, 2023, 1:06 PM
|
Published: Oct 29, 2023, 8:03 PM
Follow Us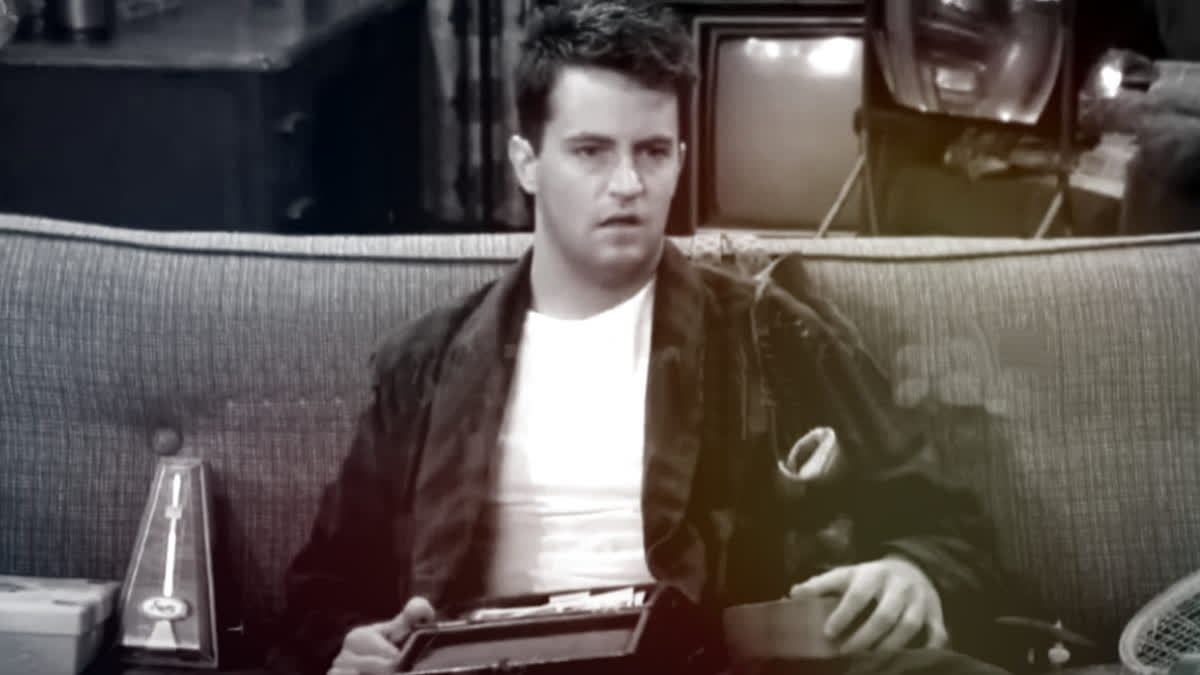 When Matthew Perry as Chandler Bing feared a lonely death on Friends season 2; watch the video which now feels eerie
Updated: Oct 30, 2023, 1:06 PM
|
Published: Oct 29, 2023, 8:03 PM
Follow Us
Hyderabad: In a heartbreaking turn of events, the world grieves the loss of the beloved actor, Matthew Perry, renowned for his iconic portrayal of Chandler Bing on the hit TV series Friends. Just hours after his passing, we embark on a somber journey back to Season 2, Episode 3, The One Where Heckles Dies, and discover a chilling connection between Chandler's on-screen anxieties and his real-life fate.
In this poignant episode of Friends season 2, Mr. Heckles, the grumpy neighbor of Monica Geller (played by Courteney Cox) and Rachel Green (played by Jennifer Aniston) leaves behind his worldly possessions to the girls, which turns out to be a collection of oddities they must dispose of. Amid this chaos, Chandler grapples with the fear of a lonely demise, mirroring the unexpected events of his own life.
As Chandler wrestles with his reluctance to pursue a serious relationship, the gang teases him for his quirky dating criteria. However, when Mr. Heckles passes away, Chandler's sense of impending solitude intensifies. He even reaches out to his ex, Janice, only to be astounded by her changed circumstances.
As we contemplate this uncanny parallel between fiction and reality, the striking resemblance between Chandler's musings and the tragic events that transpired is both haunting and heartrending. Throughout his remarkable career spanning over three decades in the entertainment industry, Matthew Perry ventured into numerous romantic relationships, some of which were highly publicised, involving prominent figures like Julia Roberts and Cameron Diaz. Despite these connections, Perry never walked down the aisle, though he did propose to literary agent Molly Hurwitz, marking his most recent public relationship, in 2020 following two years of courtship.
Matthew Perry was discovered lifeless on a Sunday in his Los Angeles residence, submerged in a hot tub at the age of 54. While the exact cause of his passing remains uncertain, early reports indicate that no drugs were involved, and no foul play is suspected, as confirmed by law enforcement sources. The Los Angeles Police Department's robbery-homicide detectives are currently investigating this tragic loss.