SAG-AFTRA and Hollywood Studios reach agreement to end actors' strike after 118 days

Published: Nov 9, 2023, 9:50 AM
Follow Us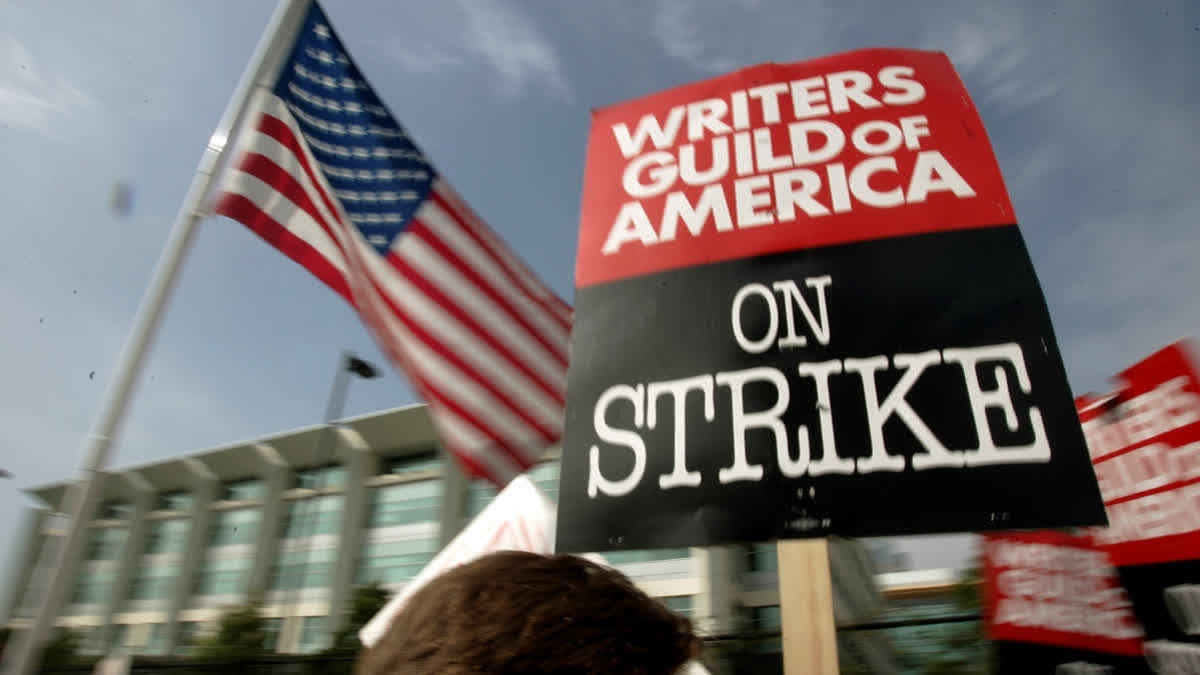 SAG-AFTRA and Hollywood Studios reach agreement to end actors' strike after 118 days

Published: Nov 9, 2023, 9:50 AM
Follow Us
Los Angeles (US): On Wednesday, the SAG-AFTRA actors' union reached a tentative agreement with Hollywood studios to end their nearly four-month strike. In an announcement, the union said the 118-day strike would officially end at 12:01 a.m. on Thursday, CNN reported.
"In a unanimous vote this afternoon, the SAG-AFTRA TV/Theatrical Committee approved a tentative agreement with the AMPTP bringing an end to the 118-day strike," the actors' union said. The strike had shut down production across the industry for nearly four months and raised existential questions over the future of the entertainment business. The Alliance of Motion Picture and Television Producers, which represents the studios, had been negotiating with the union off and on throughout the year to reach a deal.
The union's negotiating committee approved the deal on a unanimous vote. The agreement next goes to the SAG-AFTRA national board for approval on Friday. Specific details of the deal are expected to be revealed when the agreement goes to the board on Friday. However, Union president Fran Drescher posted some highlights on Instagram Wednesday night.
"We did it!!!! The Billion+ USD Deal! 3X the last contract! New ground was broke everywhere! Ty sag aftra members for hanging in and holding out for this historic deal!" Drescher posted. The agreement sets the stage for the roughly 160,000 actors represented by SAG-AFTRA to return to work after they walked off the set on July 14, joining the writers' guild in a historic double strike against the studios - the first time the writers and actors had simultaneously been on strike in more than 60 years. While the writers' strike was resolved in September, production has remained shuttered as the actors continued to strike and negotiate their contract.
With the agreement, actors could now return to movie sets where productions were paused, including Deadpool 3, Gladiator 2 and Wicked. Other movies and shows will restart shooting once returning writers finish scripts. After the union reached the agreement with the studios, Kevin E. West, a member of the committee, said there were "tears of exhilaration and joy" in the committee room after the contract was approved, Variety reported."The final vote was unanimous. That's a difficult thing to accomplish," West said, speaking outside union headquarters. "It's honestly been a really long two weeks."
He said the final deal is "not perfect -- nothing is," but that getting to this outcome was an "extraordinary" achievement. Sean Astin, another committee member, said it was gratifying to be able to tell a Zoom meeting full of strike captains that "their sacrifice worked." "People have put so much of themselves. The toll it takes is real," he said, adding, "the level of emotion is impossible to overstate." (ANI)