With its Defence Minister also going out of public view, what is happening in China?
Updated: Sep 16, 2023, 7:03 PM
|
Published: Sep 16, 2023, 6:45 PM
Follow Us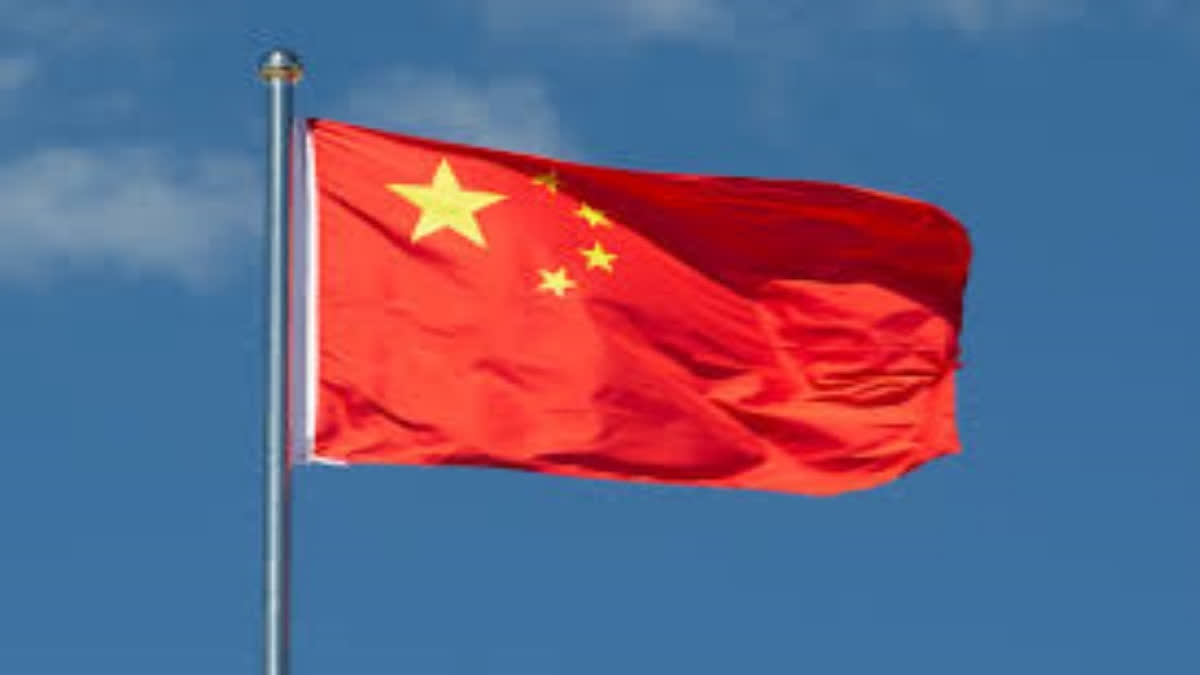 With its Defence Minister also going out of public view, what is happening in China?
Updated: Sep 16, 2023, 7:03 PM
|
Published: Sep 16, 2023, 6:45 PM
Follow Us
New Delhi: Even as the then Chinese Foreign Minister Qin Gang went out of public view a couple of months ago and was replaced by his predecessor Wang Yi, now Chinese Defence Minister Li Shangfu has also been missing from the public eye for over a fortnight now. Li's absence from public view for over two weeks now was first flagged by US Ambassador to Japan Rahm Emanuel on X, formerly known as Twitter, on Friday by quoting Shakespeare.
"As Shakespeare wrote in Hamlet, "Something is rotten in the state of Denmark'," Emanuel wrote on X. "1st: Defense Minister Li Shangfu hasn't been seen or heard from in 3 weeks. 2nd: He was a no-show for his trip to Vietnam. Now: He's absent from his scheduled meeting with the Singaporean Chief of Navy because he was placed on house arrest???... Might be getting crowded in there. The good news is I heard he's paid off his mortgage with the Country Garden real estate developers."
So, is something rotten in 'major power' China as it tends to describe itself? Li was last seen in public on August 29 when he delivered a keynote address at a security forum with African nations in Beijing. Earlier that month, he had also visited Russia and Belarus. But, after August 29, Li's visit to Hanoi for an annual China-Vietnam meeting was cancelled and so was a scheduled meeting with a Singapore military official in China the same week. Vietnamese officials said that Beijing informed them that Li has a "health condition".
What has raised speculations about Li's sudden disappearance is the similar disappearance from the public eye of former Chinese Foreign Minister Qin Gang in July this year. Qin was last seen in public when he held a meeting with Sri Lankan Foreign Minister Ali Sabry in Beijing on June 25. After that, he completely disappeared from the public eye. In fact, Qin was replaced by his predecessor and director of the Chinese Communist Party Central Committee Foreign Affairs Commission Office Wang Yi.
Qin, believed to be among the close circle of Chinese President Xi Jinping, had previously served as Chinese Ambassador to the US from 2021 to 2023, Vice Minister of Foreign Affairs of China from 2018 to 2021, director of Protocol at the Ministry of Foreign Affairs from 2015 to 2018, and director of Information at Ministry of Foreign Affairs from 2011 to 2015. He was made Chinese Foreign Minister in December last year, superseding other senior officials.
Then, why has Qin disappeared from the public eye? According to speculations, Qin might have lost the favour of XI after having got into an extramarital affair with a journalist, Fu Xiaotian. According to reports, Qin has a child out of wedlock with Fu. Western observers believe that Qin must have been put under Liuzhi, China's system for extra-legal detention, for his personal indiscretion. According to Peter Dahlin, director of the European Human Rights NGO Safeguard Defenders, Qin is "presumed" to be under "discipline investigation" in Liuzhi.
So, has Li been also put under Liuzhi? Though there has been no official statement from the Chinese authorities as yet, reports suggest that he is facing an investigation for corruption in military deals. Like Qin, Li was seen as one of the fiercest loyalists of Chinese President Xi Jinping. In 2016, Li was named deputy commander of the military's new Strategic Support Force, an elite body entrusted with the responsibility of accelerating the development of space and cyber warfare capabilities. In 2017, he was appointed to head the military's procurement unit. He was made the Defence Minister in March this year.
"#LiShangfu #QinGang #MengHongwei and other fallen leaders deserve due process as much as everyone else but will not get it," Dahlin had tweeted on Friday. "On the other hand, it's hard not to find these downfalls kind of amusing considering the horror they brought upon others. Karma?"
Meng Hongwei, who was the first Chinese head of Interpol, vanished on a trip back to the country from France in September 2018. It was later confirmed he had been detained as part of Xi's drive against corruption. Meng was later sentenced to 13 years in jail
The sudden disappearances of Qin and Li from the public eye come amidst President Xi's decision to skip the G20 Summit in New Delhi earlier this month. Amid wide speculations about the reason for his decision, a report by Nikkei Asia suggested that Xi was severely reprimanded by retired leaders of the Chinese Communist Party for his poor handling of the political, economic and social turmoil in his country. The retired leaders reportedly warned Xi that if effective countermeasures are not taken, then it will jeopardise people's support for the party and its rule. Hence, comes the question: Is something rotten in India's northern neighbour?