What Moody's says about India's unique digital ID Aadhaar

Published: Sep 25, 2023, 10:56 PM
Follow Us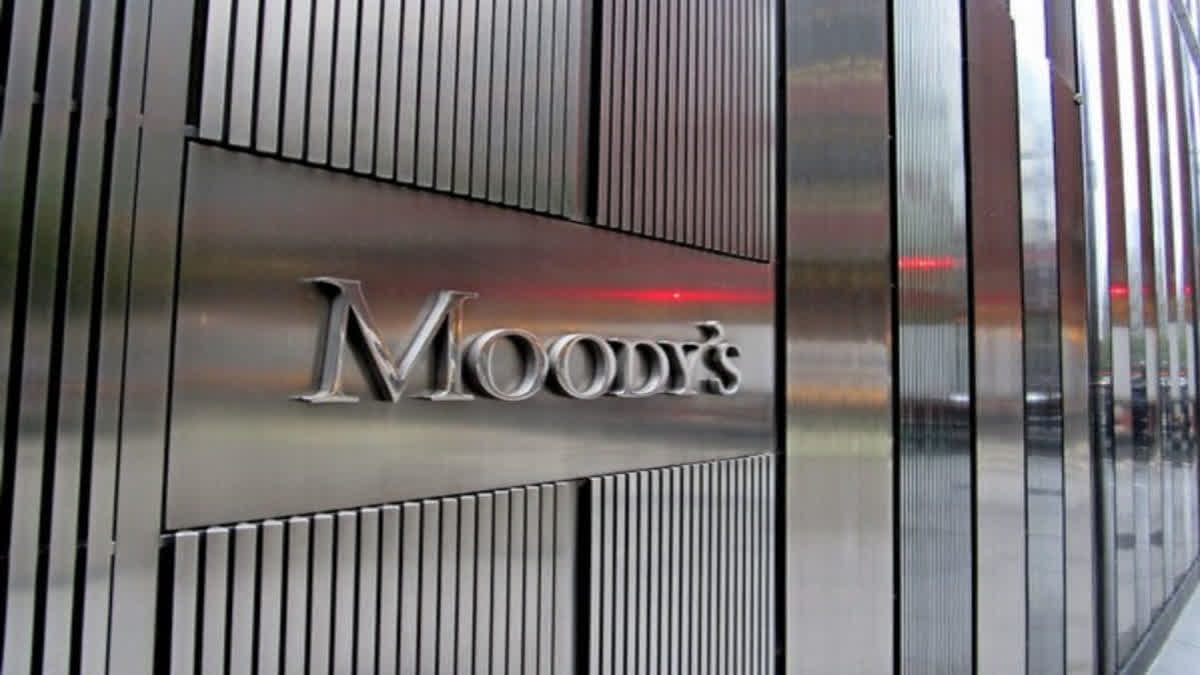 What Moody's says about India's unique digital ID Aadhaar

Published: Sep 25, 2023, 10:56 PM
Follow Us
New Delhi: One of the top global rating and research agencies Moody's has raised concerns about India's universal digital identity Aadhaar. In a research report on Decentralised Digital Identities (DID), Moody's says DIDs, unlike other systems, enable individuals to own and control their digital credentials, but India's Aadhaar-based authentication faces hurdles as it often results in service denials, and the reliability of biometric technologies, especially for manual labourers in hot, humid climates, is questionable.
Aadhaar - India's unique digital identification system
The Aadhaar number, which was conceived by one of the Infosys founders – Nandan Nilekani – was launched in January 2009 during Prime Minister Manmohan Singh's tenure. UIDAI or Aadhaar is a 12-digit unique identity number that can be obtained voluntarily by the citizens of India and residents, who have spent 182 days during the last one year in the country before making the application for enrolment. In order to issue Aadhaar, the Unique Identification Authority of India (UIDAI) captures the biometric and demographic data of an applicant.
Aadhaar is the world's largest digital ID programme, and it assigns unique numbers to over 1.2 billion Indian residents using biometric and demographic data. In its report on Decentralised Digital Identities (DIDs), Moody's says this system enables access to public and private services, with verification via fingerprint or iris scans, and alternatives like One-Time Passwords (OTPs). The Unique Identification Authority of India (UIDAI) administers Aadhaar, aiming to integrate marginalised groups and expand welfare benefits access.
Aadhaar: Most commonly used digital ID in India
In India, Aadhaar has become the most commonly used ID for both identification and also for the proof of the address and it is being demanded and used for offering a range of services by private players and government agencies. For example, telecom companies, banks and insurance companies and vehicle and property registration agencies on Aadhaar-based authentication for availing their services.
However, according to Moody's the system faces hurdles, including the burden of establishing authorization and concerns about biometric reliability. "The system often results in service denials and the reliability of biometric technologies especially for manual labourers in hot and humid climates, is questionable," Moody's said in its report.
Aadhaar – a go-to identity for welfare schemes
It is not only private sector and government agencies that demand Aadhaar-based authentication for offering certain services such as the issue of a telecom connection or registration of a vehicle or real estate.
In fact, India's entire welfare delivery model has been developed upon the Aadhaar-based authentication. For example, all the government subsidy schemes, including scholarships, widows, old age, or handicapped pensions and other targeted benefits such as PM Kisan Samman Nidhi or subsidised grain are delivered through an Aadhaar-based authentication system.
It has been based on Aadhaar to root out corruption and for de-duplication of intended beneficiaries under the government schemes.
In order to provide legal backing to the Aadhaar-based delivery system, in March 2016, the Central government enacted the Aadhaar (Targeted Delivery of Financial and Other Subsidies, benefits and services) Act of 2016.
In its report, Moody's said that in recent years, the spotlight has shifted toward DID as a strategic response to the security and privacy vulnerabilities posed by centralized ID systems like Aadhaar.
While DID systems are currently in their formative stages, they harbour the significant potential to introduce a more robust and private avenue for managing digital identities.