28 states, UTs have appointed nodal officers to curb hate speech: Centre to SC

Published: Nov 20, 2023, 8:54 PM
Follow Us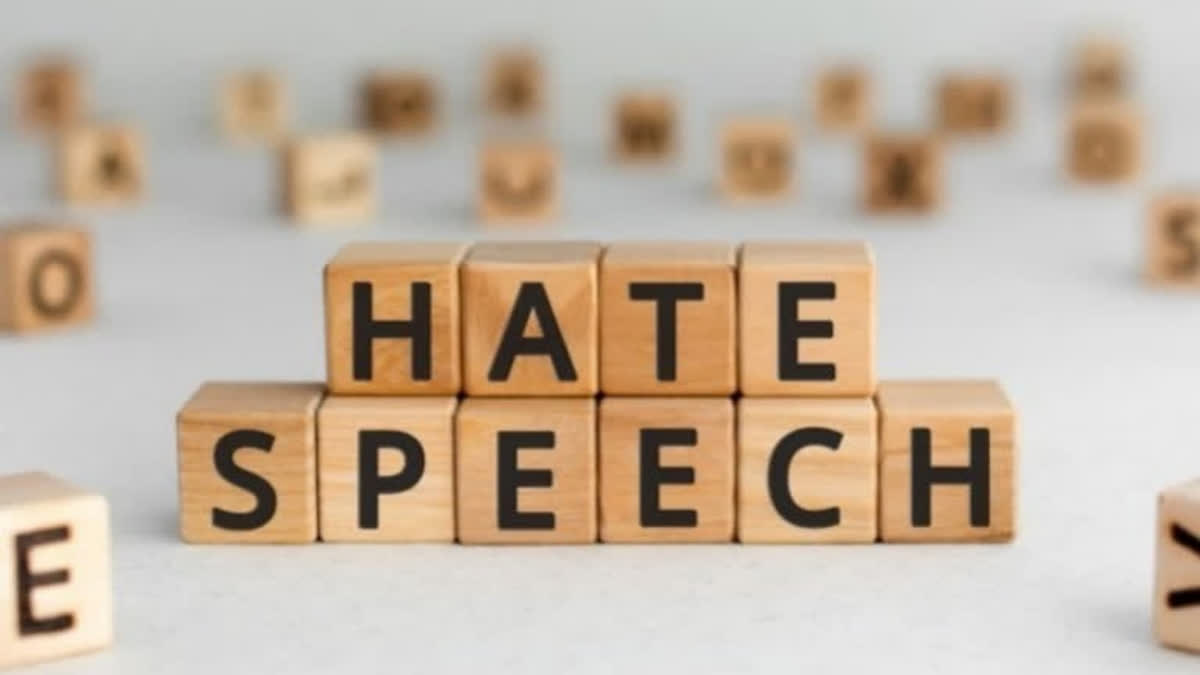 28 states, UTs have appointed nodal officers to curb hate speech: Centre to SC

Published: Nov 20, 2023, 8:54 PM
Follow Us
New Delhi: The Centre has informed the Supreme Court that 28 states and union territories have appointed nodal officers to devise a strategy to tackle lynching and mob violence following several hate speech incidents in the country.
The affidavit was filed by the deputy secretary in Ministry of Home Affairs before the apex court on November 17, in compliance with court's directions in Tehseen Poonawalla v. Union of India Ors (2018) judgment.
On August 25, 2023, the apex court directed the central government to file a status report. "Learned Additional Solicitor General states that the Home Ministry will ascertain and get information from the State Government(s) regarding appointment of the Nodal Officer(s), and status report will be filed within a period of three weeks from today. In case, any State government does not furnish information/ details, the said factum will be stated...", said the apex court, in its order passed on August 25. The Centre's response came on a plea filed by advocate Ashwini Upadhyay against incidents of hate speech.
The states, which have filed their responses in compliance with the 2018 judgment are Andhra Pradesh, Andaman and Nicobar Islands, Arunachal Pradesh, Assam, Chhattisgarh, Delhi, Goa, Haryana, Himachal Pradesh, Jammu & Kashmir, Jharkhand, Karnataka, UT of Ladakh, Lakshadweep, Madhya Pradesh, Maharashtra, Manipur, Meghalaya, Mizoram, Odisha, Puducherry, Punjab, Rajasthan, Sikkim, Telangana, Tripura, Uttarakhand and Uttar Pradesh.
On August 25, the Supreme Court had observed that it is difficult to define hate speech -- whether the speech crosses the line and it is not easy -- and sought response from state governments regarding the appointment of nodal officers district wise, and also stressed that Director General in consultation with the DCP should form a committee of 3 or 4 officers to scrutinize hate speech cases, installation of CCTV cameras etc.,
A bench comprising justices Sanjiv Bhat and S V N Bhatti had then said that nodal officers (district-wise) can point out if some statement is not correct and the authorities do not believe it, and if it is correct, they have to point it out and upload counter video.
The apex court was then hearing a plea seeking action against calls made by several groups for boycott of Muslims following Nuh-Gurugram communal violence in Haryana. The application was filed by journalist Shaheen Abdullah, who was represented by advocate Nizam Pasha. On August 11, the Supreme Court had asked the Centre to constitute a committee to look into the cases of hate speech saying that there has to be harmony and comity between communities, and all communities are responsible and nobody can accept hate speech.
The bench had noted that coming to courts is not a solution while emphasizing on an in-built mechanism to deal with the problem of 'hate speech'. The Centre's counsel had emphasized that the government does not support hate speech. The top court had observed that the judgment in the Tehseen Poonawala in 2018, the court had issued fairly elaborate guidelines to the Centre and state governments regarding measures to prevent mob lynching, and it will further strengthen the guidelines by adding more.