SC directs Senthil Balaji to submit his latest medical reports

Published: Nov 20, 2023, 6:25 PM
Follow Us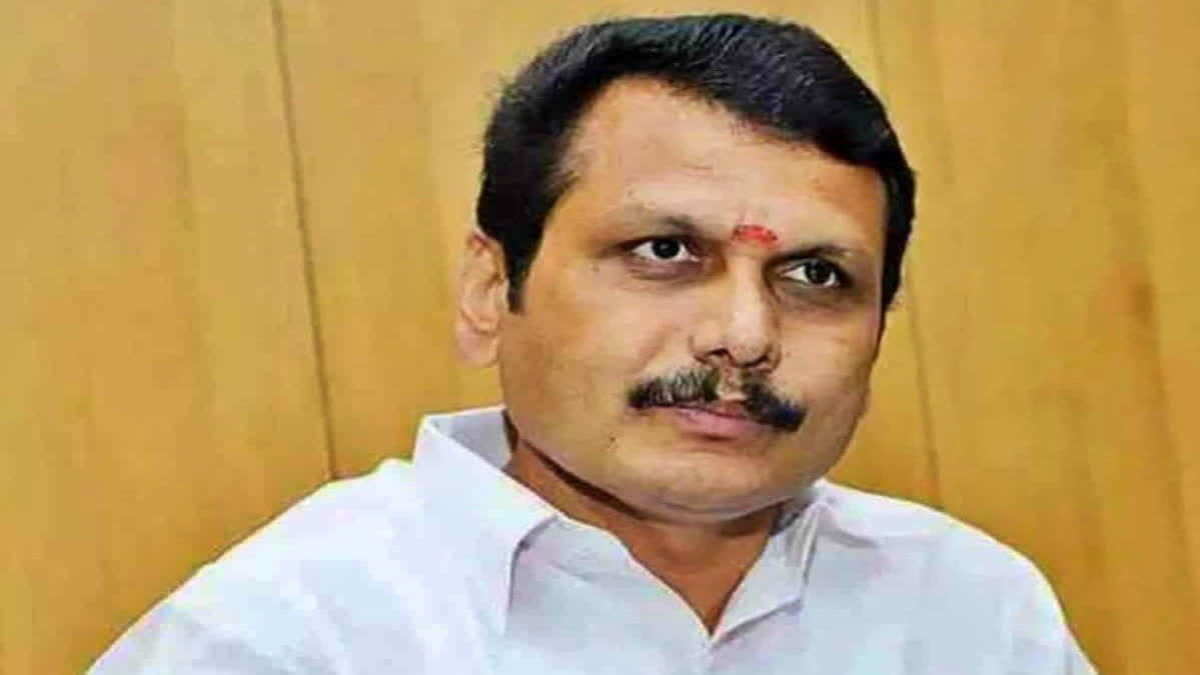 SC directs Senthil Balaji to submit his latest medical reports

Published: Nov 20, 2023, 6:25 PM
Follow Us
New Delhi: The Supreme Court Monday directed DMK minister V Senthil Balaji, arrested by the Enforcement Directorate (ED) in a money laundering case, to submit his latest medical reports.
Senior advocate Mukul Rohatgi, representing Balaji, contended before a bench comprising Justices Bela M Trivedi and SC Sharma that his client is suffering from multiple ailments. Rohatgi referred to Senthil's brain MRI report to point out that if not treated he is likely to have a stroke. Solicitor General Tushar Mehta, representing the ED, submitted that these are old, chronic issues. The bench observed this does not appear to be very serious and looks like an old problem. The bench asked Rohatgi to give the medical reports and scheduled the matter for a hearing on November 28.
The apex court was hearing an appeal filed by Balaji challenging the Madras High Court order, which dismissed his bail plea on October 19. The high court had said that he was likely to influence witnesses if enlarged on bail and also from the health report of Balaji it did not appear to be a medical condition which could be taken care of only if he was released on bail.
On June 14, the ED arrested Balaji in connection with a money laundering case linked to a cash-for-jobs scam when he was the transport minister during the AIADMK regime.